Elekta ProKnow®
Unlock the power of data to enhance patient care
Every day huge amounts of data are created in radiotherapy clinics across the globe. A wealth of insight is contained within these data, but without simple, intuitive solutions, it remains locked away from the experts who need it the most.
By centralizing all your data in a secure web-based repository, Elekta ProKnow®* makes it accessible, which opens the door to new insights.
Tools like peer-review and plan evaluation can be used to maintain quality and consistency in clinical practice, and the automatic capabilities, like auto-contouring, ensure a fast and smooth workflow.
*Elekta ProKnow is not available in all markets
Improve standard of care
Elekta ProKnow – Ask the founder
"The first step to creating workflow efficiency is creating data access."
Benjamin E. Nelms, Ph.D., Founder of ProKnow® and Advisor to Elekta.
In 2016, Benjamin Nelms co-founded the company ProKnow to bring 'big data' analytics and vital cloud-based capabilities to the field of radiation oncology.
Listen to this audio podcast and hear about the early days of ProKnow, and its recent application in the Elekta Planning Academy and Elekta Plan Challenge.
Download podcast
ProKnow visionary digital teaching tool
RMIT University in Melbourne are delighted by ProKnow as a tool to teach undergraduates and raise standards while building confidence.
More info
Automate data analysis of long-term health outcomes
Lydia Wilson is a medical physicist and instructor at St. Jude Children's Research Hospital. She explains the importance of longitudinal studies for pediatric cancer patients, and how ProKnow has helped her department organize and improve data collection.
Find out more about Dr. Wilson's experience to automate steps of population data analyses and simplify clinical tasks with ProKnow. Watch her webinar.
Streamline clinical trial management
The Trans-Tasman Radiation Oncology Group (TROG) Cancer Research has been improving the way in which radiotherapy is delivered to cancer patients for almost 30 years.
Working with researchers from Australia, New Zealand and globally, TROG Cancer Research conducts clinical trial research involving radiotherapy to treat many types of cancers such as breast, lung, prostate, skin, head and neck.
More than 14,500 people have volunteered for a TROG Cancer Research trial. To date TROG has conducted more than 100 clinical trials, helping researchers improve cancer treatments that impact on the outcome and quality of life for cancer patients.
TROG Cancer Research works in partnership with more than 70 hospital and cancer treatment centers across Australia and New Zealand.
TROG Cancer Research has been using ProKnow Systems™ for annual plan and contouring challenges since 2017. The challenges are usually aligned with the current trials Approx. 150 plans and above 25 countries are routinely represented.
TROG Cancer Research recently started using Elekta ProKnow across their network. ProKnow allows streamlined processes for data analytics, peer review and overall trial management. There are also a number of technical and clinical focus groups using ProKnow for various projects.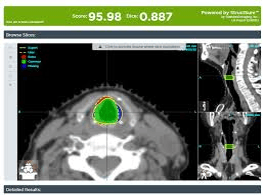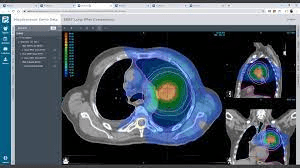 Knowledge sharing and peer-to-peer support at National Particle Therapy Symposium in Australia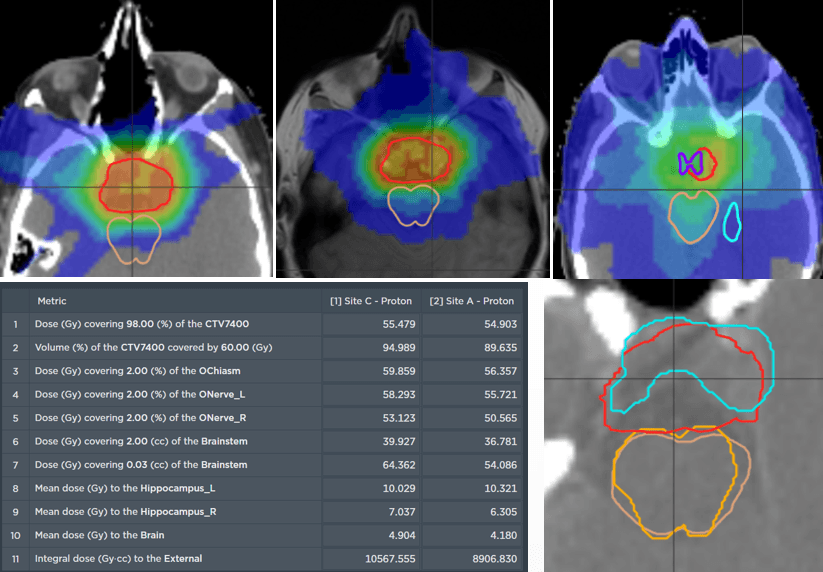 "ProKnow was essential for the workshop's success. The multi-institutional capabilities of ProKnow provided centres with an example of how this system might assist in a future national particle therapy referral network, especially in MDT review of comparative proton-photon treatment plans."
Scott Penfold, Lead Medical Physicist, Australian Bragg Centre for Proton Therapy and Research.
Knowledge sharing and peer-to-peer support at National Particle Therapy Symposium in Australia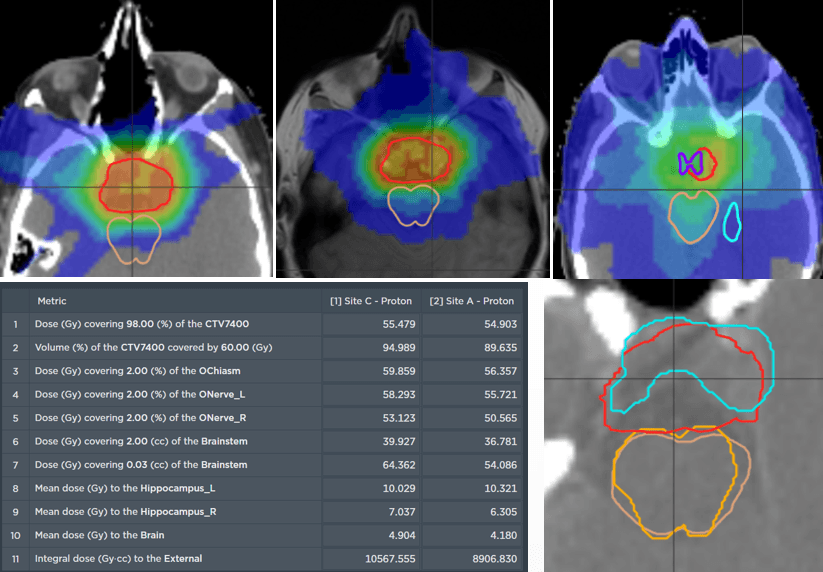 "ProKnow was essential for the workshop's success. The multi-institutional capabilities of ProKnow provided centres with an example of how this system might assist in a future national particle therapy referral network, especially in MDT review of comparative proton-photon treatment plans."
Scott Penfold, Lead Medical Physicist, Australian Bragg Centre for Proton Therapy and Research.
Background
The Australian Bragg Centre for Proton Therapy and Research in Adelaide will provide proton radiation treatment to paediatric, adolescent and adult patients with rare cancer types. It will be Australia's first proton therapy unit and will be the focus for a national referral network. Patients will be triaged within this network through comparative planning and peer review.
The annual National Particle Therapy Symposium hosted by the South Australian Health and Medical Research Institute in 2021, aimed to bring together stakeholders from across Australia with an interest in particle therapy. The focus of the 2021 Symposium was development of a national framework to ensure equity of access to particle therapy.
As part of this meeting, a comparative planning workshop involving participants from four clinical sites across Australia was held. ProKnow provided the perfect platform to conduct this.
TPS vendor agnostic Proton
VMAT (modality independent)
Cloud based access for remote collaboration
Allows overlay of multiple plans
Contouring and structure comparison capabilities
Allows overlay of Multiple datasets (e.g. MRI)
Comprehensive dosimetric analysis capabilities
"The use of Monaco allowed our comparative planning team to complete a very challenging base of skull IMPT plan. We now have a much better appreciation of the impressive capabilities of Monaco."
Scott Penfold, Lead Medical Physicist, Australian Bragg Centre for Proton Therapy and Research.
The case
The comparative planning workshop featured an extremely complex case. The four participating centres each created comparative proton-photon treatment plans. The CTV was abutting critical organs at risk such as optic chiasm, optic nerves, brainstem and hippocampi. In addition to this, the requirement for a high prescription dose meant that significant optimization trade-offs were required.
The Australian Bragg Centre team utilized MonacoPT to generate the proton therapy treatment plan and used unique features including constrained optimization, dynamic spot placements and Linear Energy Transfer (LET) analysis. The robustness optimization display also allowed the team to view approximate doses during optimization, not having to navigate through multiple windows.
Dose view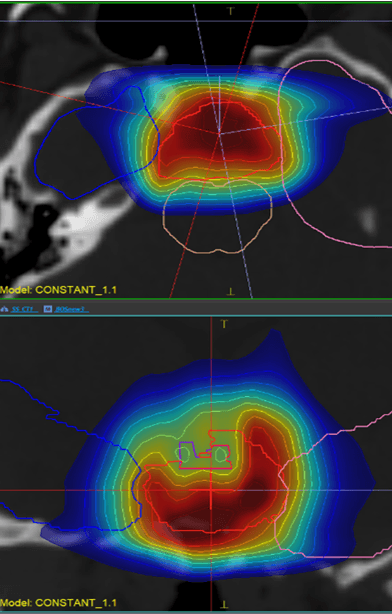 LET view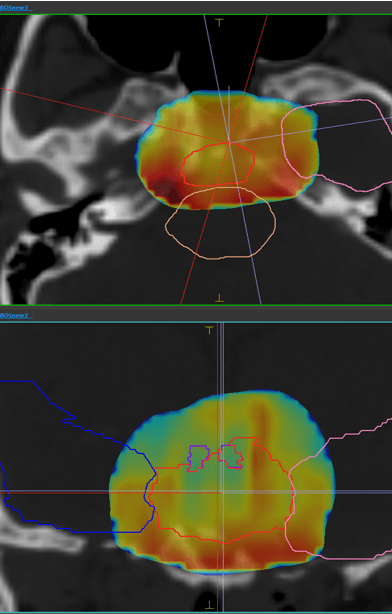 Improve standard of care for photon and proton therapy
ProKnow provides tool to customize clinical metrics and their objectives into scorecards both for individual patients and across populations. Scorecards help you drive standardization, inspire quality, remove unwanted variation, and justify reimbursement.
The platform also enables comparative effectiveness to help you make data-driven decisions about which techniques, modalities, and protocols work the best for you. The solution supports all planning systems and treatment modalities, including IMRT, VMAT, conventional 3D external beam, protons, robotic radiosurgery, helical arc, and brachytherapy.
Emma Viviers is a treatment planning medical physicist at University of Florida Health Proton Therapy Institute in the Unites States. Her department has been using ProKnow since 2020 with the intent to analyse their historical clinical data. Read more about her interaction with the tool, and with the Elekta ProKnow team.
Interview with Emma Viviers, Treatment Planning Medical Physicist, University of Florida Health Proton Therapy Institute, Florida, USA
Can you tell us about who you are and what you do?
My name is Emma Viviers. I started off my medical physics career and qualified initially in the UK, and then completed my residency in South Africa. I am currently a treatment planning medical physicist working at the University of Florida Health Proton Therapy Institute (UFPTI) and I've been there for the last five years.
What specific indications do you treat with proton therapy at your institution?
At UFPTI, we've treated patients from all over the world since we started. When we first opened 15 years ago, we were one of the very few proton facilities. We do treat with photons, proton double scatter and proton pencil beam scanning therapy. The most prevalent indications for protons would be left breast, head and neck, cranio-spinal, chordomas, prostate, lung, and pediatric cancers.
The reason for using protons for all those indications is because proton therapy can often reduce dose to adjacent organs at risk, where it can affect cardiac, lung or neurological function and have the potential to either impact life or otherwise severely affect the quality of life. That is the determining factor.
How did you first hear about ProKnow, and what is your experience with it so far?
The first experience I had with ProKnow was through the contouring accuracy programs. I found that was a really good tool to be able to learn how to contour unfamiliar structures.
As a group, we started testing ProKnow in 2020, to see if it was going to be of benefit to us, either clinically or research wise. And then, in the last year, we've basically been extensively uploading our data into ProKnow and using it for analysis of a lot of our historical clinical data.
We have approached it from different angles already.
We have had a small subset of patients with a particular reaction. We've gone back to look at the data and compare to all the other patients to see whether they were an outlier in any way. We've also used ProKnow to establish our baselines for future quality analysis, and we've been using the data and export function as well for research and publications.
Now we've got well over 2,000 patients in our database, which have been predominantly pediatric and breast patients. Having that number of pediatric patients in a single, clean database where we can do big data analysis really adds so much potential to be able to look for trends, to be able to help pediatric treatments going forward. There are not many proton sites with a lot of long-term history, so it is critical to have a solution that enables us to look at that wealth of data in an easy-to-analyze format.
Who uses ProKnow at your institution?
A very pleasant change for us going forward into using ProKnow is that the solution has enabled us to transfer the ownership of information towards the radiation oncologists. They now don't have to have a particular physicist available to be able to pull the information that they need. When it's one o'clock in the morning and they're lying awake, and they want an answer, they can quickly log into ProKnow and find their own answer from their own data. It started to be used predominantly by physics but going forward it's going to be used more by the radiation oncologists.
What was the first impression of the team when using the tool?
The first impression was largely on the accessibility of the software. Not everyone necessarily wanted to move away from an in-house software in which a lot of time and resources had been invested. Having a system like ProKnow that was so easy for everybody to access was a big help to being able to implement the change. We've had very positive feedback since then. It's very user friendly and extremely accessible. Any physician offered ProKnow jumps in and uses it immediately.
How do you see ProKnow being used in the future at your institution?
We are using ProKnow very much as a pristine clinical tool. But what we envisage in the future is that we will have a research workspace and a clinical workspace so that the one does not corrupt the other. This is a helpful feature of ProKnow, to be able to keep those workspaces separated.
In chart rounds we have also been discussing looking at plan quality, to ensure that we are not just getting a plan that will pass our clinical tolerances but looking at getting the best possible plan from the modality that we are using. ProKnow has helped us to not just identify which patients benefit from proton therapy, but also which patients would benefit from pencil beam scanning versus double scattered. And this is something that in the new year we will be looking at, using ProKnow to improve our plan quality for each modality.
What one feature of ProKnow could you not live without?
The accessibility. The fact that any of our clinical personnel with logins can access the clinical data that has been assigned to them from any device. We've even had collaborators from overseas, such as the NHS in the UK, with which we're able to share data with a click of a button. That gives everybody the ability to answer their own clinical research questions at the touch of a button and with a secured cloud solution. We don't need to be trying to transfer. To securely transfer this data—over a TB of information—in any other way would have been prohibitive.
Anything that exceeded your expectations?
What exceeded our expectations was the customer support. I've never worked with a company that is so willing to listen to what your concerns are and to see it, every time that you contact them for customer support, as a means to improve their software. They see whatever shortfall we may identify, not only as something that they need to assist us with, but to improve the platform for all users.
We have had some very fundamental changes that we needed to be able to implement the solution clinically—features like the relative dose function. From a programming point of view, I understand that was a fundamental change that the ProKnow engineers went away and made happen for us. It's really encouraging to see when we do have any sort of suggestions or ideas that they are very accommodating and implement a rapid improvement in the software with each release.
You really have a fantastic team there, the way that they interact with us. From a software point of view as well as from a personal point of view, it has really been a pleasure working the team.