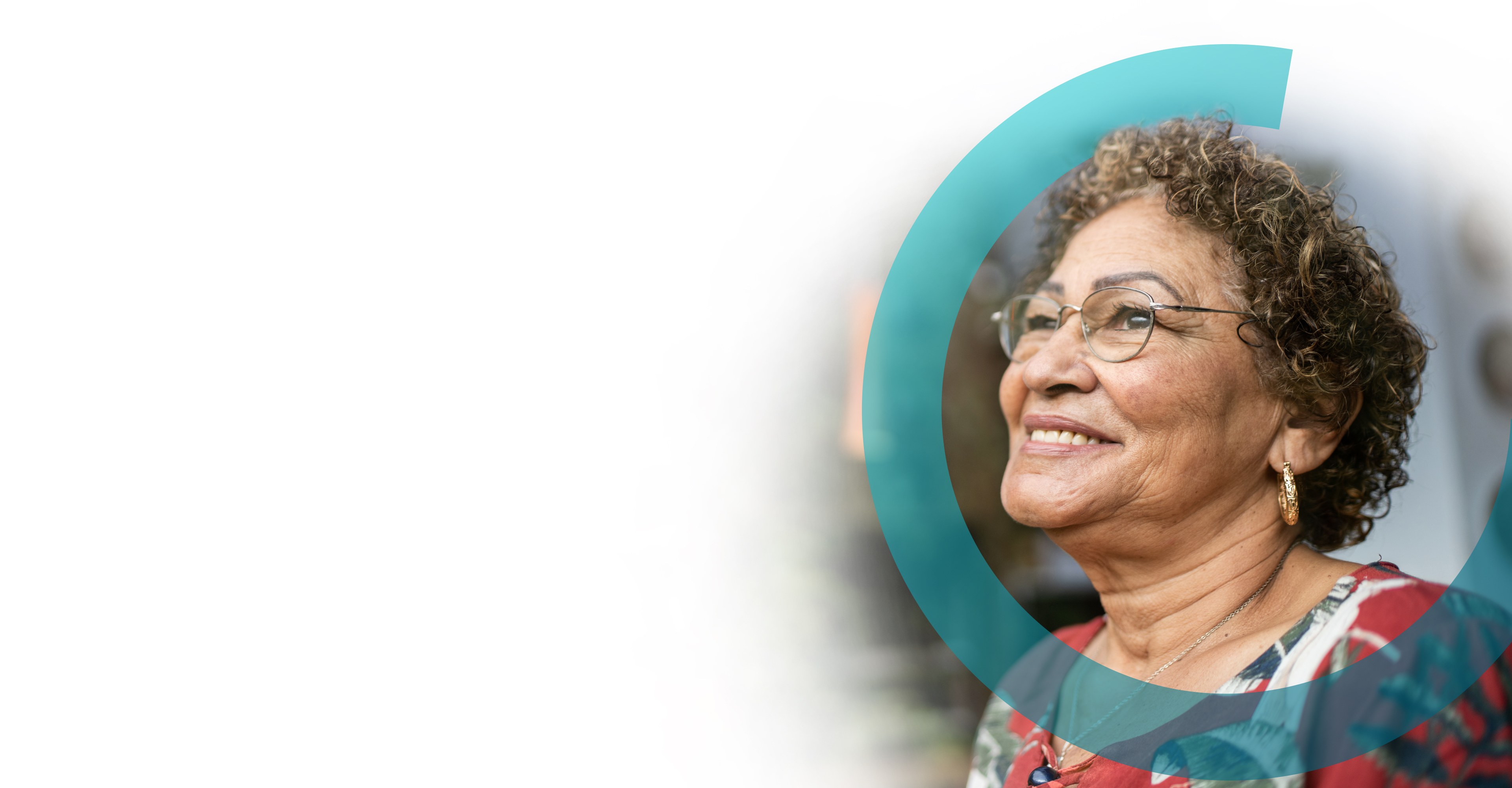 Elekta's Advanced Gynecological Applicator
Venezia applicator enables the radiation oncologist to treat locally advanced cervical cancer with interstitial brachytherapy in a pre-defined and reproducible way, ensuring optimal dose distribution for most patients.
A well-thought construction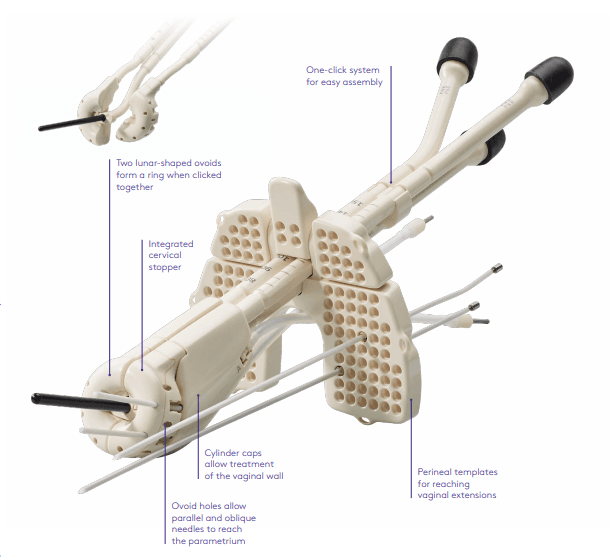 Unique features
One-click system for easy assembly
Ovoid holes for parallel and oblique needles
Cylinder caps for treatment of the vaginal wall
Essential features
Perineal templates guide needle placement
Two lunar shaped ovoids form a ring when clicked together
Compatible with Elekta Brachytherapy Solutions
Suitable for use for cancer treatment of a variety of body regions
With Venezia, clinicians can now easily reach the parametrium and vaginal extensions
Venezia enables physicians to treat IIIB and IIIA tumors with interstitial brachytherapy in a predefined and reproducible way
Venezia ensures optimal dose distribution for the majority of patients
Reaching beyond
Venezia provides the possibility to reach beyond what was possible before.
Ensured reproducible dosimetric results
Simplified (interstitial) gynecological brachytherapy
Easy integration into the workflow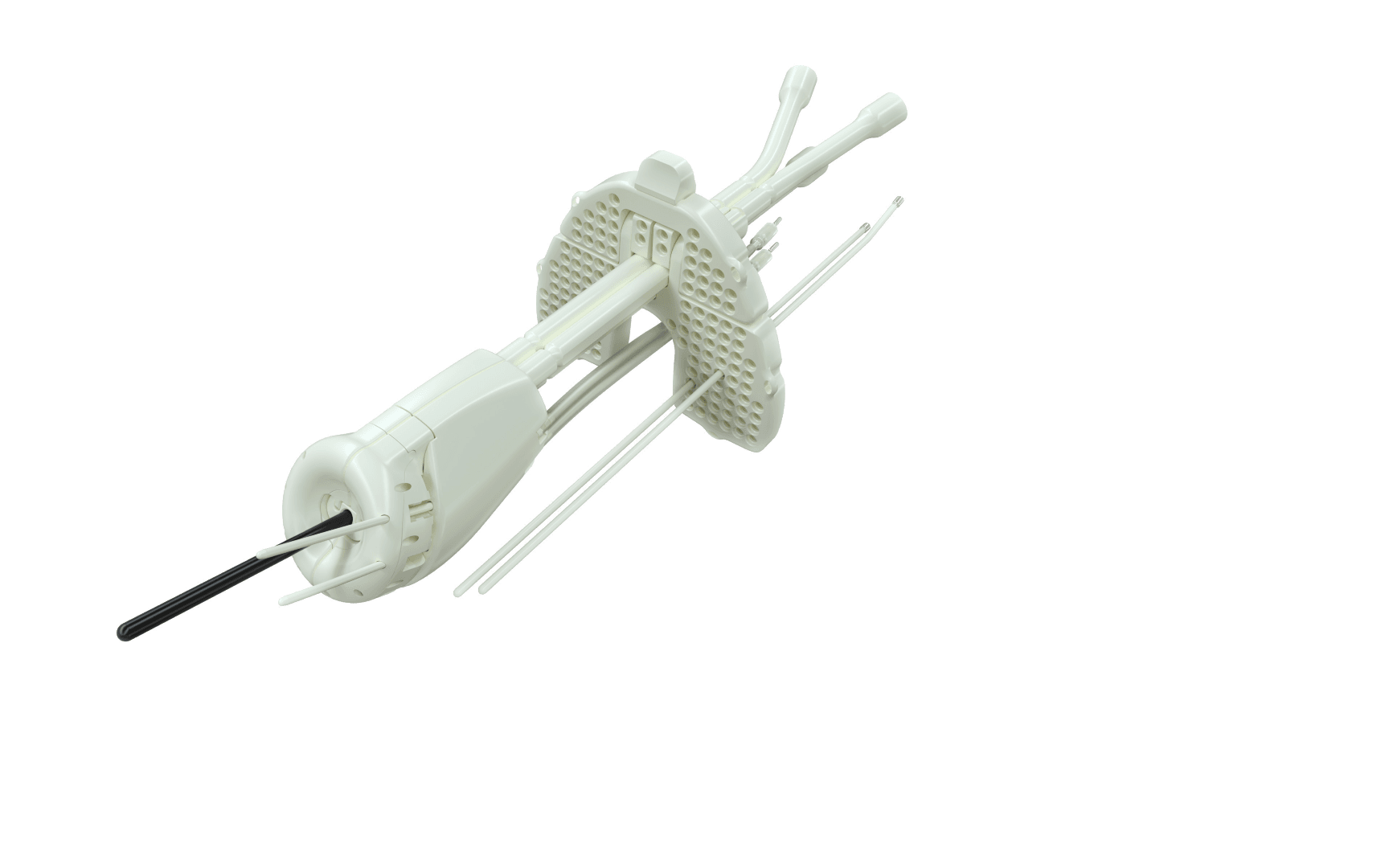 Expanded clinical capabilities
The unique construction of the Venezia applicator enables easy reach of the cervix, parametrium and vagina.
Reaching beyond
The option for parallel and oblique needles in Venezia allows easier access to tumors in the parametrium and the vaginal extensions.
Obtained optimal dose distribution, sparing organs at risk (OAR)
The two lunar-shaped ovoids form a ring when clicked together, allowing the medical team to benefit from the advantages of tandem and ovoid applicator in combination with the dose distribution of a ring—high dose to the target volume while sparing organs at risk.
Usage for various patient groups (stages IB, IIA/B, IIIA/B and IVA)
Venezia can be used to treat patients with IIIB cervical cancer, but also IB, IIA/B, IIIA and stage IVA tumors
One applicator can treat multiple tumor stages so the same applicator type can be used for various patient groups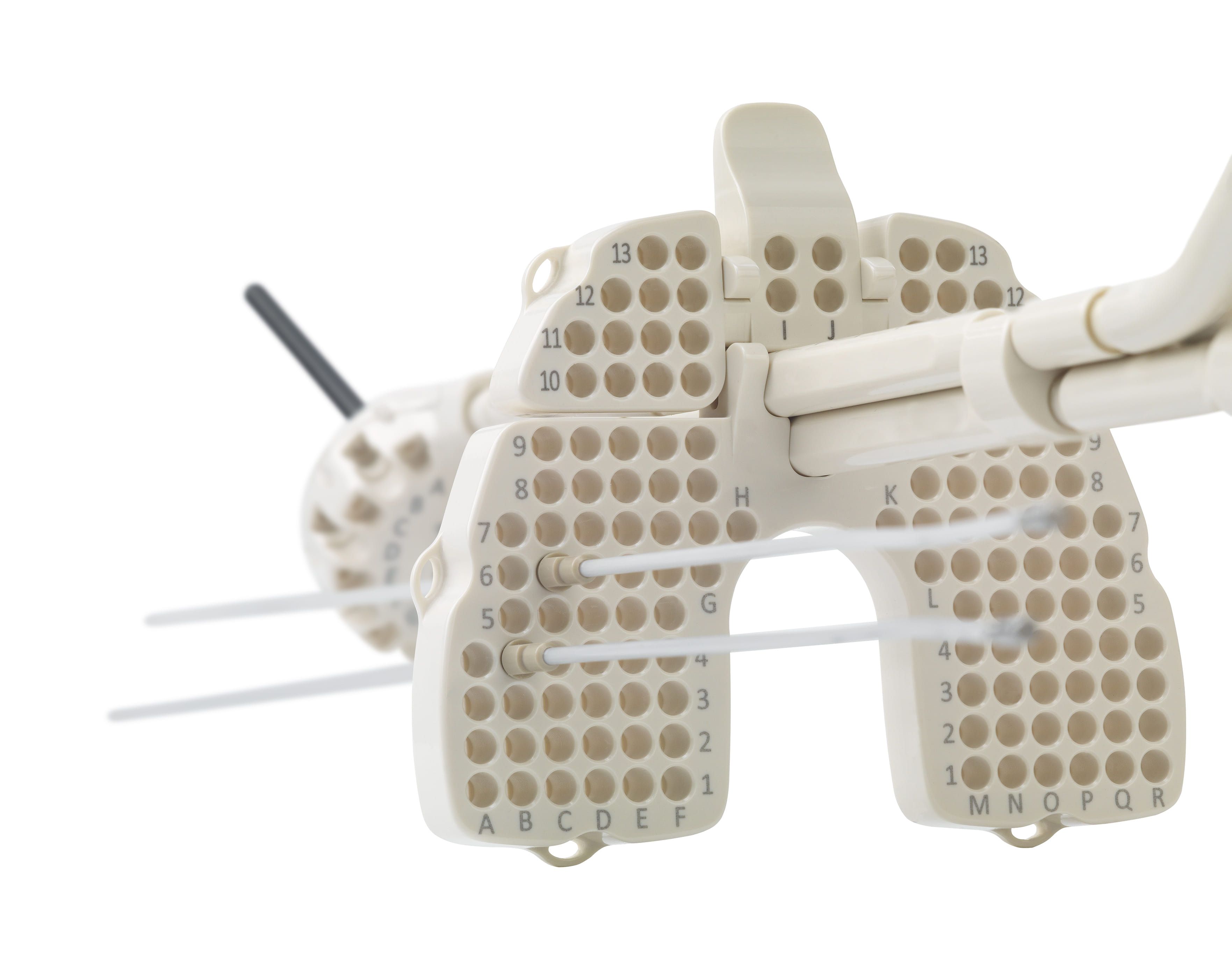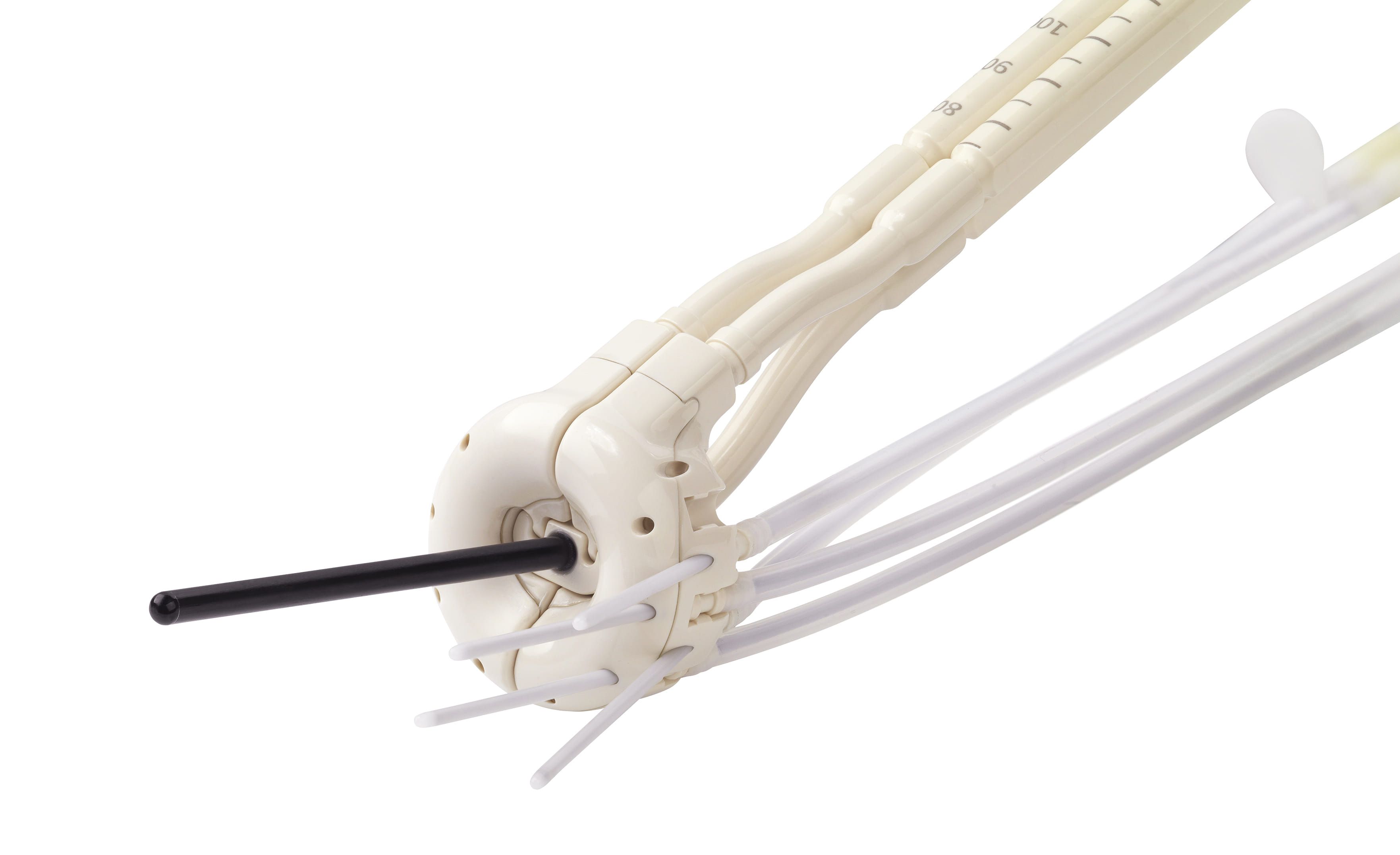 Reproducible dosimetric results
Ensuring consistent needle placement for every fraction
Insertion of needles with precision and at the preferred depth with the insertion tool
Planning in a predefined way using Applicator Modeling
With Venezia, I expect to treat advanced cervical cancer patients with more ease. Venezia will allow me to reach tumors extended to the parametrium because I can position needles at multiple angles, in the vagina and through the perineum.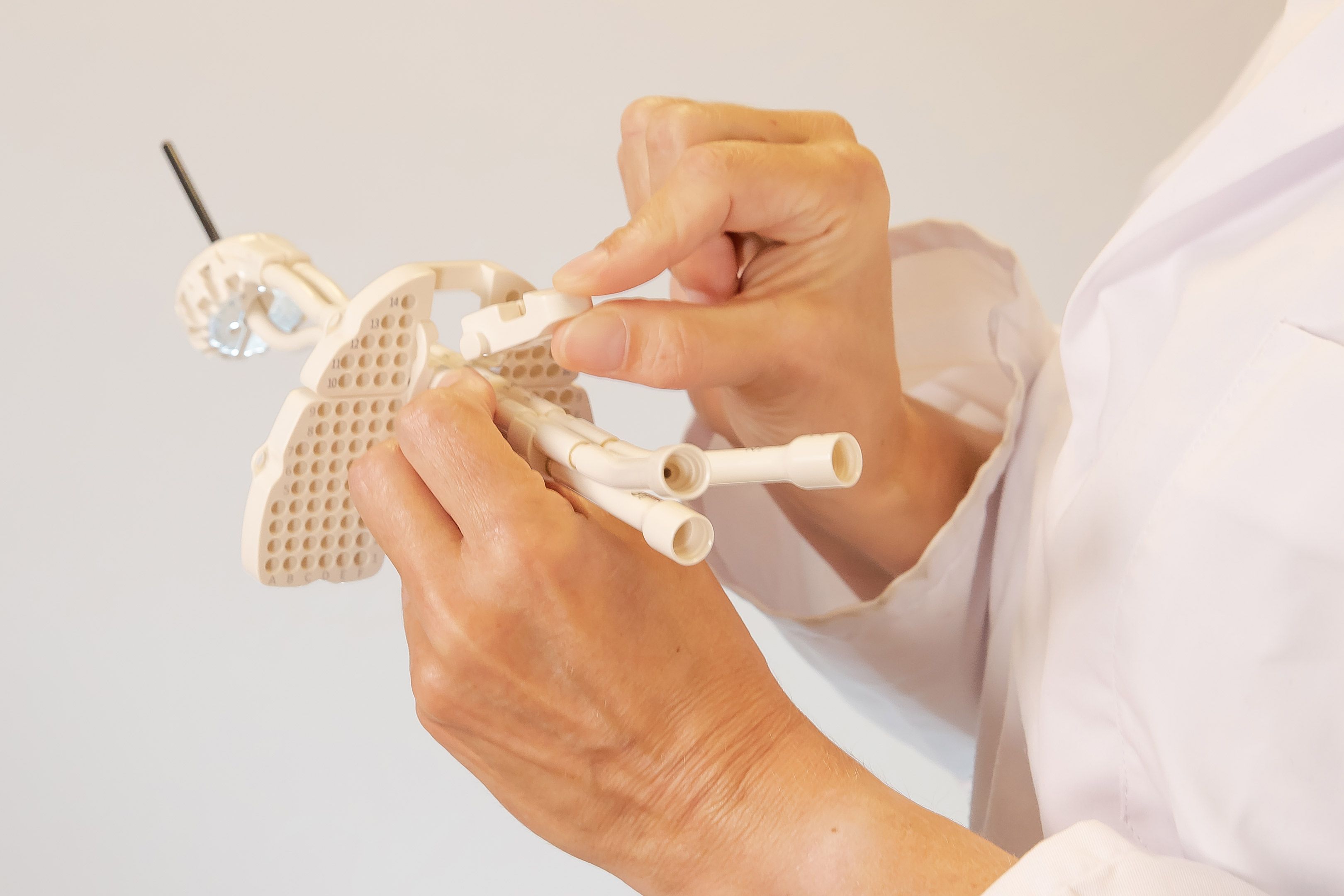 Easy integration into the workflow
Venezia comes in various sizes to accommodate every patient's pelvic anatomy, increasing patient comfort.
Combination of vaginal and perineal needle insertion as needed
Depending on the patient's indication, the physician can select vaginal and/or perineal needle insertion
It eliminates the need for a separate device for every indication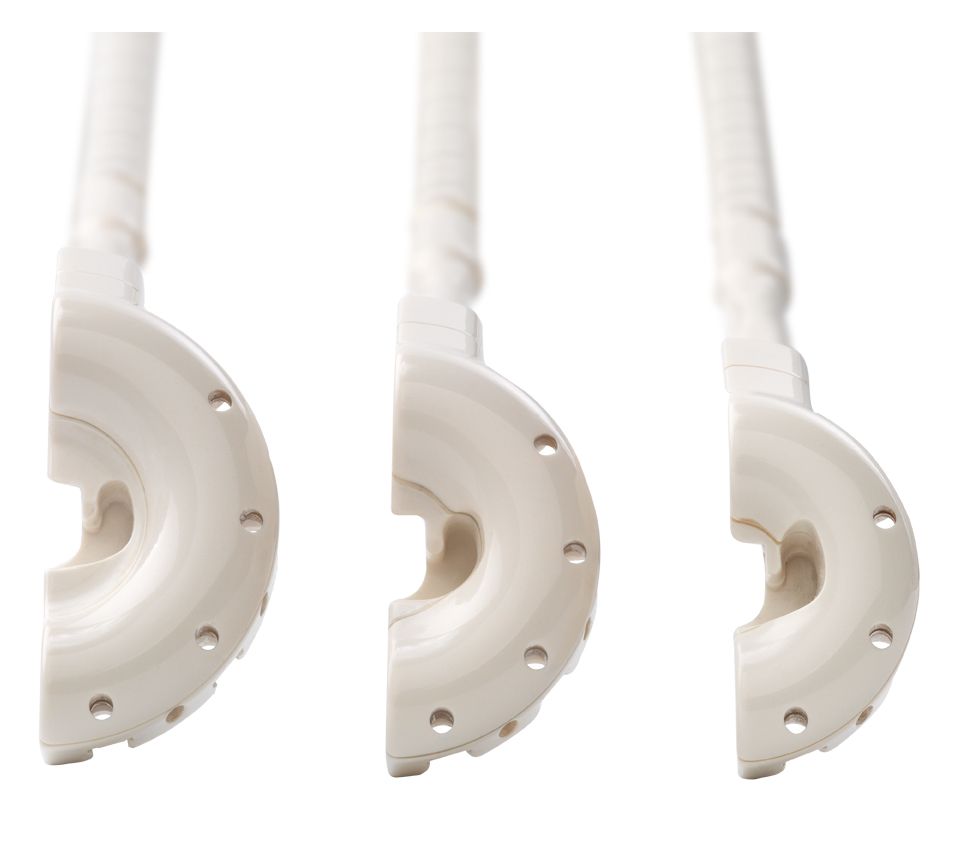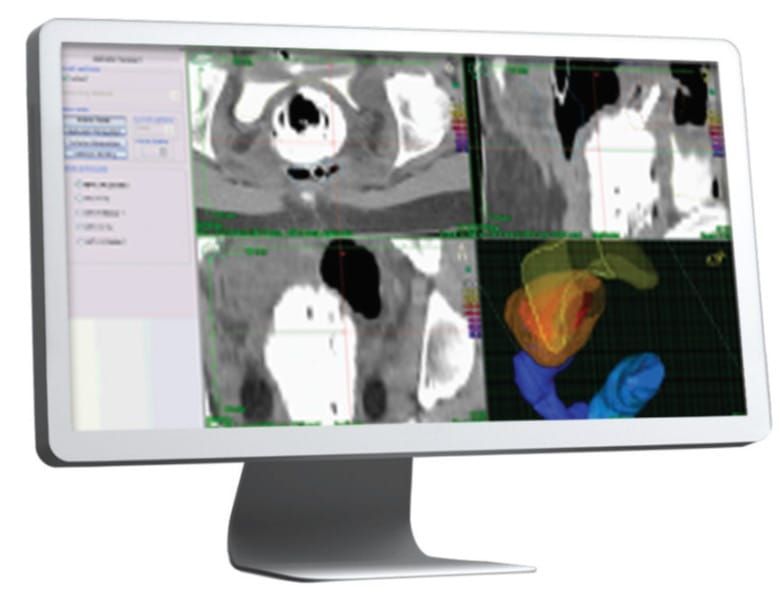 Support of 2D- and 3D-imaging practices
Venezia suits all imaging modalities including ultrasound, CT, x-ray and MRI
For virtually any imaging workflow, Venezia will always be clearly visible in the image dataset
Compatibility with Elekta Brachytherapy solutions
Venezia Advanced Gynecological Applicator is part of the Elekta Brachytherapy solutions portfolio and is compatible with Oncentra Brachy treatment planning and state-of-the-art treatment delivery platforms such as the Flexitron® afterloader
The applicator can be easily included in the current brachytherapy practice and workflow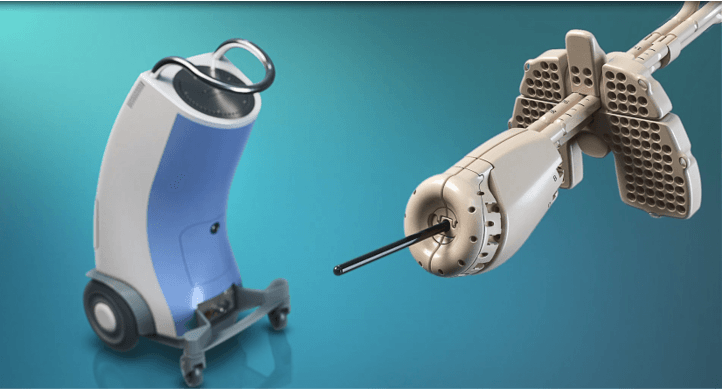 Simplify interstitial gynecological brachytherapy
Venezia has no screws, eliminating the need for tools.
Insertion and assembly can be done by one staff member
Reduced the need for free-hand needle placement
Easily insert the applicator via two lunar-shaped ovoids
One-click system eases assembly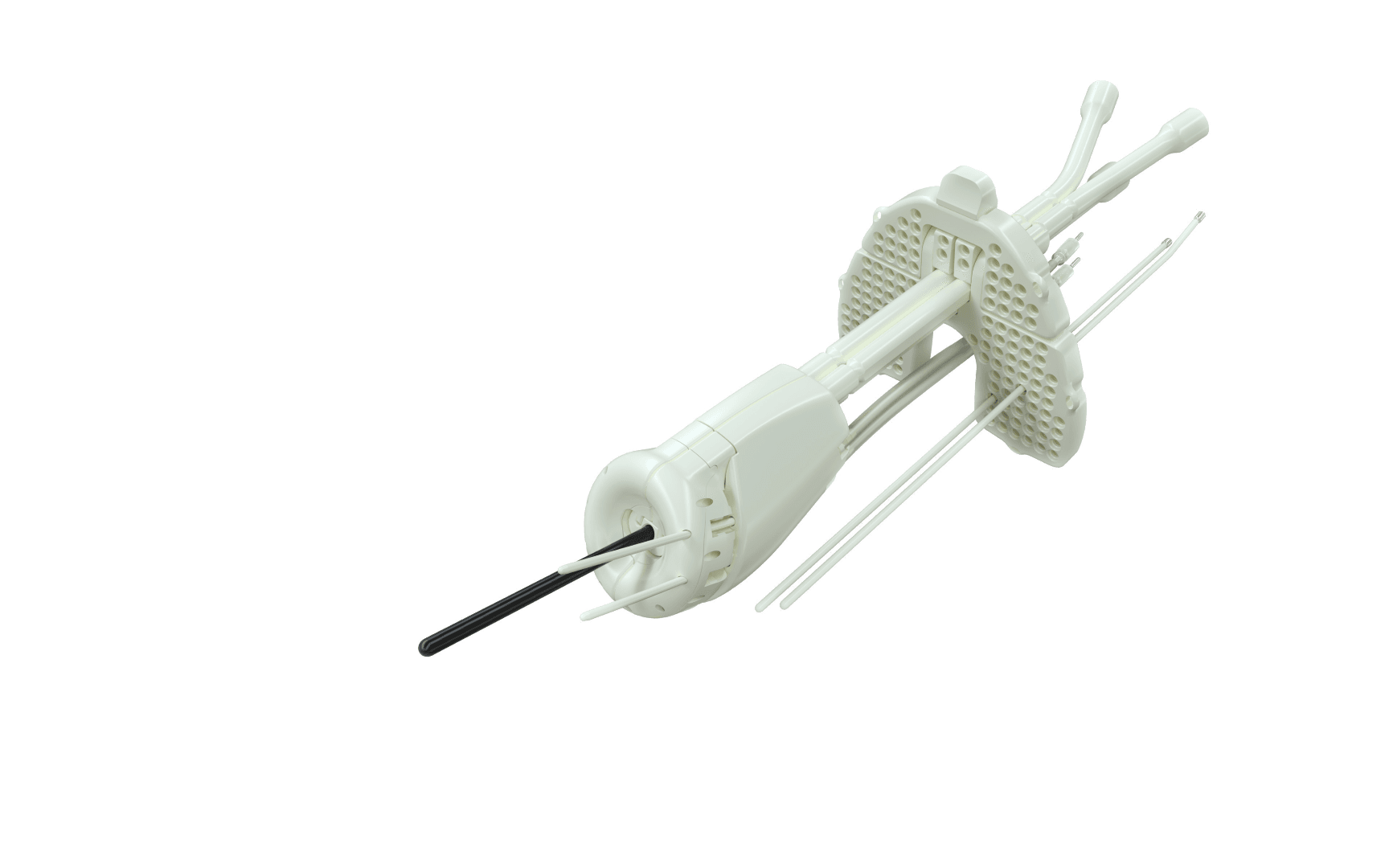 Brachy­Academy
Empowering through education
Peer-to-peer education platform for brachytherapy professionals
The BrachyAcademy comprises a complete peer-to-peer medical education library and includes programs such as clinical workshops and training visits to leading hospitals worldwide.
Learn more

about brachytherapy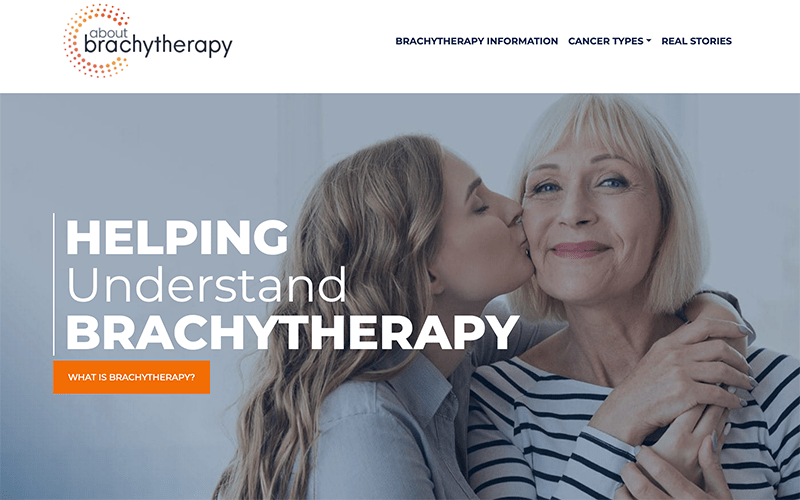 We've created our online educational brachytherapy portal for patients and those who are supporting patients throughout their curative treatment, to provide key information and to help those affected gain an understanding of brachytherapy.
Elekta Care is your partner for success. Our people and technology keep you running reliably and efficiently while helping you to optimize outcomes and grow your practice. We are by your side to support you now and deliver a lifetime of high performance and progress.
Elekta Care
Note: Because we are a manufacturer of radiation therapy equipment and related solutions, and not a company of health care providers, we are unable to provide you with specific medical advice regarding a health problem or disease.
Nevertheless, there are a number of high-quality online resources that you may find useful. Among them, the American Cancer Society and the US National Cancer Institute have high-quality information resources that are multi-lingual and available worldwide.