ProKnow Plan Challenge 2019 RSS: SBRT Pancreas
Case: ProKnow Pancreas
Prescription: 33 Gy in 5 fractions
Technique: VMAT
Device: Monaco with Elekta Versa HD
Beams
VMAT delivery, using Monaco as TPS model.

DVH
The details of the cumulative DVH are given in the full report, available in the report section.

Metrics
Technical Planning Comments
This RSS ProKnow plan entry presented the challenge of target coverage for the PTV3300 covered by 20Gy.
However, all constraints were met, with ideal OAR sparing for the volume of the liver covered by 12Gy, the volume of the small bowell covered by 15Gy, 20Gy and 33 Gy, the volume of the kidneys covered by 12 Gy and the volume of the spinal cord covered by 20 Gy.
The cumulative meterset for the VMAT delivery was 3741.772.
Please refer to the report for the entire description of the results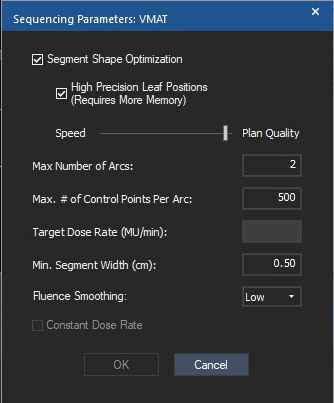 Report
The full report for this study is available here.