Yaowarat is philosophical about overcoming cervical cancer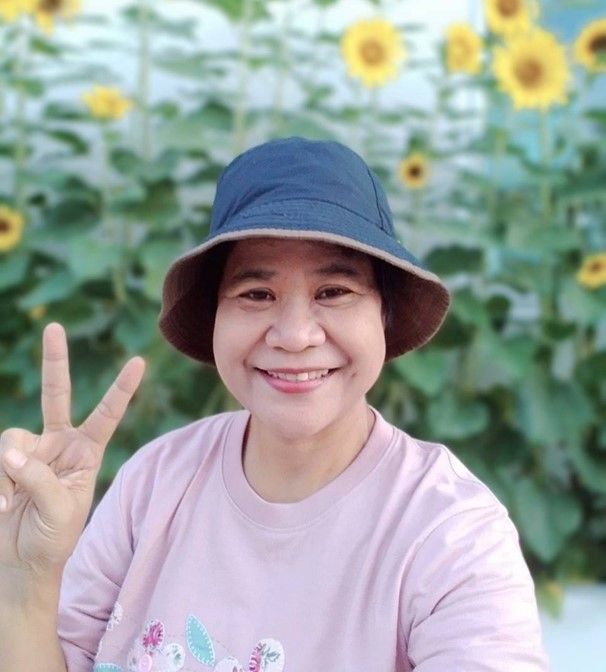 MRgRT
"This too shall pass," is a philosophy that helped Yaowarat Sittipooprasert deal with a diagnosis of stage II cervical cancer. She was unaware then that she would receive the best care available and that her insight would ring true.
After years of working as a seamstress, and then as a fashion consultant for a sewing machine company in her hometown of Bangkok, Thailand, Yaowarat chose a more stable career and became a teacher until she retired. Even if there had been some rough patches along the way, her life was good and calm. Her daughter had grown up, and she and her husband were happily enjoying retirement. Then, a couple of years ago, Yaowarat had an annual medical checkup and things changed drastically. She was diagnosed with cervical cancer.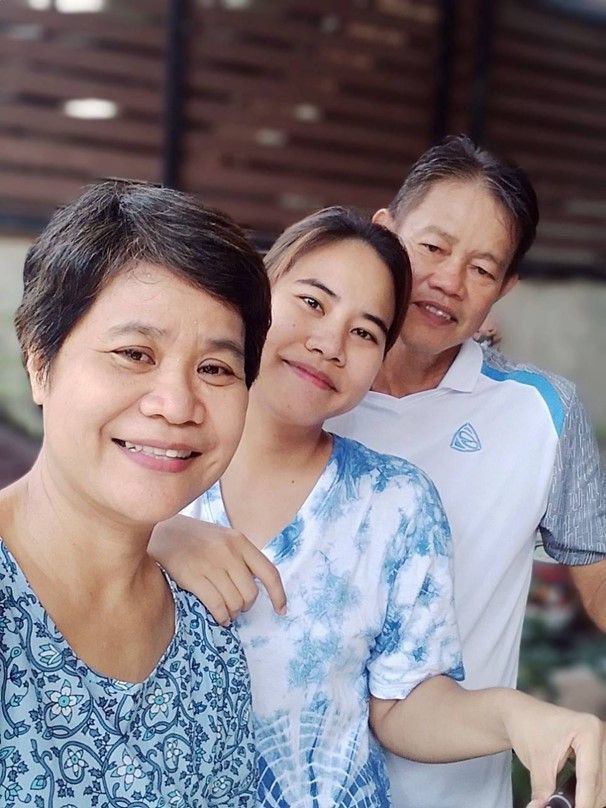 At first, a gynecological oncologist told her she would need to undergo surgery. But after discussion with a multidisciplinary medical team, she was instead prescribed a combination of chemotherapy with radiation therapy. "I felt helpless," she says. "I was quite scared and frightened to the point of crying and did not know what to do. But my doctor, Dr. Sittiwong at Siriraj Hospital, was able to explain the procedure to me and what I could expect from the treatment."
Coincidentally, around the same time, Yaowarat happened to hear about the Thai King inaugurating a high-tech radiation therapy device (Elekta Unity MR-Linac), which is very precise with high accuracy. This strengthened her confidence in the technology. "I heard that this machine is able to enhance the effectiveness of the treatment and reduce any side effects. And Dr. Sittiwong said I was a suitable candidate because the tumor size was appropriate for treatment with this MR-Linac."
Yaowarat began her treatments at Siriraj Hospital in April 2022, and she says although the experience was above expectations, she was initially nervous. "I was afraid because I couldn't imagine what the treatment would be like. I thought the room would be dark and small. But once I saw it, I was quite relieved, and the staff felt made me very comfortable.
"In Yaowarat's case, I could see the tumor response and changes over time and confidently update her accordingly."
Commenting on Elekta Unity, Dr. Sittiwong says: "This machine has opened the unseen world for radiation oncologists so that we can visualize the tumor during the treatment with every fraction. In Yaowarat's case, I could see the tumor response and changes over time and confidently update her accordingly. I believe Unity will change the world for radiation oncologists, not only delivering the best treatment plan for every fraction, but also providing the information regarding treatment response and the prognosis of the patient based on the magnetic resonance (MR) images."
"The treatment totally changed my attitude towards radiation therapy," Yaowarat says. "I'm less anxious and more confident. It helped that I didn't experience any side effects: no diarrhea, no nausea or fatigue. Today, my health is good, both physically and mentally. My whole family and I are very happy that I can resume my life as it was before my diagnosis."
Yaowarat urges people who are considering radiation therapy to trust their doctor, and to be mindful of misleading information they may see from unofficial sources.
Learn more about what MRgRT with Elekta Unity is like.
LARMRL231113