Transition to Monaco completes Elekta environment and allows huge time savings at GenesisCare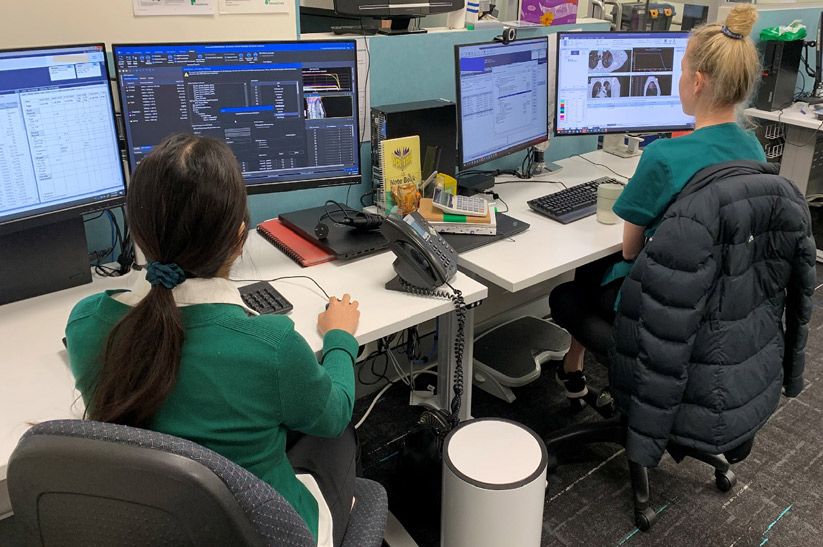 Radiotherapy
Australia-based GenesisCare simplifies dosimetry workflows significantly with enhanced MOSAIQ and Monaco integration
In their recent transition to the Elekta treatment planning solution, GenesisCare Australia simplified their dosimetry workflow significantly due to the integration between Monaco® and MOSAIQ®. Upgrading to Monaco treatment planning system (TPS) at all sites is a huge undertaking for GenesisCare Australia, involving 20 radiation oncology centers across the country with a total of 38 linear accelerators (linacs). Their previous planning system had reached end-of-life and the organization was attracted to the integration and interoperability between Monaco and MOSAIQ, which is their existing oncology information system, seeing potential to save time, increase productivity and reduce risk across their network. In the past, the exporting, importing and checking process for each plan had to be done manually. Since adopting Monaco, systems integration alone has simplified their dosimetry workflow considerably, saving around 20 minutes per plan and reducing their checking process by around 50 percent.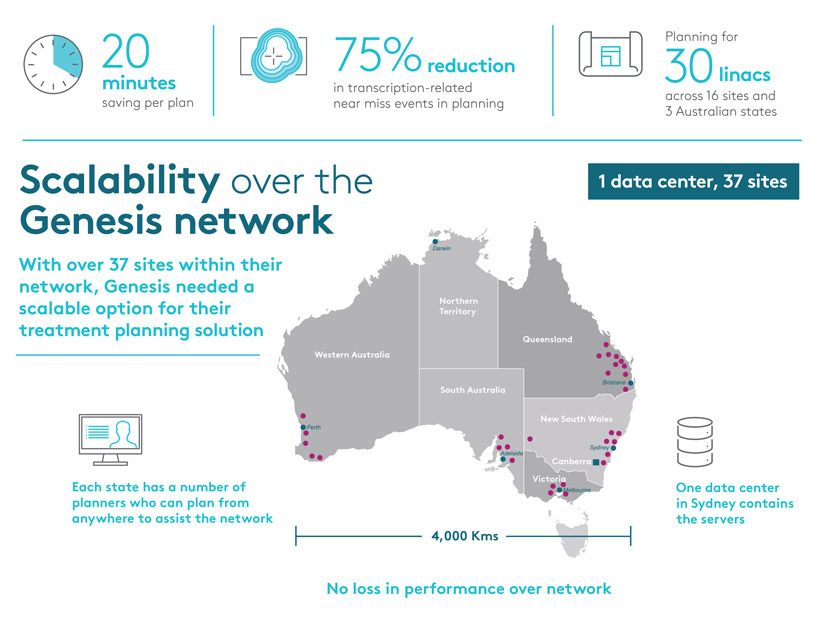 "Integration with MOSAIQ was one of the main drivers for our transition to Monaco."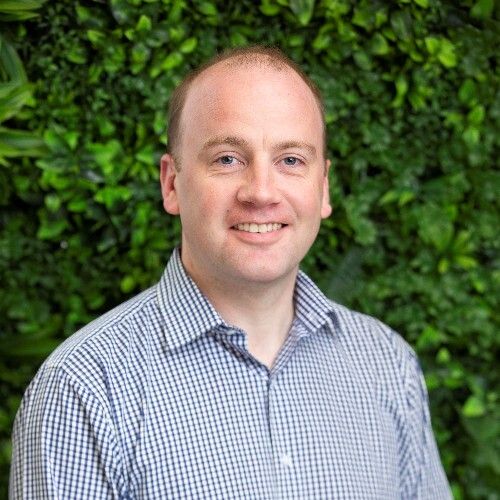 "Integration with MOSAIQ was one of the main drivers for our transition to Monaco," comments Matthew Price, Head of Planning Automation, GenesisCare Australia. "In addition to simplifying our workflow, the removal of manual steps also reduces our risks, improving the quality and safety of our processes. Since completing phase 1 of the transition, we have seen a 75 percent reduction in transcription-related near-miss events in planning, which is directly attributable to the systems integration we now have. When phase 2 is completed later this year, we expect such transcription errors to be near zero in the integrated environment."
"As well as enhancing the safety of our processes, the integration between Monaco and MOSAIQ also results in a more efficient workflow for our planning team, making Monaco the ideal solution for use within our Elekta environment," adds Peter McLoone, National Physics Service Manager, GenesisCare Australia. 
Monaco/MOSAIQ interoperability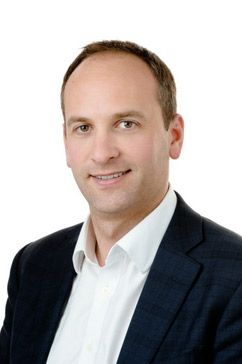 With their previous TPS, the data flow was not clear, requiring multiple imports and export as well as time-consuming checking processes. The enhanced interoperability between Monaco and MOSAIQ simplifies the plan-to-treat workflow through several new features, such as patient demographic sharing, common user authorization, automated plan export and the removal of manual steps during plan promotion. In addition, all Spatial Registration Objects (SRO) are managed in Monaco–whether they are generated in Monaco, imported from a third-party system, or need to be exported to another system–and isocenter shift Prescribed Relative Offset (PRO) values no longer need to be entered manually in MOSAIQ if treatment plans are imported from Monaco.
 "We now have one integrated plan approval and workflow catalyst in Monaco, in real-time, compared to our previous experience, which involved many steps at different times across multiple platforms," says Dr. Marcus Dreosti, Radiation Oncologist, GenesisCare Australia. 
All these enhancements provide a more seamless user experience that reduces the time required for administration and daily planning significantly. This also results in faster preparation for adaptive planning, which offers significant advantages for precise, personalized radiation therapy.
Smooth transition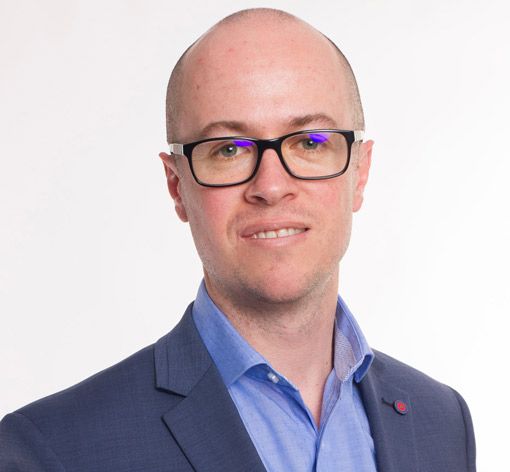 The main challenge for GenesisCare Australia in changing a system that is so central to their organization was to maintain productivity and quality during the transition. They assigned dedicated physicists to oversee the project, as well as appointing transition leads within each region of Australia. Phase 1 of the project involved 16 sites (30 linacs) across three states (New South Wales, South Australia and Western Australia). Monaco was released in three stages–hardware installation, training and education, and workflow review–with each stage further divided by tumor stream/plan complexity. Planning and change management began four months before the first plan was generated, and there were significant stakeholder communications leading up to and during the change. Phase 2 will bring a further four GenesisCare Australia sites in Queensland and Victoria on board with Monaco.
"Disruption to the organization was minimal because our change management was solid," Price says. "Careful planning and working closely with Elekta made the transition much easier. Together we built a training curriculum that suited our planners and the way we operate. This flexibility from Elekta and their willingness to work with us as one team to see the project through really helped to ensure success. The phased release meant our planners had sufficient time to complete formal training followed by an internal competency program, and Elekta specialists were always on hand to assist with complex problems."
"Disruption to the organization was minimal because our change management was solid."
Digital tools were put in place to support efficient communication between teams across the organization and to remove duplication of effort. This framework for communication continues to work very well, allowing the network to learn and solve problems as a group.
"Our expectations for the transition were fully realized," Price continues. "We have removed a significant number of manual steps from our planning and checking process, and the time required for our planners to learn the new system has been offset by the systems integration, which has made it worthwhile." 
Further efficiency gains
With Monaco, GenesisCare Australia produces templates that utilize multi-criterial optimization (MCO). When ticked for one or more structures, MCO allows Monaco to automatically reduce OAR dose as low as possible, while maintaining appropriate target coverage. This feature provides a templated starting point that adapts for each patient without the need for complex coding. 
"Using MCO in our templates reduces variables and drives the planning system to produce high-quality plans," Price comments. "Going forward, we hope to harness the potential of Monaco to further increase automation, which will enhance standardization across our organization and result in additional significant time savings."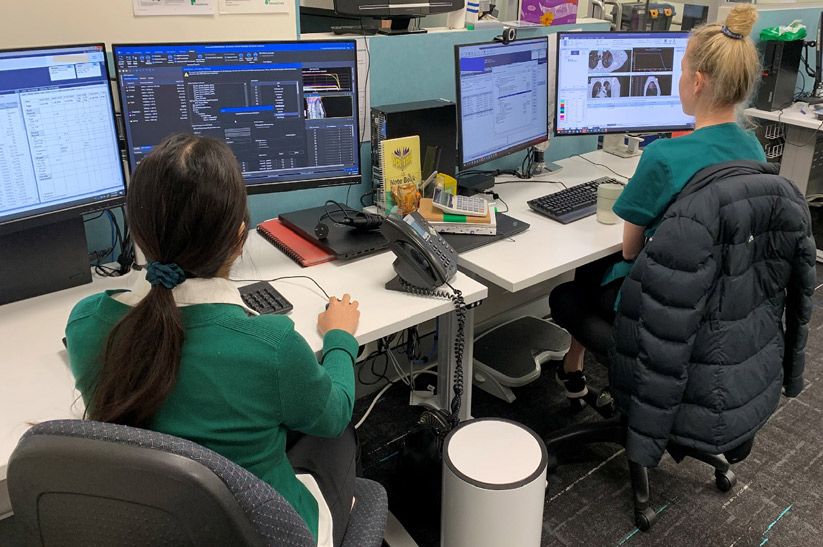 "Monaco templates allow us to implement a class solution for each tumor stream and MCO then drives the optimization further to produce the best possible plan for each individual patient every time. This enhanced confidence in the system for our clinical team, in particular our radiation oncologists, as we transitioned over to Monaco," adds McLoone. "The Monaco optimizer models the AgilityTM MLC accurately and can produce complex treatment plans with high patient-specific QA pass rates. In addition, the ability to use variable control points in planning and delivery allows the system to apply the appropriate level of complexity at each point in a VMAT arc, to produce high-quality plans."
"Monaco is the ideal treatment planning solution to deliver high quality care for our patients."
"Monaco is the ideal treatment planning solution to deliver high-quality care for our patients," Price adds. "Thanks to its integration with MOSAIQ and our Elekta linacs, together with its templates, MCO and potential to automate, we are able to push to the limits of plan quality and deliverability."
LWBMON211022 v1.0