Third Elekta Unity MR-Linac helps Dutch hospital maintain prolific clinical and research pace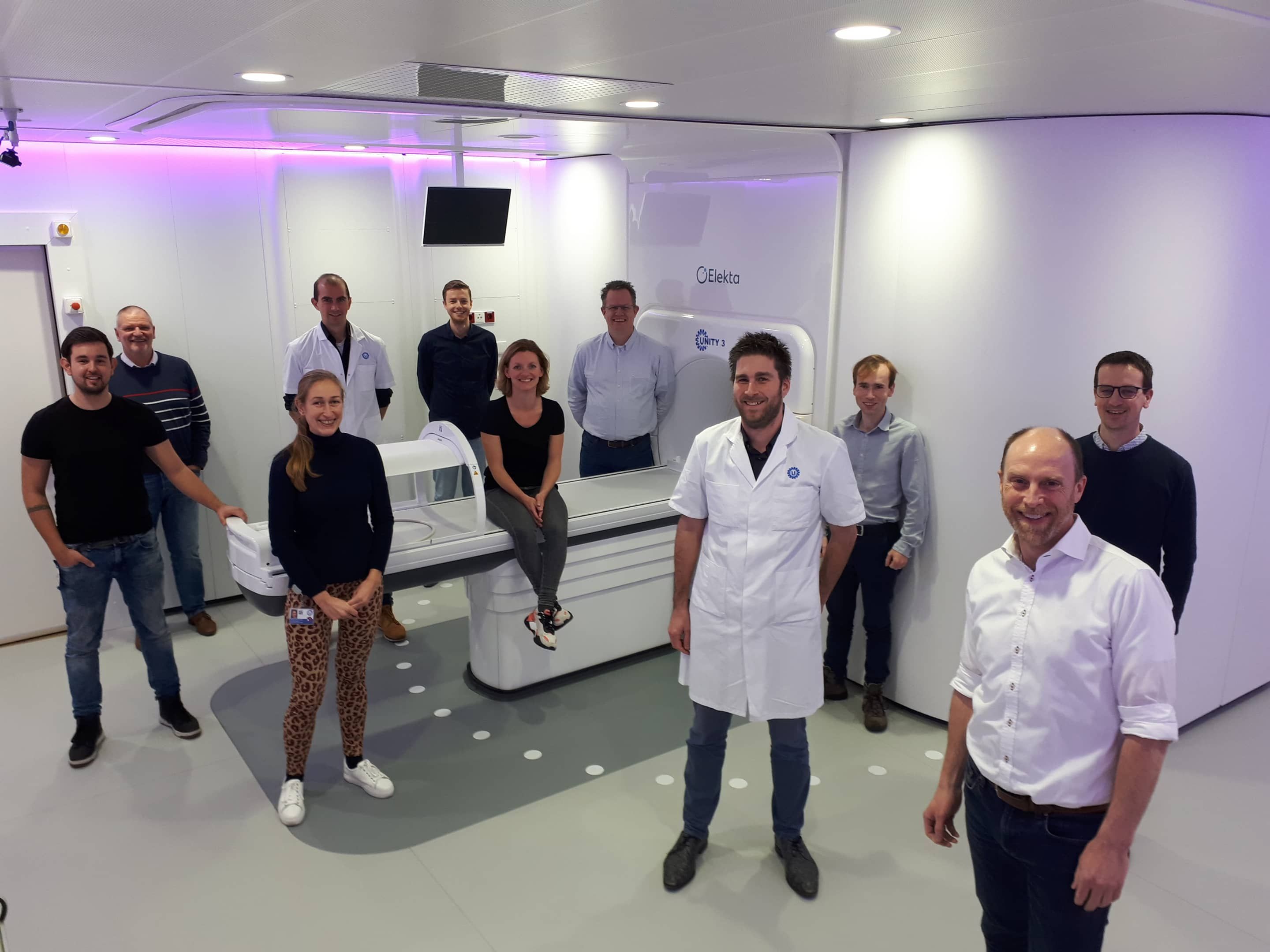 MR-RT
The birthplace of high field MR-guided radiotherapy, University Medical Center Utrecht reinforces its reputation as a leader in radiation therapy innovation and practice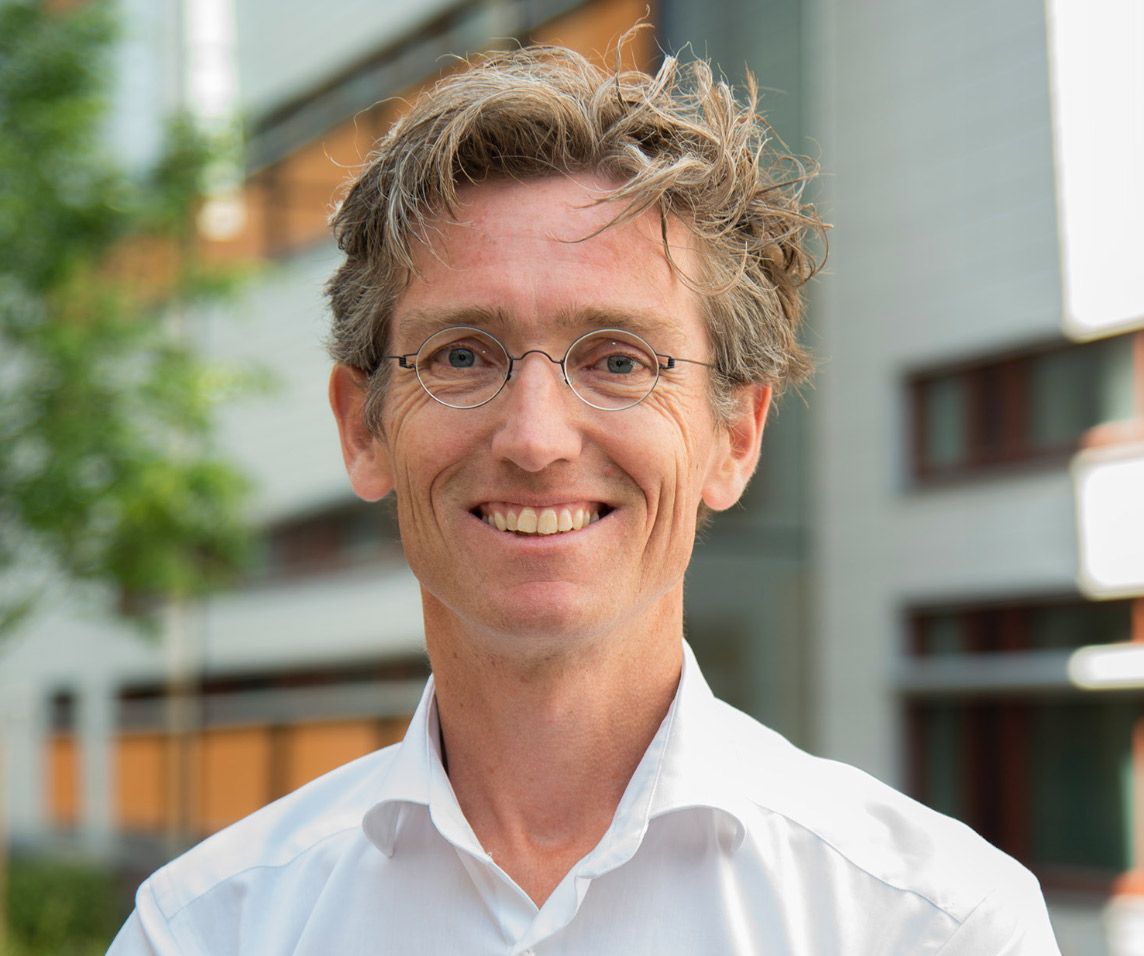 In an effort to expand its research and clinical bandwidth in MR-guided radiation therapy (MRgRT), University Medical Center Utrecht (UMCU) recently became the world's first center to install a third Elekta Unity MR-Linac. UMCU – a founding member of the MR-Linac Consortium and the site that pioneered the creation of high field MRgRT technology – began treating patients with Unity #3 on December 14, 2021. In March 2022 UMCU reached its 1,000th Elekta Unity patient treatment since its first patients in 2017. 
"We wanted to increase our Unity treatment capacity," says Bas Raaymakers, PhD, UMCU Professor Experimental Clinical Physics and a leader in the development of Elekta Unity (See UMCU MR-Linac milestones). "That includes patients we are already treating with MRgRT – prostates, lymph nodes, rectum – but also new groups of MRgRT patients, such as those with head-and-neck or lung cancer."
Four years of personalized radiotherapy
UMCU physicians have used their Elekta Unity systems in clinical treatments of an array of indications (Table 1), mostly prostate, oligometastatic, pancreas and rectal cancers. 
Enhanced visualization of the prostate with Elekta Unity has enabled clinicians to adapt the treatment plan for each fraction to account for rectum and bladder filling that change the prostate's position, according to UMCU radiation oncologist Martijn Intven, MD, PhD.
"Because it's possible to modify the plan to reduce the dose to the rectum and bladder, we can go from 20 fractions to just five higher dose fractions," he says. "And you also avoid performing an invasive interventional procedure to implant fiducial markers.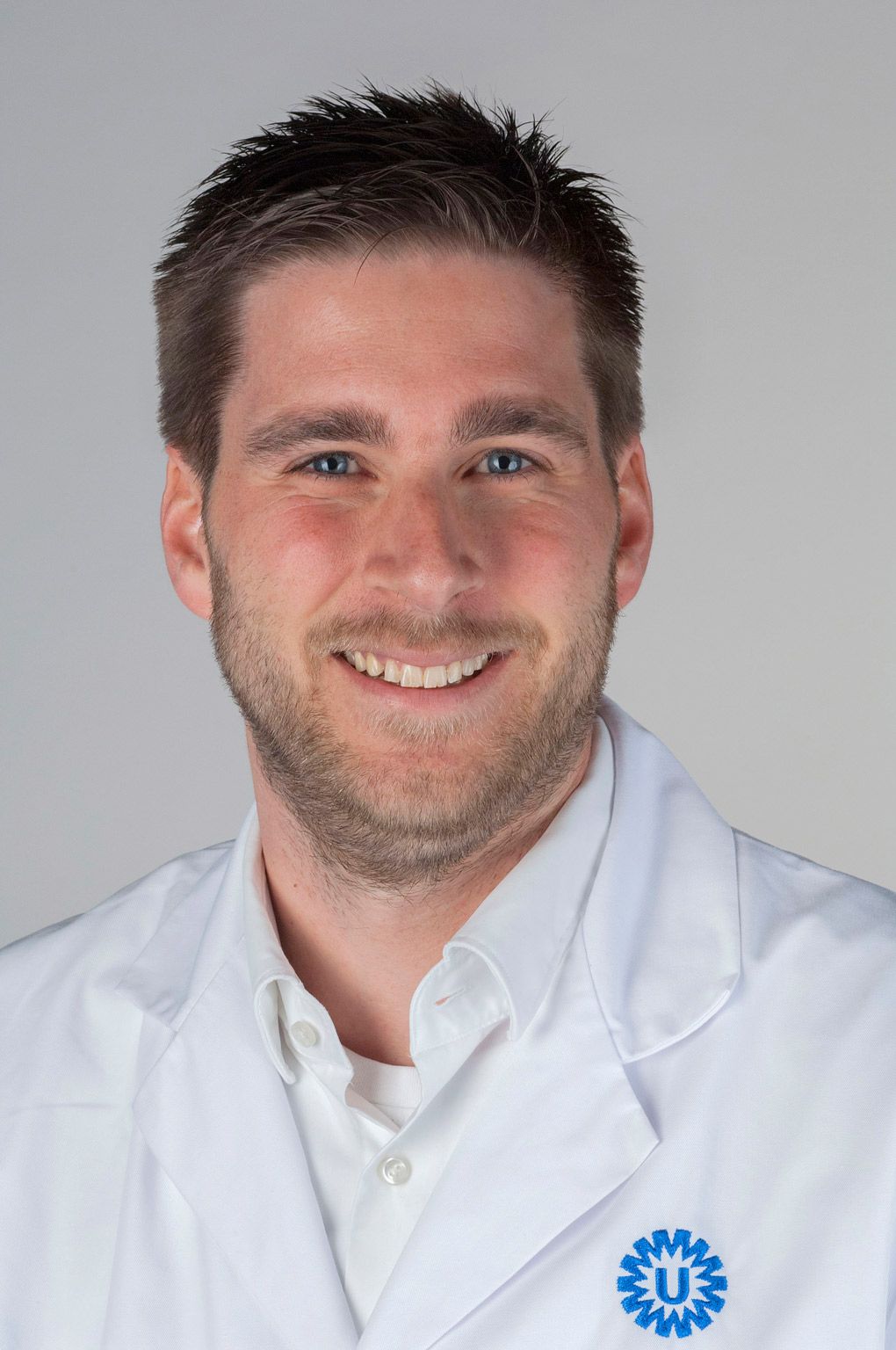 "Prostate cancer patients are the largest group, but I think the patients that benefit the most from MR-guided radiotherapy are those who have abdominal tumors and patients with a tumor in an area subject to significant interfraction movement," he continues. "For example, on cone beam CT you can't distinguish the pancreas from the duodenum and bowel tissue, and you can't visualize the tumor in the pancreas. On Elekta Unity, you can see the pancreas, the tumor and the duodenum. This is important because all of these structures change position from day to day. With this information, you can change the patient's treatment plan daily to compensate for these variations."
Newer indications include adrenal gland metastases, lymph node metastases and even solitary peritoneal metastases, Dr. Intven notes. 
"Esophageal cancer is also an interesting indication for Unity," he adds. "Possibly for 23 or 28 fractions neoadjuvant treatment schedule, but especially for a boost strategy, for example, on a tumor remnant after systemic therapy. This approach could help spare the patient from a major surgical resection of the esophagus."
The potential value of Elekta Unity for head-and-neck cancers is also becoming apparent to UMCU physicians.
"You really see tumor regression during head-and-neck treatments," Dr. Intven explains. "You could use a smart combination of simply shifting the dose to the target position on a daily basis and one day a week adapt the treatment based on tumor regression during therapy. In this way, MRgRT could spare swallowing tissues and the salivary glands."
MRgRT research horizons at UMCU
The exceptional image quality of Elekta Unity, combined with the potential for daily plan adaptation, has inspired unique and important MRgRT clinical research at UMCU. The research presents new possibilities for treating common cancers – with the goal of better outcomes.
One such study, currently recruiting patients, is the Erectile Function Preservation for Prostate Cancer Radiation Therapy (ERECT) trial. ERECT is a single-arm phase II trial of 70 men with low- or intermediate-risk prostate cancer receiving MRgRT in five fractions of 7.25 Gy. The high field MRI of Elekta Unity enables exquisite visualization of the prostate, in addition to structures thought to be crucial in achieving and maintaining an erection, such as the neurovascular bundle, internal pudendal arteries and other anatomy. Researchers hypothesize that lowering the radiation dose to these organs-at-risk could preserve erectile function – helping preserve the patient's quality of life.
Dr. Raaymakers adds that Elekta Unity could also transform the care path for oligometastatic disease. 
"If you see 15 metastatic lesions on a PET scan, typically the patient receives systemic treatment, as surgery or radiotherapy would be impractical," he says. "But if you could use Unity imaging technology to precisely target these lesions – in combination with chemotherapy to eradicate the microscopic tumors – then you might prolong survival for these patients instead of giving up. It would be great to start a clinical trial for that."
UMCU also uses the functional MRI technique of diffusion-weighted imaging (DWI) on Unity to investigate how to assess therapy response and how to tailor treatment regimens on an individual basis based on the measured response, according to Dr. Intven.  
"I believe that in a few years we will stop using the same radiotherapy schedule for the same tumor stage – thus providing a more personalized treatment for the patient."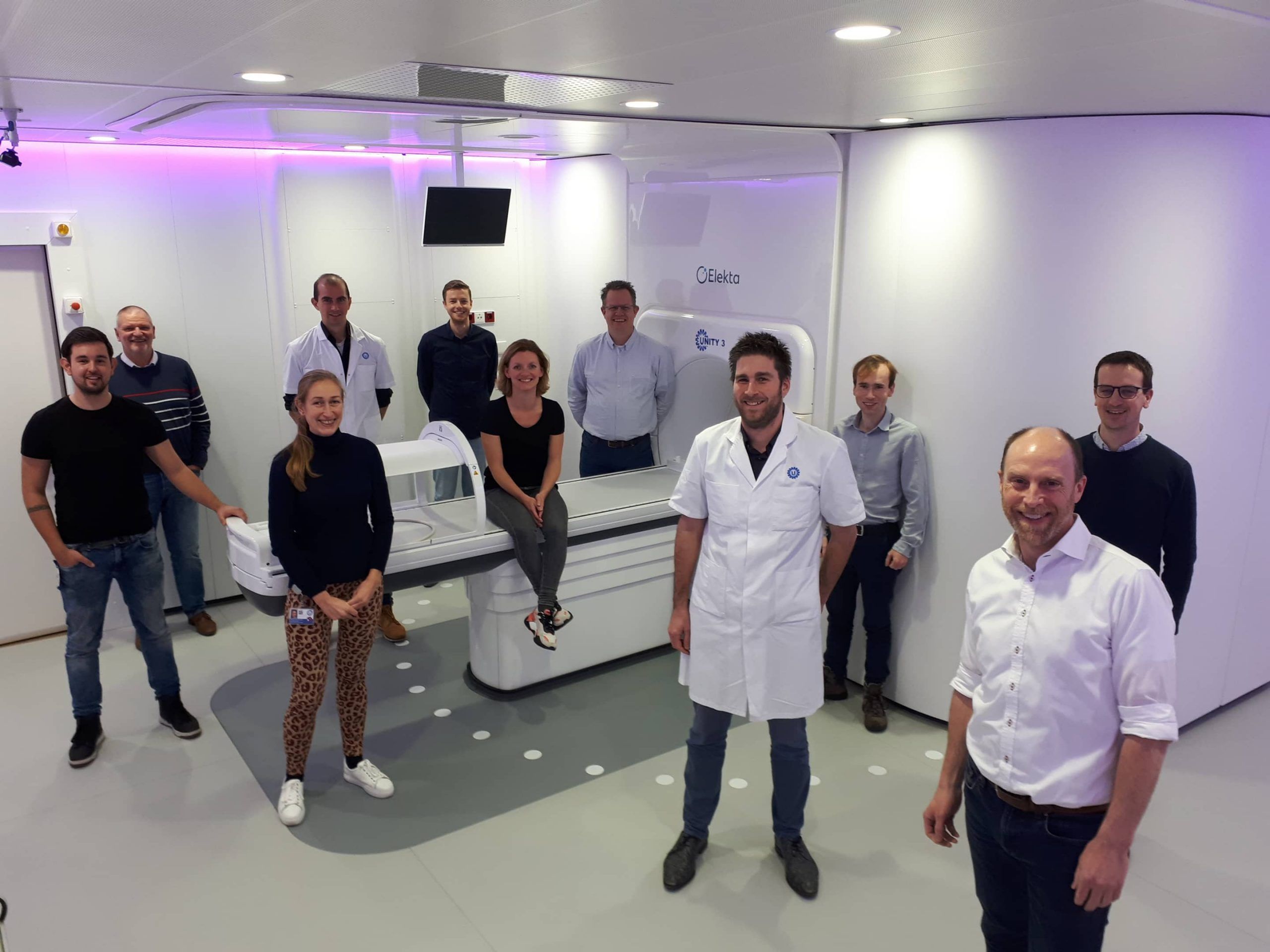 "With DWI, you could adapt the radiotherapy dose based on the response you predict pre-treatment, or assess using DWI on the daily fraction," he says. "I believe that in a few years we will stop using the same radiotherapy schedule for the same tumor stage – thus __providing a more personalized treatment for the patient. We will shift to individualized radiotherapy doses based on how the tumor responds to irradiation. For instance, if you encounter a 'non-responder' you could halt radiotherapy and refer the patient to surgery, or if you have a complete 'responder,' then just deliver the treatment as planned. And if the cancer is a 'partial responder,' perhaps add fractions." 
It's important to note that the capabilities of Elekta Unity can be harnessed not only for cancer treatment, but also for serious, non-cancerous conditions, Dr. Raaymakers observes. For example, a clinical research project currently underway using UMCU's conventional linacs is ablation of the cardiac lesions that cause ventricular tachycardia. Currently, correcting the condition typically involves catheterization. 
"With Unity, you would be able to see the lesion on the heart, so you can shrink the margins to spare healthy heart tissue."
"It's a bit tricky because you don't want to irradiate the heart," he explains. "Based on the literature1-2, it works brilliantly in the few patients for whom it has been implemented. You see patients who had 50 to 100 ventricular tachycardia attacks per day going down to zero. On cone beam CT, however, you can see sort of where the heart is, but you can't really see the lesion. With Unity, you would be able to see the lesion on the heart, so you can shrink the margins to spare healthy heart tissue."
The third Unity will also facilitate testing of new functionalities, Dr. Raaymakers says. 
A prominent technical research focus at UMCU is faster imaging with Elekta Unity, enabled – among other advances – by developing RF coils that allow more rapid capture of the MRI signal to facilitate repeated 3D imaging.
"It's in the research phase right now, but we can repeatedly update an entire volume 20 times per second," Dr. Raaymakers explains. "So, if a volunteer is shaking his head back and forth, you can follow the motion. It's like watching television with the MR scanner. The goal is to eliminate technological limitations such that we can track whatever we want at any given speed regardless of voluntary and involuntary patient and organ motion."
The current and future promise of MRgRT
Both Dr. Raaymakers and Dr. Intven are committed to demonstrating MRgRT's growing value in the radiotherapy arena.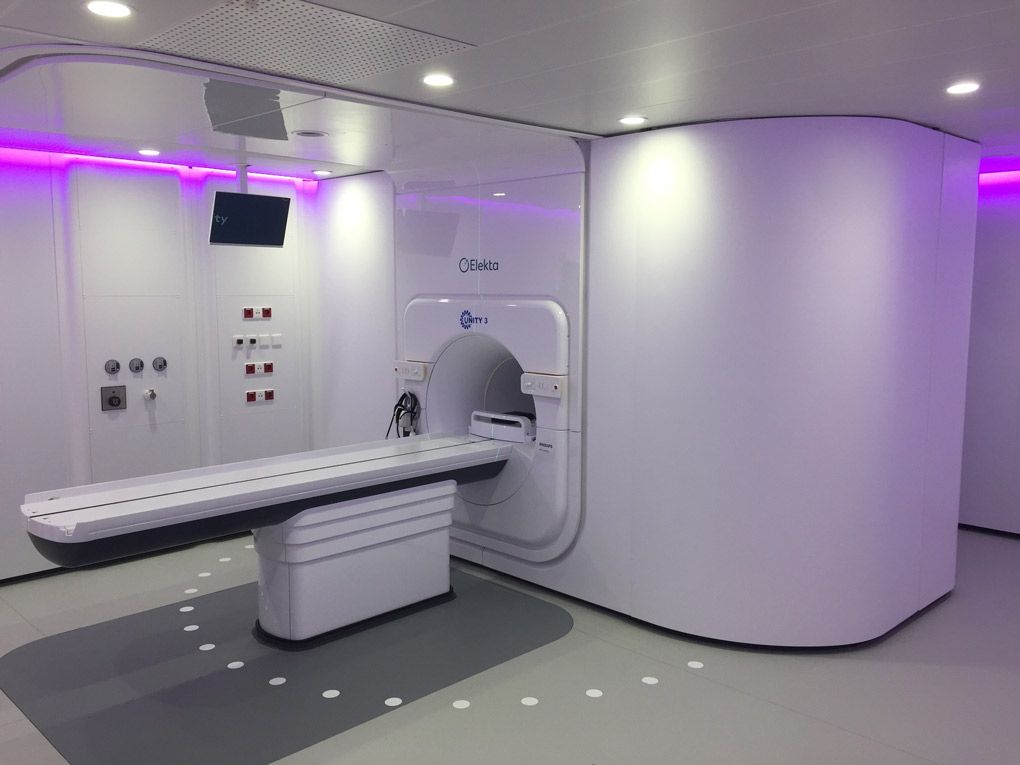 "MRgRT is simply the way to go," Dr. Intven says. "Adapting the plan for each fraction allows you to decrease PTV margins, thereby reducing irradiation fields and affecting less healthy tissue. The other major advantage is that you'll be able to deliver treatment with much more precision, so you can safely escalate radiotherapy doses. That makes a big difference for some tumor sites, such as the esophagus, rectum and pancreas. Patients can potentially be cured with radiation therapy alone, instead of having a significant surgical resection."
"The bottom line is that we do not change the patient position to conform to the treatment, we tailor the treatment to the patient – including all motion and tumor regression. Anything that happens to the patients, we take care of it by adapting where the dose is delivered," Dr. Raaymakers adds. "That's the promise of adaptive radiotherapy, and daily adaptive is a step in that direction. You have the opportunity to pump in more dose and you miss critical structures, like the bowel or penile neurovascular bundle. There is less chance of toxicity, and it's non-invasive, so hospitalization isn't required. Radiotherapy – specifically adaptive radiotherapy – at some point can compete with surgery for many indications."
| | |
| --- | --- |
| Disease site | No. of patients treated |
| Esophagus | 10 |
| Pancreas | 69 |
| Rectum | 119 |
| Oligometastasis | 220 |
| Prostate – ATS | 379 |
| Prostate – ATP | 114 |
| GYN (boost) | 19 |
| Liver | 10 |
| Lung | 27 |
| Heart | 1 |
| Prostate loge | 1 |
| Head-and-neck | 5 |
| | Total: 974 |
| | |
| --- | --- |
| Equipment | |
| Conventional linacs | 10 |
| MR-Linacs | 3 Elekta Unity (plus 1 retired prototype) |
| Radiotherapy treatments | |
| Treatments per year | 5,500 |
Table 1. UMCU Elekta Unity patient totals [as of February 14, 2022].
Click here to learn more about Elekta Unity. 
References
Cuculich PS, Schill MR, Kashani R, et al. Noninvasive cardiac radiation for ablation of ventricular tachycardia. N Engl J Med. 2017 doi: https://doi.org/10.1056/NEJMoa1613773
Neuwirth R, Cvek J, Knybel L, et al. Stereotactic radiosurgery for ablation of ventricular tachycardia, EP Europace, Volume 21, Issue 7, July 2019, Pages 1088–1095, https://doi.org/10.1093/europace/euz133
Raaymakers BW, Jürgenliemk-Schulz IM, Bol GH, et al. First patients treated with a 1.5 T MRI-Linac: clinical proof of concept of a high-precision, high-field MRI guided radiotherapy treatment. Phys Med Biol. 2017 Nov 14;62(23):L41-L50. doi: 10.1088/1361-6560/aa9517. PMID: 29135471.