The power of big data and analytics: converting insight into action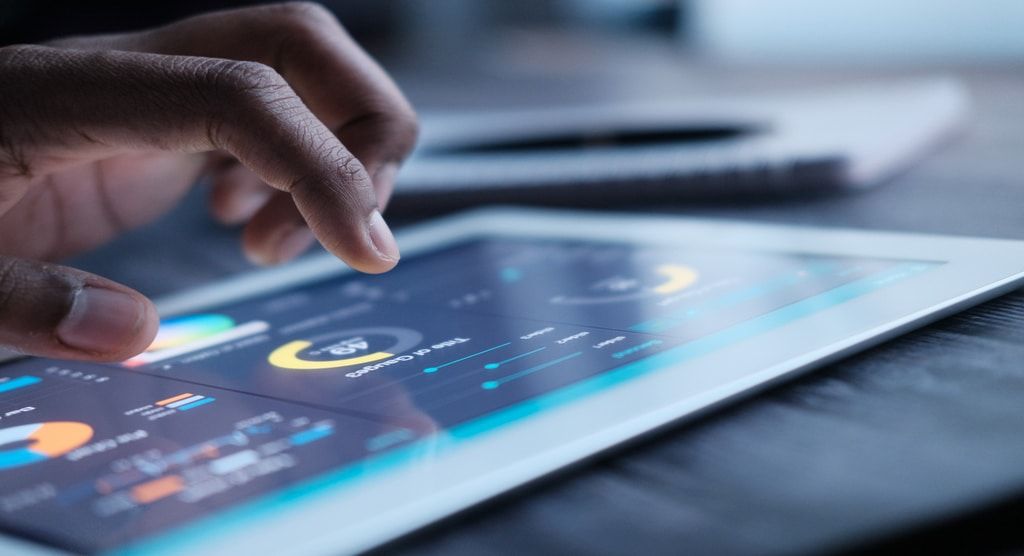 Elekta Care
By: Paul Bergstrom, EVP Head of Global Services at Elekta
Today, big data and analytics are changing the way decisions are made – from everyday business challenges to differentiating a company in an effort to gain competitive advantage. Rather than relying on historical trends and intuition when maintaining inventory, pricing solutions or hiring employees, companies are embracing data and analytics for faster and more fact-based decision-making.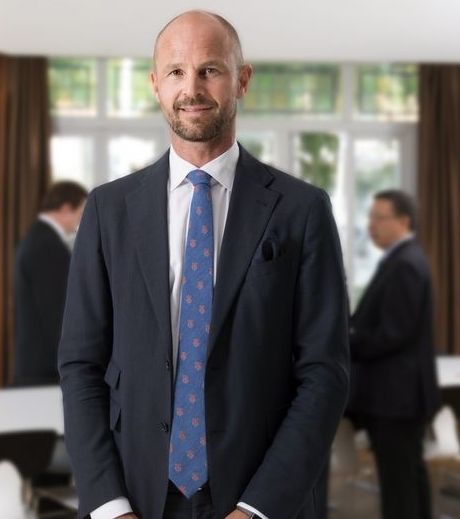 Companies like Hulu and Netflix, for example, work with an abundance of big data daily to analyze user tendencies, trends in consumption and much more. In fact, Netflix used predictive analytics to develop its show House of Cards, since the data validated that it would be a hit with viewers. In the oil industry, algorithms now detect when drilling equipment is about to fail based on thousands of sensor data points, enabling predictive maintenance.
The explosive growth of big data in healthcare
One of the most promising areas where big data can be applied to make a tremendous impact is healthcare. Today, health data is amassed from multiple sources, including electronic health records, medical imaging, genomic sequencing, payer records, pharmaceutical research, wearables and medical devices. Insights from these data are helping to predict emerging health problems early, assess treatment options faster, and engage patients more fully in their health.
The growth of big data in healthcare is only expected to accelerate. According to an International Data Corporation report, the volume of big data is projected to grow faster in healthcare than it will in other sectors over the next six years. Researchers say that healthcare data will experience a compound annual growth rate of 36 percent through 2025.
By comparison, financial services data is expected to grow at a rate of 26 percent, and data in the media and entertainment industry will increase at a compound rate of 25 percent.
For years, one of the main barriers to using big data has been the time and expense of gathering it. Now, thanks to more sophisticated capabilities, it is becoming easier to not only collect data, but also to convert it into relevant critical insights that can be used to deliver better care, reduce costs and improve efficiency.
Advanced analytics: giving the data meaning
With the flood of data sources available, integrating, organizing and analyzing data can help healthcare organizations arrive at fact-based, data-driven answers to important questions. The processes and technologies used to gain insight into business and clinical data can be segmented into three levels: descriptive, predictive and prescriptive.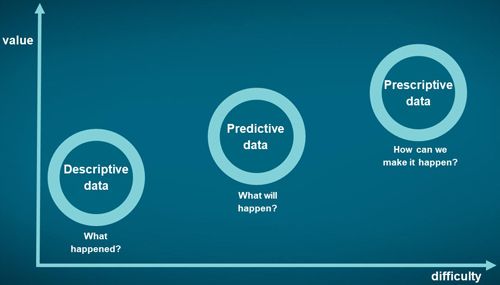 Descriptive Analytics: What has happened?
Descriptive analytics mine data to help an organization understand why something has already happened, which can provide valuable context for future decisions and actions. The majority of statistics we use fall into this category and are most commonly displayed within a report or dashboard.
Predictive analytics: What could happen?
Predictive analytics uncover likely scenarios to help plan ahead rather than react to what has already happened. Predictive capabilities such as forecasting and simulation provide advanced insight that companies can use to make more informed decisions.
Prescriptive analytics: What should we do?
Prescriptive analytics go beyond descriptive and predictive analytics. Using algorithms, machine learning and other techniques, these analytics uncover what will likely happen and recommend various courses of action along with the potential implications for each.
The three types of data analytics build on one another with capabilities that help provide an understanding for an event or action, uncover relationships in data, develop what-if scenarios and simplify business decisions.
Data analytics for proactive maintenance and support
The power of big data to improve patient care and clinical decision-making is well documented. But perhaps the biggest potential for big data and analytics lies in its ability to improve efficiency and reduce operational waste. For example, by proactively identifying potential medical equipment maintenance issues, organizations can forecast when or if the equipment will fail so that its maintenance and repair can be scheduled before the failure occurs.
Being a service organization in the healthcare industry today is all about helping customers be more efficient in how they deliver care which requires more than just best in class on site support.
At Elekta we continue to invest in ways to better utilize all the device data we collect which allows us to shift from re-active to being more proactive and even predictive in how we take care of our customers. Elekta IntelliMax® is the solution we deploy to collect, aggregate and analyze this data.
At Elekta, customers enjoy Elekta IntelliMax, which monitors, diagnoses and corrects issues with Elekta's radiation therapy systems and MOSAIQ® oncology information systems. This proactive maintenance and support help to solve problems before they happen to reduce unplanned clinical downtime, which is disruptive to patient care and treatment delivery. On average, eight hours of clinical downtime is saved per predictive case raised with IntelliMax. We have avoided over 52,000 hours of clinical downtime for our global customers since 2015. This means less disruption to treatment schedules which is good for our customers and their patients.
To learn more about IntelliMax, please visit elekta.com/services.