Tenacity and teamwork prevail in Sri Lanka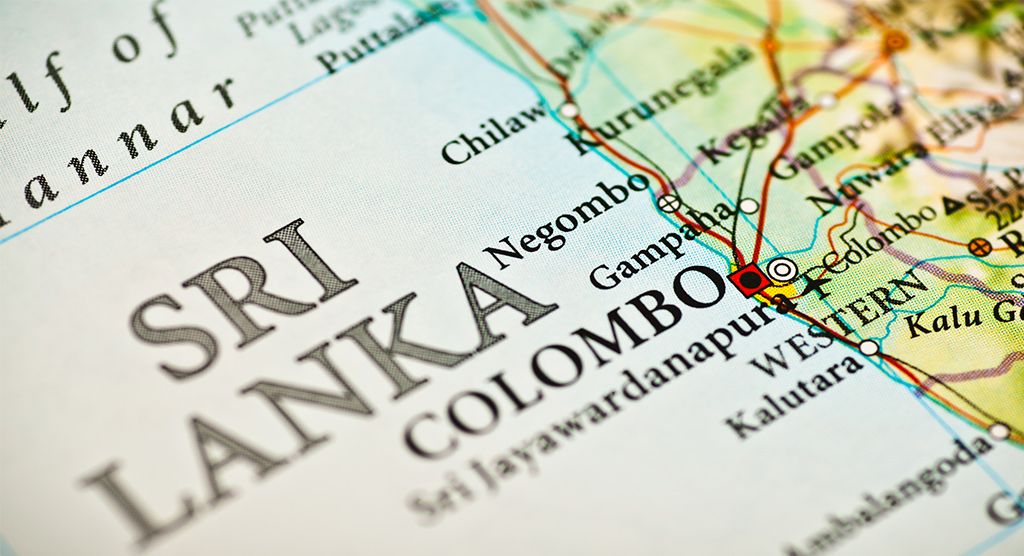 Elekta Care
Elekta and partners persevere for months to get linac installation engineers into locked down country
Despite Sri Lanka's relatively moderate Covid-19 issues throughout 2020, the country's government wasn't taking any chances. In February 2020, the island nation ordered a halt to installation and/or commissioning activities for five Elekta linacs: two installations at National Hospital Kandy, and one installation at Apeksha Hospital Maharagama (NCIM), in addition to commissioning of NCIM's two installed Elekta linacs.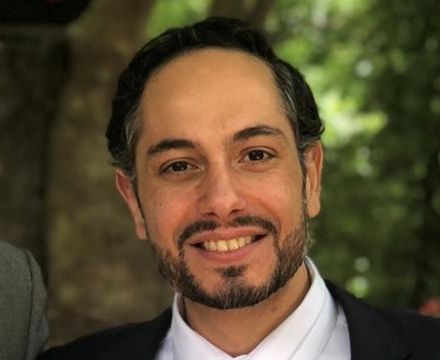 "The plan was for engineers to start with NCIM's three machines and then Kandy's linac installations," says Elekta's Mohamad-Houssam Tamim [see The "Players"]. "The Covid pandemic started while they were working on NCIM's linacs, so the UK-based engineers had to stop and go home."
By March 2020, Sri Lanka had instituted consecutive lockdowns and banned all flights into the country – the Sri Lanka projects were at an indefinite standstill. It would be the beginning of a nine-month diplomatic mission that Elekta and key partners undertook – mostly by videoconference – to get needed cancer treatment systems on track to clinical operation.
"We needed to do everything we could to get these systems up and running."
"Considering how many patients these five linacs could treat each week if they were up and running, the delay was costing hundreds of treatments each month," Tamim notes. "We needed to do everything we could to get these systems up and running."
The "Players"
Elekta
Mohamad-Houssam Tamim, Elekta Head of Site Management & Installation, Region Turkey India Middle East & Africa (TIMEA)
Habib Nehme, Executive VP, TIMEA
Seda Arabaci, VP – Order Fulfillment, TIMEA
Manikandan Bala, VP – India & Head of Regional Integration, TIMEA
Therese Lindé, Global Director Public Affairs

Business Sweden
Linn Boman, Management Consultant
Massoud Biouki, Market Area Director, ME & TC to UAE
Anjali Bhola, Project Manager

Siyol (International trade and engineering service provider / distributor, Sri Lanka)
Sanath Perera
Sumith Premalal
Nalin Navaratne
Swedish embassy
Klas Molin,Ambassador (India, Bhutan, Maldives, Nepal, Sri Lanka)
Jonastan Klum Stelander, Second Secretary Political Affairs
Lars Halvardsson, Second Secretary Consular & Administrative Section

Sri Lanka
SJS Chandraguptha, Additional Secretary (Development), Ministry of Health and Indigenous Medical Services
Ministry of Foreign Affairs (MFA)
Civil Aviation Authority (CAA)
Department of Immigration & Emigration
Installation engineers
Fanavari (Iran): Mojtaba Mohamadifar, Amir Gozalina
Ramis (UK): Halim Naimov,
Oncotech (Turkey): Fatih Esin, Orhan Ogus

Milena Tour (travel agency)
Isa Canbolat, Turkey
July-October 6, 2020: Repatriation flight to Sri Lanka booked!
As Sri Lanka's lockdown dragged on, Elekta officials realized in July that they needed help to navigate the country's diplomatic channels if they wanted the installations completed. After selecting Iran as the nation that would be the simplest for arranging travel for Fanavari engineers to enter Sri Lanka, Elekta turned to Business Sweden.
Business Sweden – the Swedish trade and invest council – is part of Team Sweden and works in close collaboration with the Swedish embassy. The organization was already working with Elekta on projects in six countries impacted by lockdowns of varying degrees (Iraq, Bangladesh, Pakistan, Togo, India, Algeria). With offices in 45 countries, Business Sweden has a unique mandate to help Swedish companies grow global sales and international companies invest and expand in Sweden.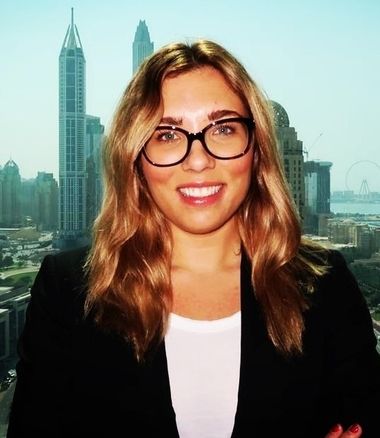 Working in a public affairs capacity, Business Sweden's Linn Boman first needed to explore how Sri Lanka's permitting process worked to enable installation engineers to travel to the country.
"Sri Lanka's embassy in Iran was closed, so you couldn't just go there to get a visa – and repatriation flights from Iran to Sri Lanka are usually meant for Sri Lankan citizens only," she says. "So, the Swedish embassy connected us with Sri Lanka's embassy in Iran to obtain information on how to proceed. We got several different versions of how this procedure should be done – all of which were complicated."
The procedure was not simply complex, it also took months. Working with Elekta's India distributor, Siyol, Boman needed to secure a letter from each of the Sri Lanka hospitals stating that the centers wanted the engineers to enter their facilities. Siyol, under the guidance of the Elekta team, prepared and received the letters.
"We had to share the letters with the Sri Lanka Ministry of Health [MOH] and Ministry of Foreign Affairs [MFA]," Boman recalls. "We also reached out to the India-based Swedish embassy covering Sri Lanka and asked them to issue official letters as well. After we got these approvals, we had to obtain approval from Sri Lanka's immigration and emigration department, which issued the visas. Then, the Sri Lanka Civil Aviation Authority had to clear the flight boarding."
After Business Sweden received all the necessary authorizations – including approval for the Fanavari installation engineers to travel on repatriation flights (though they weren't Sri Lankan nationals) – the stage was set for success.
October 6, 2020: Repatriation flight to nowhere!
On their way to their final destination of Sri Lanka, the Fanavari engineers were stopped at checkout in Tehran, Iran a few hours before their 10:00 pm flight. Airport officials told them they could not board the plane, because the second stop, Maldives, wouldn't allow them on their territory due to rising Covid concerns in Maldives and Sri Lanka.
Tamim contacted Milena Tour's Isa Canbolat at 8:30 pm, who spent the next three hours trying to resolve the issue with Qatar Airways, embassy contacts and Business Sweden. This effort failed, so Canbolat, under Tamim's guidance, arranged for the engineers to fly from Tehran to Turkey the very next day to try to find another way into Sri Lanka. Unfortunately, and during these specific hours, the country had imposed an even stricter lockdown, which suspended all travel authorizations.
"Despite Canbalot's heroic efforts, we ran out of options," Tamim says. "We – Elekta, Business Sweden and Siyol – had been working for months to accomplish this. It was a terrible experience and it strongly impacted me. But Seda and Habib were encouraging me all the way. While it was us doing the on-the-ground efforts, they were behind the scenes really driving me to refuse a setback, but to persevere and find a way to succeed."
Tamim, Boman and the Siyol team would need the extra motivation as the situation continued to worsen. October's stricter lockdown prevented even the Sri Lanka-based Siyol representatives from visiting the medical centers or moving freely within the country. Moreover, all authorizations obtained in July and later were now expired and the engineers' visas were valid for only 30 days.
They had to start all over again.
October-December 2020: Increasing the odds, mitigating risk
To boost the probability of getting installation engineers into Sri Lanka, Elekta added engineers from Oncotech and Ramis, joining the original Fanavari pair; three teams would now make the attempt.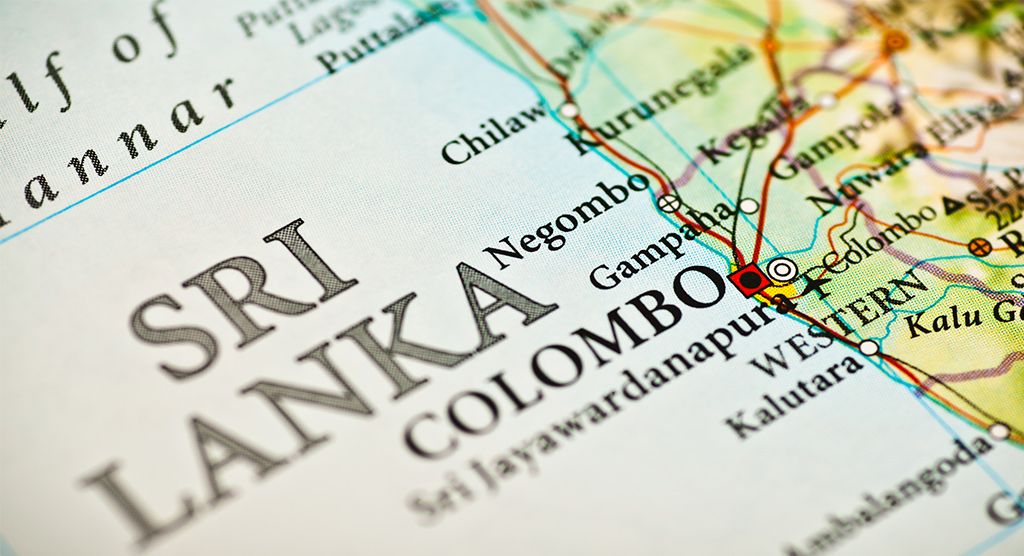 In the meantime, Boman and Siyol would need to once again secure all necessary authorizations, including letters from the hospitals and clearances from Sri Lanka's MOH, MFA and the aviation and immigration authorities.
To impress upon Sri Lankan authorities the importance of their mission, Siyol and Boman arranged a teleconference in December, which included Boman, Klas Molin, Elekta's Habib Nehme and Manikandan Bala, and Sri Lanka's SJS Chandraguptha.
On December 16, Siyol had obtained the needed authorizations, and Boman worked with Milena Tour's Isa Canbolat, who coordinated with Qatar Airways to ensure the Fanavari engineers got a direct flight from Doha to Sri Lanka (i.e., the airline simply removed the problematic Maldives stop).
Meanwhile, Milena Tour arranged for the Oncotech and Ramis engineers to fly from Istanbul to Sri Lanka with a "stay-in-plane" stop in Maldives.
On December 21, the five engineers from the three teams arrived in Sri Lanka.
December 21: Hurry up and wait.
The two-week quarantine for new arrivals that had been in place until October was now a 28-day quarantine, a fact that Elekta, Business Sweden, Siyol and the engineers were unaware of until the day they disembarked for Sri Lanka. The quarantine would comprise 14 days in a hotel, followed by 14 days in another location.
Sri Lankan officials agreed to limit the quarantine to 14 days on the condition that the engineers would restrict their travel to the hospitals and the hotel and undergo periodic Covid testing.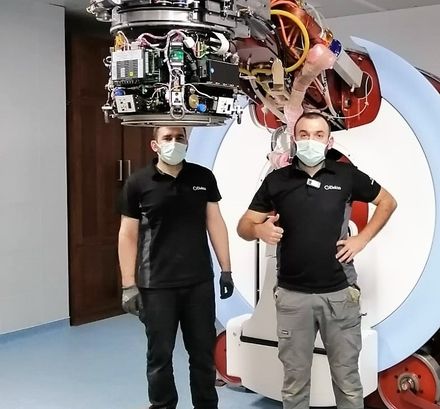 January 4, 2021: Finish line
The only remaining challenge that had been facing the installation engineers before they even landed in Sri Lanka was the lack of sufficient tools in the India/Sri Lanka region to work on three systems simultaneously.
"We have a limited set of tools per region," Tamim explains. "We can't send more than one toolset to a single country. Plus, Kandy and Maharagama are nearly 130 kilometers apart, so it's not like NCIM and the Kandy hospital could share tools easily."
Elekta headed off this issue by asking the Oncotech engineers to bring with them the most essential tools to at least start piecing the linacs together.
"This enabled the engineers to work on the systems in parallel rather than in a series," Tamim says.
On January 4, 2021, the installations finally began.
February 2021 – Tenacity and teamwork
Reflecting on the events of 2020, Tamim and Boman attribute their group's success to creativity, tenacity and teamwork, as well as devotion to the customers' needs.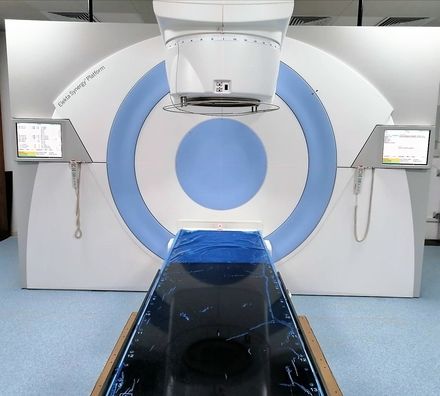 "This Sri Lanka project was different from any other project we've carried out in this region," Tamim says. "The sheer complexity and challenges we faced dwarfed anything we had encountered before. We confronted failure at many points during the process, but we always stood up and refused to accept failure as an option – our customers and their patients were depending on us. Having Seda, Habib and Therese Lindé behind the scenes encouraging, driving and guiding us really kept us motivated – that was crucial."
The Sri Lanka adventure further solidified Elekta's relationship with Business Sweden and Siyol, Boman adds.
"There was great collaboration between Elekta, Business Sweden and Siyol," she says. "If we hadn't shared the same sense of determination, we might not have prevailed on the third try. We kept hearing rumors that it was impossible to move about in the country; apparently even diplomats had problems entering. We kept hearing 'no,' but we just kept on trying, and that resulted in success."
According to Tamim, all five linacs will be clinically operational in a few weeks.