Siberia's first Leksell Gamma Knife radiosurgery system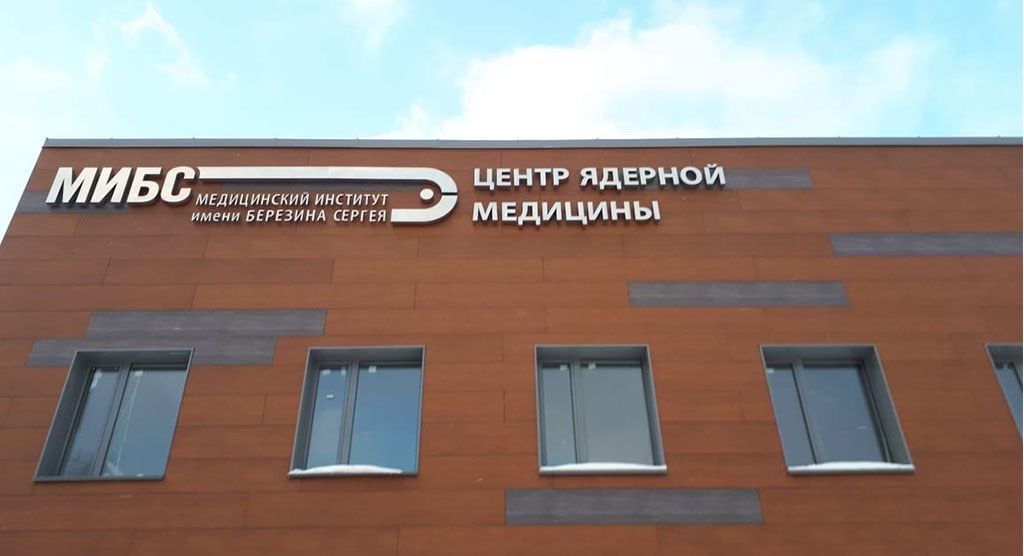 Neuroscience
Medical Institute Berezin Sergey celebrates 10,000 patient milestone and acquisition of Leksell Gamma Knife Icon at new Novosibirsk center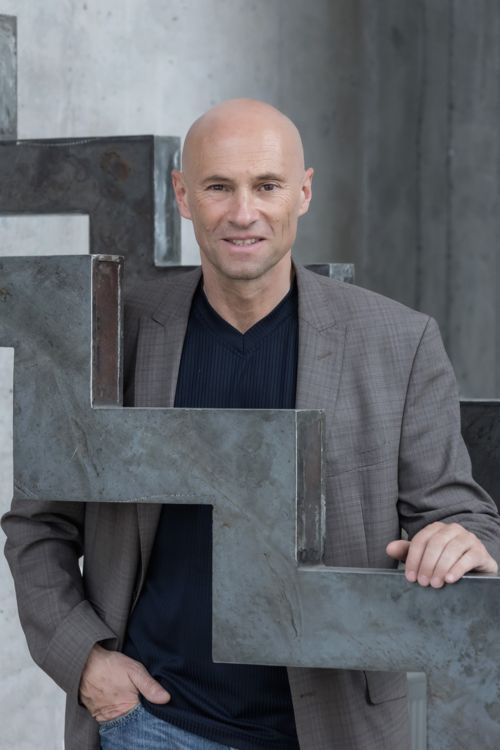 Officials at St. Petersburg's Medical Institute Berezin Sergey (MIBS, formerly, Diagnostic Treatment Center at the International Institute of Biological Systems) are anticipating the opening of the Center of Nuclear Medicine of MIBS in Novosibirsk on April 1, 2019. Among the various advanced treatment systems to begin operating there is Leksell Gamma Knife® Icon™, Elekta's latest generation platform for stereotactic intracranial radiosurgery. With integrated stereotactic imaging, online adaptive dose control, ultra-precise dose delivery and the availability of frameless, multi-session treatments, Icon can treat virtually any target in the brain, regardless of volume.
"Icon will give us much greater flexibility to treat patients who have larger tumors and lesions located near sensitive brain regions by enabling treatments to be performed over several sessions with frameless, mask-based head fixation," says Arkadi Stolpner, MD, President of MIBS. "Plus, it's location in Novosibirsk is critical because now patients in that region in Siberia can avoid having to travel to the next closest Gamma Knife center in Moscow, which is 1,700 miles [2,700 km] away. This is our goal: to make patients' lives easier, more comfortable and healthier."
With a population of about 1.6 million inhabitants, Novosibirsk is the third largest city in Russia and is located in the southwestern part of Siberia. In this greater region – home to about 15 million people or 41 percent of Siberia's total population – approximately 10,000 individuals each year could benefit from Gamma Knife radiosurgery to treat any of a wide variety of indications, including metastases, acoustic neuromas, meningiomas and vascular malformations, Dr. Stolpner notes.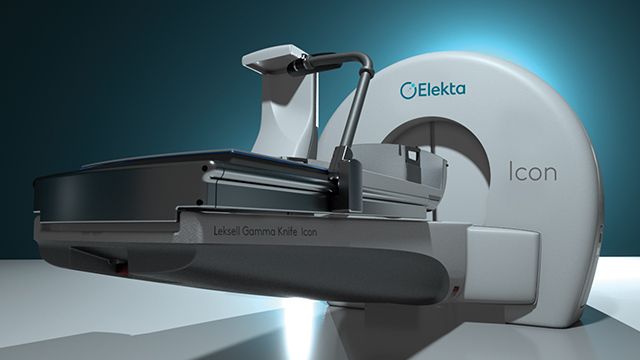 Construction of The Center of Nuclear Medicine of MIBS started 18 months ago. In addition to the Icon system, the 13,100 square foot (4,000 square meters) facility will house a PET system and a cyclotron for the onsite manufacture of PET radionuclides, a SPECT unit and a 1.5T MRI system, he adds.
MIBS reaches 10,000th patients treated
Treating three to five patients each day throughout a seven-day work week, MIBS in St. Petersburg is among the most prolific Gamma Knife centers in Eurasia. Established in 2009, the center's patient volume spiked in 2015 after it upgraded to Leksell Gamma Knife® Perfexion™, posting year-on-year records for patients treated per calendar year. In 2017, MIBS used Gamma Knife to treat an all-time record of 1,414 patients – now the average number of patients treated annually. On November 15, 2018, MIBS physicians used their Gamma Knife to treat the institute's 10,000th patient, a 52-year-old man with an acoustic neuroma (aka, schwannoma), coincidentally the same indication as MIBS's very first Gamma Knife patient in 2009.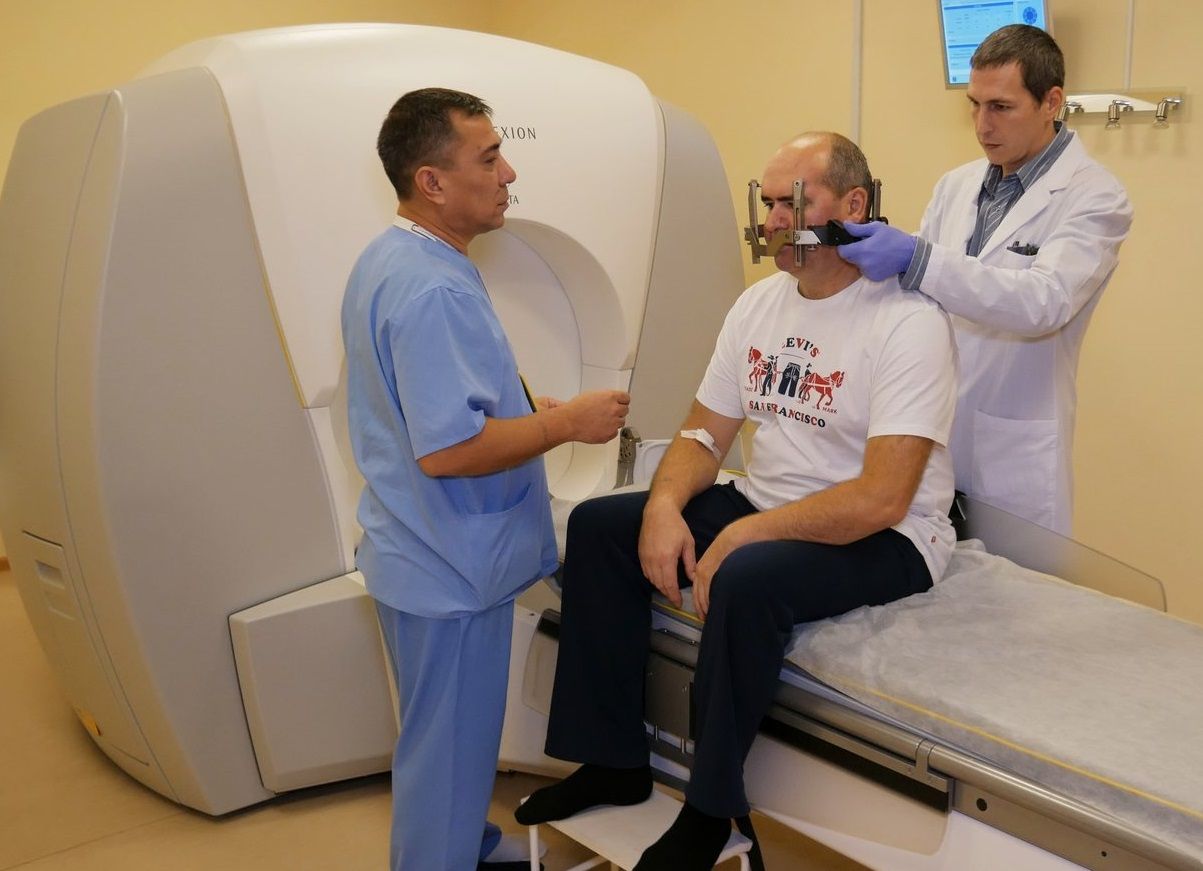 "Having treated 10,000 patients with Gamma Knife is a huge achievement for us, particularly since MIBS also uses other stereotactic radiosurgery modalities, such as CyberKnife and a linear accelerator," Dr. Stolpner says. "But we always use Gamma Knife for cases in which a single treatment fraction is prescribed. It is the best system in the world for one-fraction treatment.
"Gamma Knife is a tool made by a neurosurgeon for neurosurgeons," he adds. "It's the gold standard for treating intracranial cancers and other disorders, and after 50 years of use it's still true." [See sidebar: "Gamma Knife radiosurgery among most well-documented treatments"]
With both MIBS's St. Petersburg and Novosibirsk Gamma Knife facilities running at full capacity in 2019, Dr. Stolpner anticipates reaching the 15,000th patients treated milestone in a much shorter time frame.
"I'm pretty sure we can manage to treat our 15,000th Gamma Knife patient in just three years."
"I'm pretty sure we can manage to treat our 15,000th Gamma Knife patient in just three years," he says.
Gamma Knife radiosurgery among most well-documented treatments
Over several decades of Leksell Gamma Knife clinical use, thousands of physicians have explored the efficacy and versatility of this unique radiosurgery platform, sharing their experiences with the medical community by authoring a massive volume of peer-reviewed papers. The total number of published Leksell Gamma Knife articles exceeds 10,000, in addition to citations in nearly 3,000 peer-reviewed publications as well as countless book chapters.

Through 2017, the number of patients worldwide who have benefited from Gamma Knife radiosurgery stands at about 1.1 million. The major indications are benign and malignant tumors and functional and vascular disorders. In addition, there has been an increase of over 50 percent in the average number of treatments performed per center between 2000 and 2017.

Today, 330 Gamma Knife units in 54 countries combine to treat over 80,000 new patients each year.

Gamma Knife® radiosurgery is a minimally invasive method for treating brain disorders. In single or multiple sessions, it entails the delivery of a potent dose of irradiation to a small and critically located intra-cranial volume through the intact skull. It is preferred for its extreme accuracy, efficiency and outstanding therapeutic response.