Personalized, image-guided brachytherapy is improving treatment accuracy and reducing patient discomfort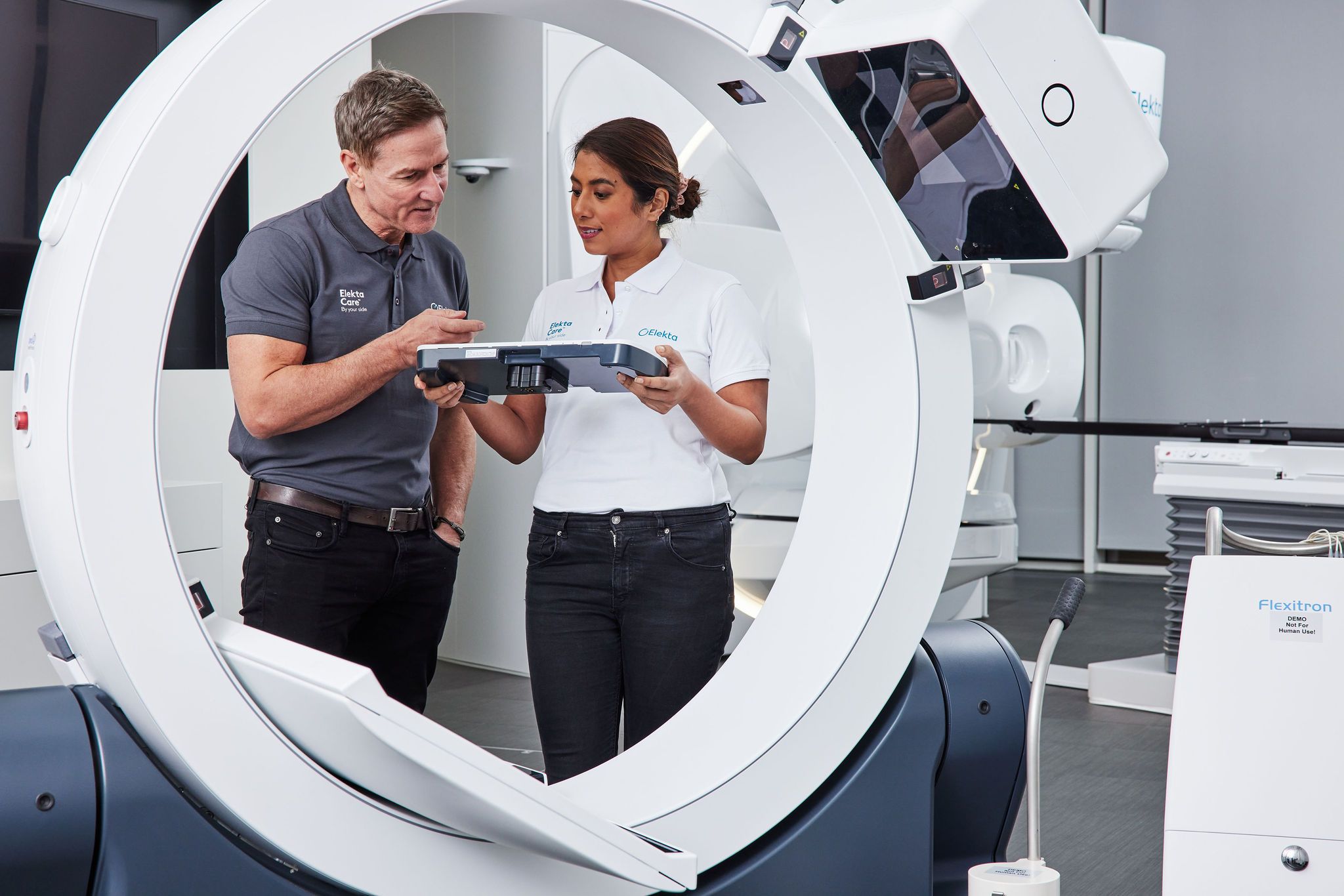 Brachytherapy
State-of-the-art imaging helps a Spanish hospital target tumors more effectively
Imaging equipment used in brachytherapy has changed a lot over the last 15 years. Previously, hospitals relied on 2D X-rays to assess patients and plan treatments. Now they can perform 3D image-guided adaptive brachytherapy (IGABT) using computed tomography (CT), magnetic resonance imaging (MRI), ultrasound imaging (US) and positron emission tomography combined with CT (PET/CT).
"We can now see the target cancer cells and surrounding tissue very clearly."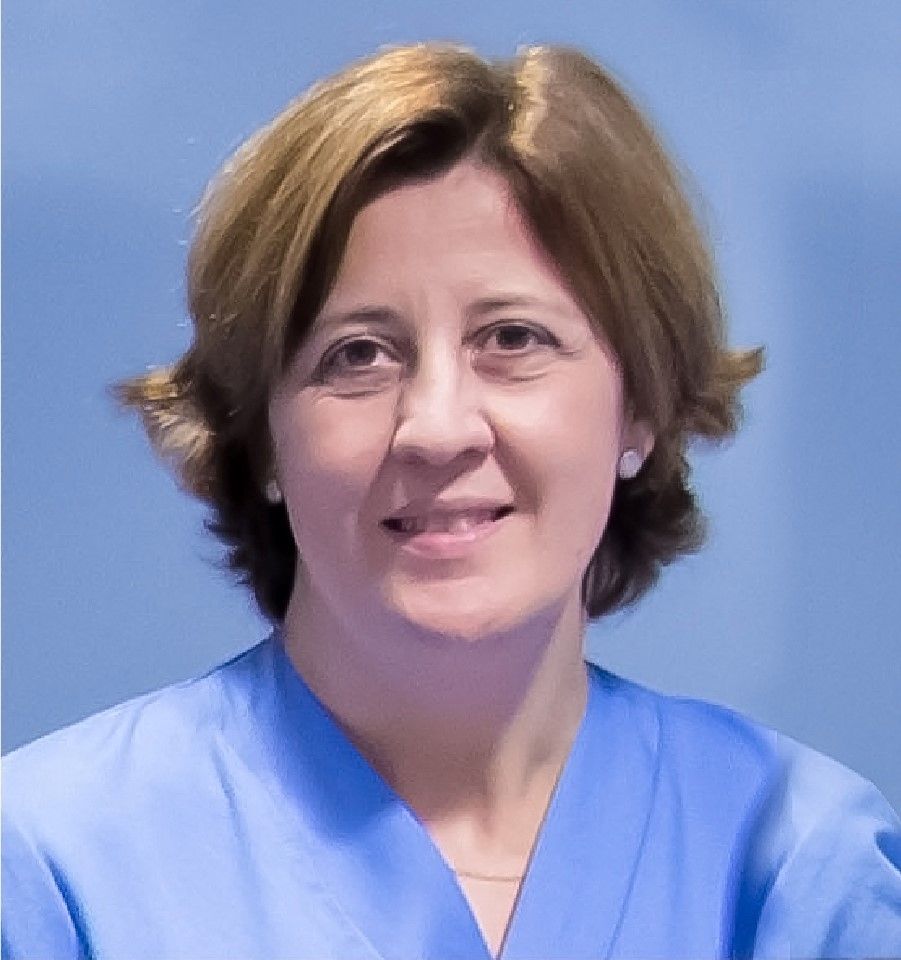 "The improvement in image quality is significant," says Dr. Elena Villafranca, radiation oncologist at Hospital Universitario de Navarra in Pamplona, Spain. "We can now see the target cancer cells and surrounding tissue very clearly, which means we have greater control and accuracy at every stage of a patient's treatment."
The benefits of image-guided brachytherapy
Seeing the exact location of the tumor, and the organs to protect means having the ability to insert the applicators more accurately, pinpoint the treatment, and more effectively save healthy tissue.
Optimized doses
"With 3D images, we can precisely define the areas we're working in," says Dr. Villafranca. "We can see the tumor clearly, plus layers of tissue and any movement." This allows clinicians to tailor volume and doses to the individual, optimizing radiation to kill the cancer cells while minimizing damage to the healthy cells, which improves recovery times and reduces the patient's discomfort.
Accurate placement
Without access to CT in the operating room, it's much harder to check the placement of applicators or seeds. There's no way to know if anything has moved until the patient is taken to another room for imaging.
Using 3D images of the target area, the tumor, and the applicator, teams can decide on placement. "And if anything moves out of place, we can correct the positions in real-time while patients are still under anesthesia," says Dr. Villafranca. "This makes the process much more efficient."
Improved patient experience
Because clinicians can monitor changes in the tumor as treatment progresses, they can adapt and plan the dosage accordingly. This means they're always giving the correct dosage, which helps keep side effects to a minimum.
"With the confidence to use higher doses, you may even be able to reduce the number of treatments," says Dr. Villafranca. Fewer hospital visits and shorter treatment times mean less impact on the patient's quality of life.
Better outcomes
With better images, insight, and accuracy at every step of the workflow, teams can make rapid decisions regarding the patient's treatment. "By improving the quality of the implants, the treatment can be delivered more efficiently – which means you may free up the capacity to see more patients," explains Dr. Villafranca.
Combining types of image-guided brachytherapy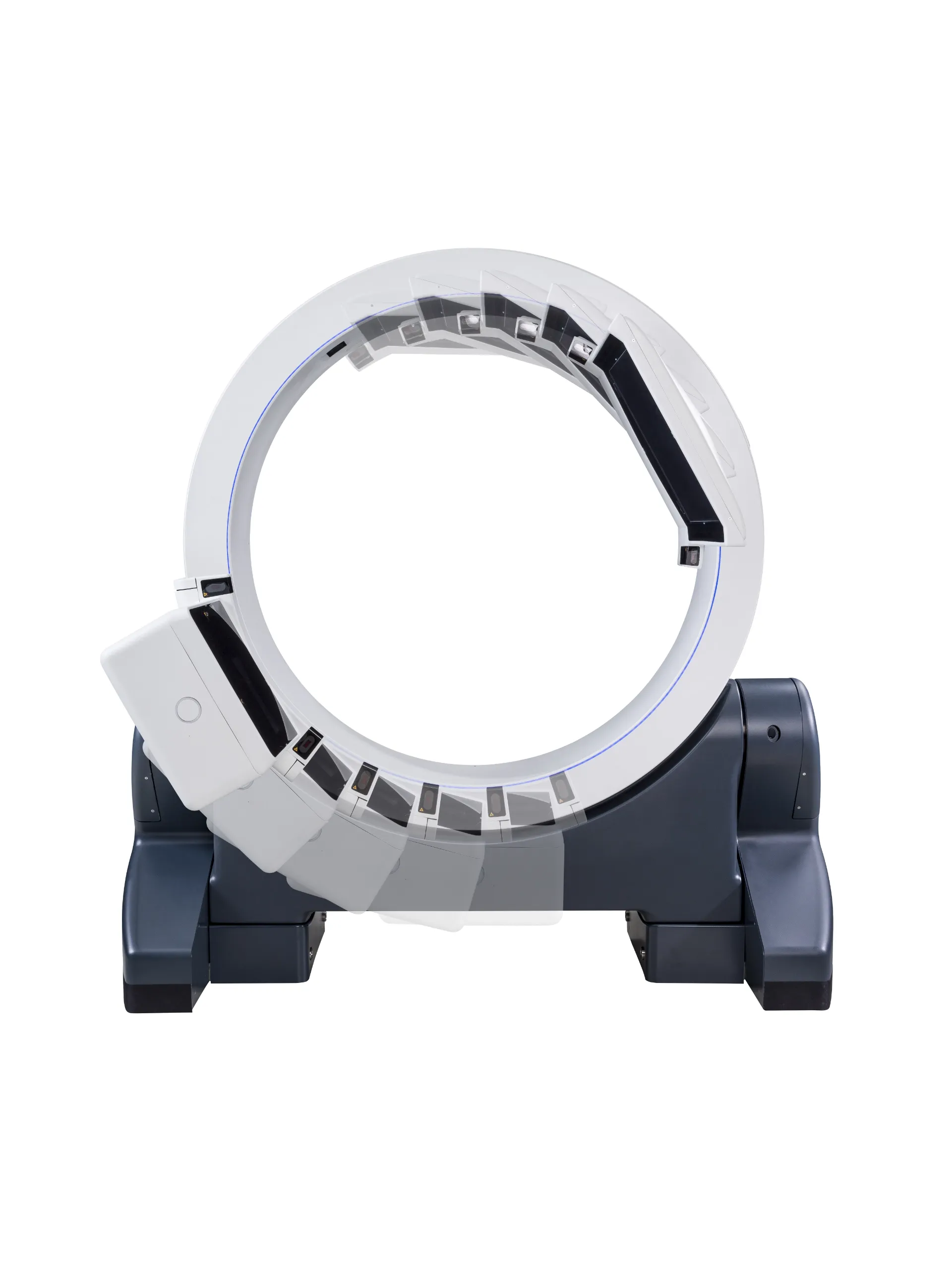 Different cancers need different approaches, but they all need high-quality images to underpin the treatment.
MRI gives great soft-tissue contrast and can cover large sections of the body, but you need to move the patient to get the best images. With ultrasound and CT, you don't have to change the position if you perform the imaging in the operating room when you're guiding and positioning the applicator.
"We often use CT for cervical cancer and breast cancer, but then for prostate cancer, we'll tend to rely on real-time ultrasound," says Dr. Villafranca. "Going forward, I'd like to see an increase in the use of PET/CT imaging too, particularly for planning.
"PET/CT shows how well your body is working, not just what it looks like. It can be used to detect early signs of cancer, see how far it's spread and how it's responding to treatment. So, I'd like to incorporate PET images into planning more often. Also, I think that imaging fusion software must improve regarding deformable fusion and the fusing of different medical images."
The challenges of brachytherapy
There are many people involved in image-guided brachytherapy: physicians, physicists, nurses, and anesthesiologists. So it's important to improve the workflow of the different procedures for different tumors, to aid collaboration and help with the efficiency of the treatment.
If patients are moving between departments, treatment can take a long time and take up a lot of resources. Using a mobile CT scanner in the operating room helps reduce this: teams can scan the patient, make any corrections to the placement of the applicator and start the planning, all in one room.
Improving global access to treatment
In conjunction with Elekta, we're working hard to make sure that everyone who would benefit from brachytherapy treatment can access it, wherever they are in the world.
"Many countries are using image-guided brachytherapy, but I think it's important that we do all we can to increase its use across the world," says Dr. Villafranca. "It takes a highly qualified team of specialists to deliver the treatment, and some hospitals simply don't have the resources to train their staff."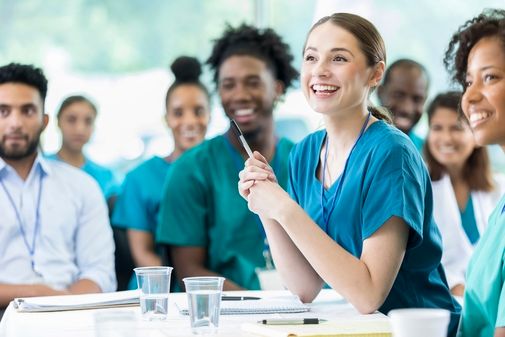 To help with this, the BrachyAcademy has a complete medical education portfolio: workshops, observational visits, and on-site consultancy training to help boost the knowledge of everyone involved.
The other problem is the cost of the products. It's important to have solutions that work for every budget so that effective cancer care can be offered to every patient throughout the world.
Braquiterapia 3D guiada por la Imagen (3D Image-Guided Adaptive Brachytherapy)
Dr. Villafranca is a passionate advocate of brachytherapy, which is why she got involved with this book.
The book updates the indications for the various brachytherapy treatments in all locations throughout the nine chapters: gynecological cancer, breast, prostate and other urological tumors, bronchus, digestive tumors, sarcomas, skin tumors, head and neck tumors and eye tumors.
It includes indications, techniques and recommended applicators, as well as dosage recommendations; it also includes videos and clinical cases. This second edition of the book includes a new chapter on quality control and safety in brachytherapy.
The book has been written by radiotherapy oncologists and physicists from the SEOR and SEFM brachytherapy groups.
This book will update the knowledge of brachytherapy specialists, as well as standardize nomenclature and dose recommendations.
What this means for the future of image-guided brachytherapy
Image-guided brachytherapy is becoming an essential part of treatment for many cancers, in particular cervical, breast, and prostate cancers.
The ability to see clearly what's happening inside the body, in real-time, improves efficiency and accuracy at every stage, from placement to planning to treatment delivery.
"IGABT makes it easier to personalize cancer treatment to the individual."
"Every patient is different," concludes Dr. Villafranca. "IGABT makes it easier to personalize cancer treatment to the individual. It means teams can plan more precisely and deliver treatment safely – which ultimately results in a higher rate of success."
Learn more about Elekta's brachytherapy solutions.
LWBBX230116