Patagonia center joins global radiosurgery community with Elekta solutions
Radiotherapy
South America's Centro de Oncológico Integral adds Elekta Infinity to growing radiotherapy department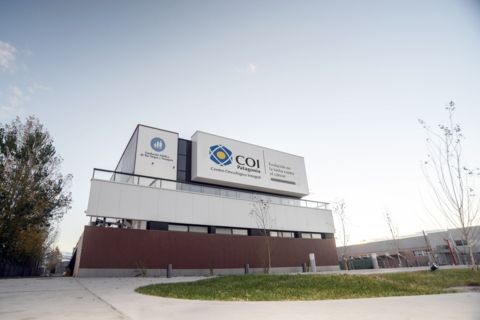 With the establishment of Centro de Oncológico Integral's (COI, Neuquén, Patagonia) stereotactic radiosurgery (SRS) service, Patagonian patients with complex cancers requiring the utmost precision can now avoid a several-hundred-mile trip to Chile or Argentina for their treatment. On January 18, physicians at COI, a member of the Leben Salud Group, used their new Elekta Infinity® linear accelerator to deliver a three-fraction SRS treatment to a 50-year-old woman with a brain metastasis, the therapy "a total success" according to COI Head of Medical Physics, Ricardo Ruggeri, MSc.
"Since we began clinical use with Infinity we have treated 550 patients, using a variety of techniques, including 3D conformal, VMAT, SBRT and SRS – with total body irradiation [TBI] on the horizon," Ruggeri says. "Access to these advanced techniques is now available to all people in Patagonia through private insurance or the public healthcare system."
Patagonia, a rugged region encompassing parts of Argentina and Chile, covers about 300,000 square miles at the base of South America. Home to approximately two million people, many regions of Patagonia have a very low population density. The most common cancers in the region are breast, prostate, lung, cervical, rectal and colon cancers.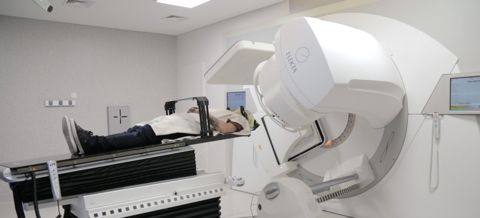 COI, a comprehensive oncology center established in 2017, treats between 600 and 700 patients per month across all oncology disciplines, including the 80 radiation therapy patients each day and 50 new radiotherapy patients each month, totaling 600 radiotherapy patients annually. In 2013, The Fundacion Medica de Rio Negro y Neuquén, a subsidiary of COI and member of the Leben Salud Group, incorporated an Elekta Synergy® Platform equipped with the MLCi2 multileaf collimator (MLC) and iViewGT™ portal imaging. That system has satisfied the requirements for delivering basic radiotherapy to most of the patients, but the center wanted a linear accelerator that would address the more challenging cases.
"We wanted a flexible, multi-functional system that could deliver a wide variety of advanced treatment techniques, such as VMAT, SRS and SBRT."
"We wanted a flexible, multi-functional system that could deliver a wide variety of advanced treatment techniques, such as VMAT, SRS and SBRT, while also providing exceptional precision, accuracy and connectivity," he says. "Elekta Infinity completely satisfied our desire for a multi-functional linac. Moreover, to meet our requirements for the accuracy and speed needed for SRS, SBRT and VMAT, the system is equipped with the Agility™ MLC, which has 160 five-millimeter interdigitating leaves covering the entire 40 X 40 cm field size. The leaf speed of 6.5 centimeters per second and extremely low leaf transmission also were very important. For enhanced precision, Elekta Infinity has X-Ray Volume Imaging software, which would enable us to analyze treatments involving organ movements, such as the lungs. Finally, we would gain exceptional connectivity with the workflow management system, which integrates our MOSAIQ® Oncology Information System and Elekta Infinity from a single workstation."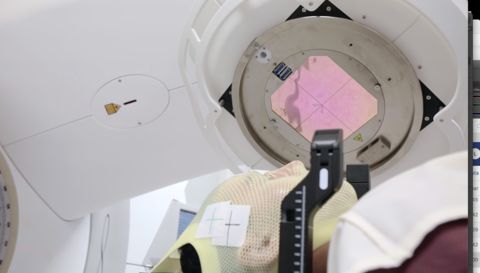 To meet the stringent demands for accuracy in cranial SRS, COI also acquired Elekta's Fraxion™ patient-specific cranial immobilization system. Fraxion™ brings all proven immobilization options into a single solution, enabling immobilization to be tailored to each patient's needs. Similarly, for precision in body SRS patient positioning, COI purchased BodyFIX® patient immobilization, which mitigates the impact of patient motion; the system's dual vacuum technology maximizes repositioning accuracy and intra-treatment patient stability by reducing both involuntary and voluntary patient movement.
"Both Fraxion™ and BodyFIX™ are fundamental to our SRS practice with Infinity," Ruggeri observes. "With them, it's possible to achieve a simple treatment that's easy to implement, safe, non-invasive and economical to buy, the latter being very important in our country. Plus, both systems are completely compatible with PET-CT and MRI."
COI also acquired Elekta's Monaco® treatment planning system for several reasons, he adds.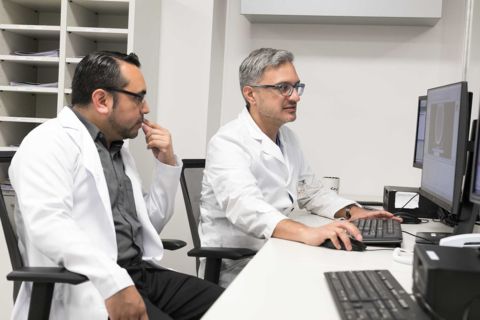 "We chose Monaco not only for the Monte Carlo dose calculation algorithm but also for its high connectivity with external systems like room lasers and deformable image fusion software, which provides automatic rigid registration of multi-modality images," he says. "Monaco also has high connectivity with PET, CT and MRI oncology imaging systems and its concept of template-based planning enables us to achieve an optimized workflow in terms of time and quality."
Elekta support during the Infinity implementation phase in 2018 was crucial, according to Ruggeri.
"Elekta support – before, during and after installation – was fundamental to enable us to go-live in record time."
"Elekta support – before, during and after installation – was fundamental to enable us to go-live in record time," he says. "We managed to implement cutting-edge techniques, such as VMAT, SRS and SBRT in less than eight months after Elekta Infinity installation."
He reiterates that connectivity between all of these complex imaging and acquisition devices was equally important.
"It's vital to regard new these new radiotherapy techniques as completely connected – as if it were a single service – to the image acquisition systems for oncological images, including PET, CT and MRI," Ruggeri notes. "To this end, Elekta has been designing and updating all of its platforms, both for Monaco planning and MOSAIQ record-and-verify, based on connectivity between all systems. A great example that Elekta is on the right path – the idea that oncological images and the treatment system must be completely connected, is the company's Elekta Unity MR-linac, which tightly integrates a linear accelerator with an MRI system."
The interoperability of COI's treatment and image acquisition systems has resulted in an optimized workflow in which treatment start times have been reduced and quality has increased, he adds.
COI's transformation into a world-class comprehensive cancer center for Patagonians continues with the recent delivery of Elekta's Flexitron® brachytherapy afterloading platform, which will begin treating patients in May 2019.