New Vantage frame transforms Gamma Knife radiosurgery experience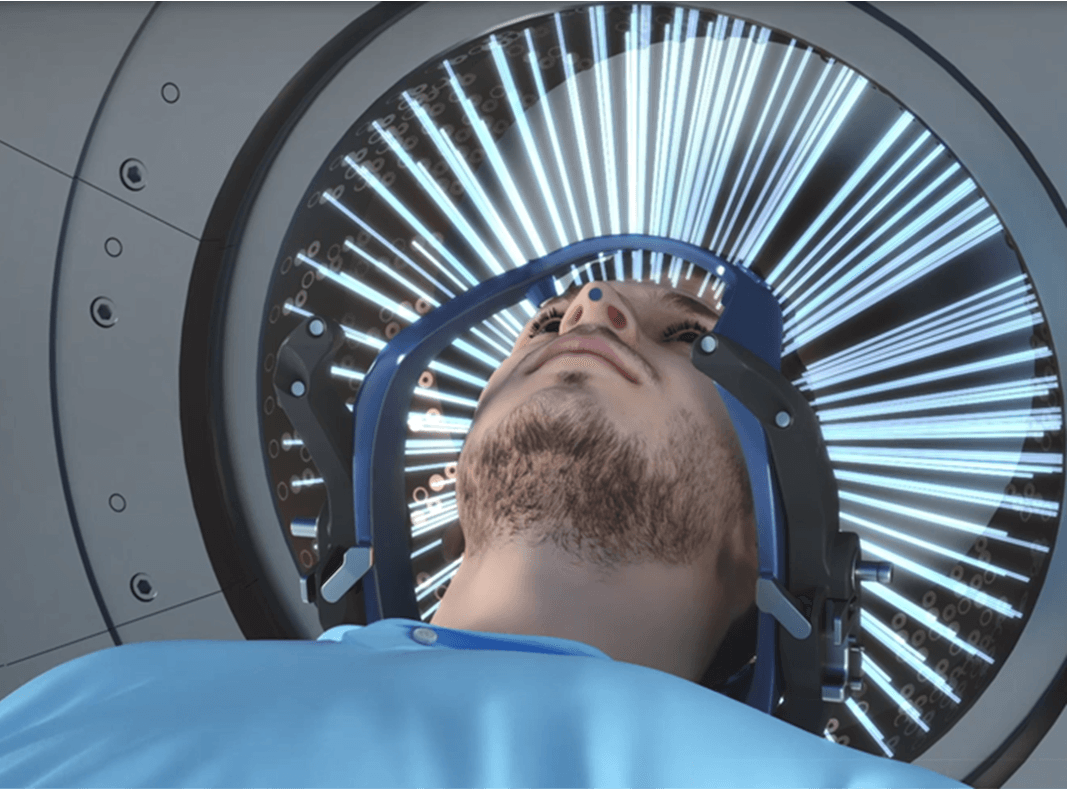 Innovation
Elekta's Leksell Vantage Stereotactic System, adapted for Leksell Gamma Knife Icon and Perfexion, now available for patients and clinicians in the U.S.
Patient immobilization for frame-based Gamma Knife® radiosurgery planning and treatment delivery is taking a leap forward with the introduction of Leksell Vantage™ for Gamma Knife® Radiosurgery. The simple, patient-friendly design and non-metallic composition of the Vantage frame promises not only to significantly increase patient comfort, but also to enhance target visualization and positioning as well as treatment accuracy.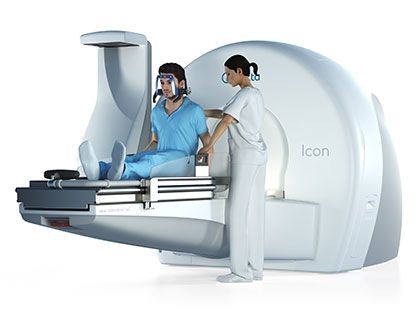 Designed as an alternative to the traditional Leksell Coordinate Frame G (i.e., G frame), Leksell Vantage reduces the number of parts from the G frame's approximately 60 to about 10 components. And, unlike the G frame's metal composition, Vantage is made of non-metallic glass fiber reinforced epoxy. The effect that both of these features should have on Gamma Knife radiosurgery planning and workflow is profound.
"The single-piece architecture of Leksell Vantage not only makes frame assembly much simpler, but it also allows 'open face,' visibility, keeping the patient's airways unobstructed and their facial expressions clearly observable throughout treatment," says Vincent Denot, Elekta Head of Product Management, Neuroscience Solutions. "In addition, the non-metallic materials of the frame itself, and associated CT and MR imaging accessories, minimize issues with radiofrequency [RF] heating in MRI planning scans and image artifacts in both MR and CT planning studies. In MR planning, specifically, this translates into the potential for superior structural information in stereotactic treatment planning images.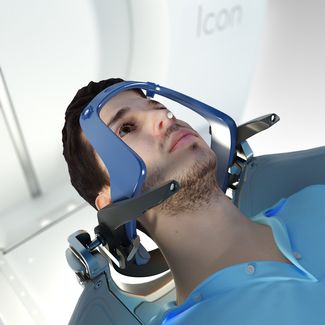 "Because MR images are not subject to distortions created by metallic components, clinicians can exploit rapid MR pulse sequences that utilize advanced, multichannel neuro imaging coils," he adds. "The result is not only faster image acquisition – as much as 50 percent faster for T1-weighted stereotactic images – but also higher signal-to-noise ratio and fewer artifacts around fixation pins, resulting in better image quality in scans of brain structures and vasculature."
In stereotactic CT imaging, the Vantage head frame and polymer fixation pins with aluminum tips further reduce artifacts.
The Vantage frame is fully integrated with Leksell GammaPlan® with the frame design geometry fixed and automatically implemented in the treatment planning system, which provides valuable enhancements to the workflow.
A more streamlined workflow
In addition to easy frame assembly and disassembly, Leksell Vantage for Gamma Knife Radiosurgery offers several additional time- and effort-saving benefits:
Simple, rapid attachment to patient's head and FirmFix™ Ruler to select correct pin length
Pre-sterilized fixation pins are provided – no head frame sterilization needed
No need for manual measurements and entry into Leksell GammaPlan
Fast and reliable docking of Vantage to Icon or Perfexion
High Definition Motion Management during treatment delivery
In April 2021, clinicians at Hôpital de La Timone (Assistance Publique – Hôpitaux de Marseille, France) used Leksell Vantage to treat the first patients in the world.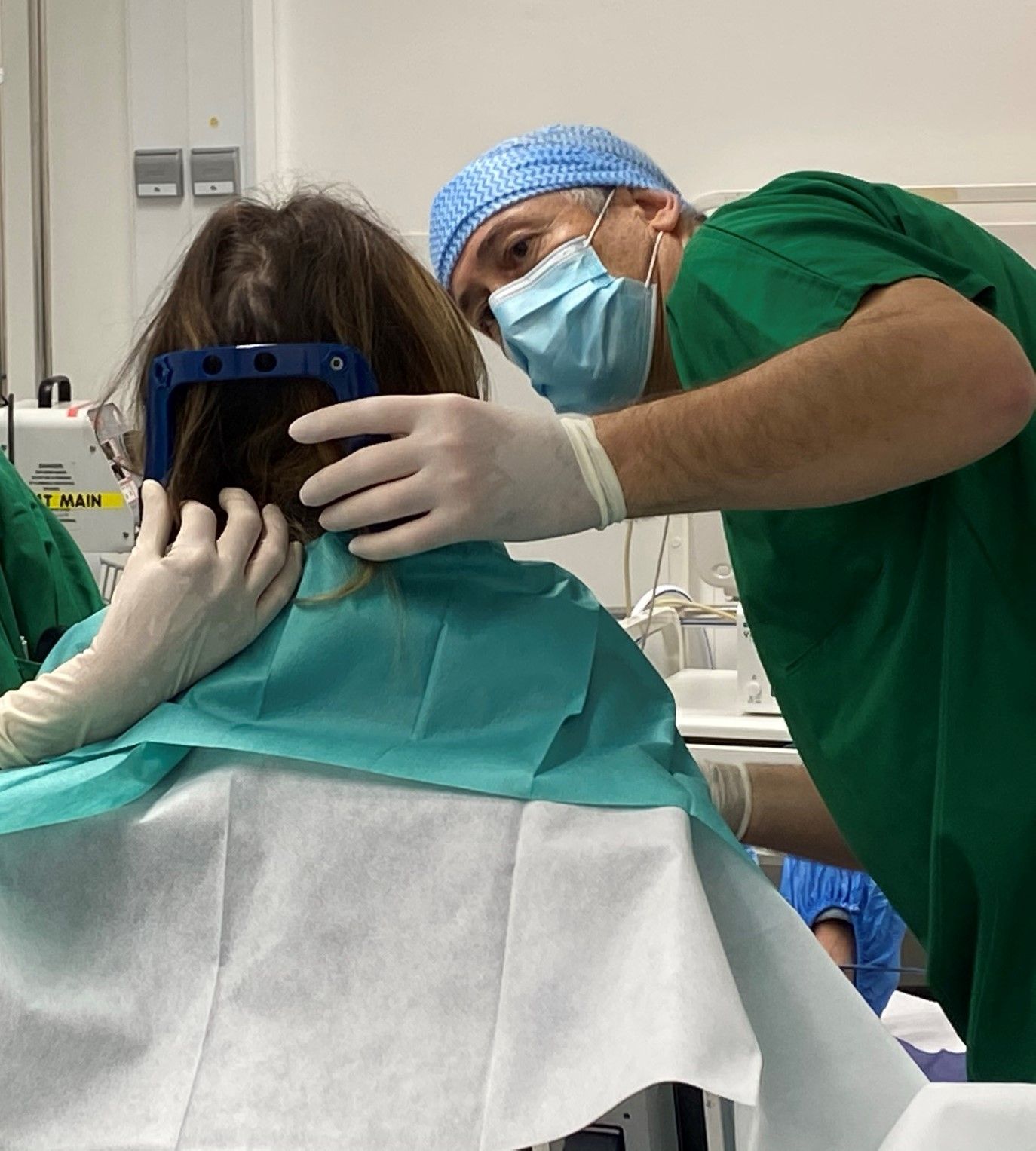 "Leksell Vantage clearly is a step forward in image quality and reduced MRI acquisition time," says Professor Jean Regis, Director Stereotactic, Functional Neurosurgery and Radiosurgery at the hospital. "Vantage introduces fewer artifacts and provides less distortion, which means we can use faster MRI pulse sequences. Also, with better quality images, we can expect improvements in targeting accuracy."
"Leksell Vantage will provide major improvements in image quality and acquisition times, while also enhancing patient comfort," says Misty Brownd, Vice President, Region Americas, Neuroscience Solutions at Elekta. "This solution, together with the Leksell Gamma Knife® Lightning treatment planning optimizer, is making it possible to treat patients faster, in turn making Gamma Knife radiosurgery accessible to greater numbers of patients in the U.S."
*Leksell Vantage™ for Gamma Knife® Radiosurgery is not available in all markets.