MOSAIQ Oncology Analytics unlocks business and clinical insights for academic radiation oncology program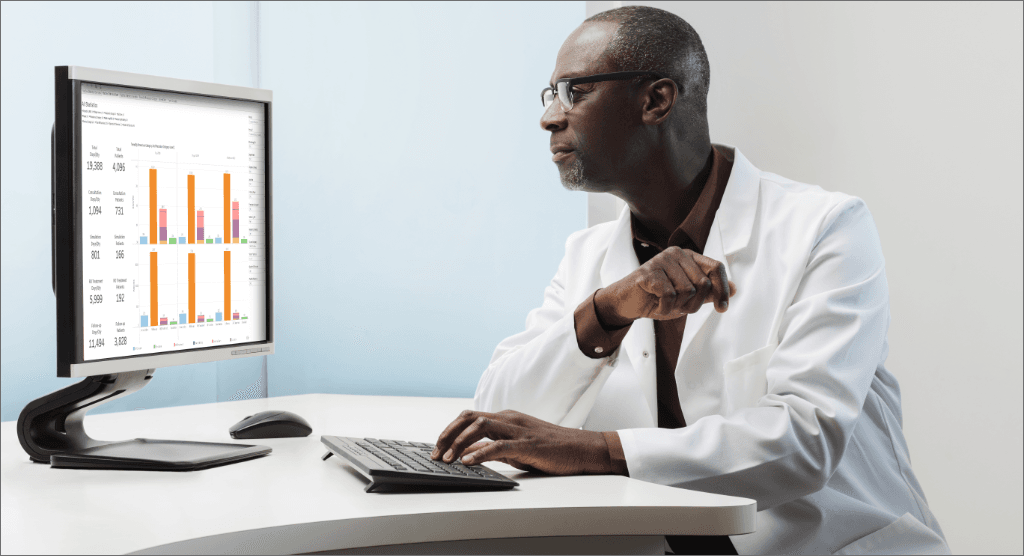 Oncology Informatics
Center improves timeliness, increases referrals with MOA
The rise in value-based care requires cancer centers and practices to do more with less while enhancing quality and value. But without meaningful, actionable data, making informed clinical and business decisions can be a challenge.
That's why an academic medical center located in the Southeast turned to Elekta's MOSAIQ® Oncology Analytics (MOA) to help track, measure and manage how care is delivered.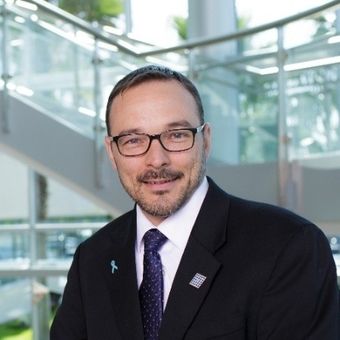 "If you can't measure it, you can't monitor it," says Bradlee Robbert, a director with the facility's radiation oncology center. The center has eight treatment machines treating about 150 patients a day.
Robbert hoped MOA could unlock data in the center's MOSAIQ® oncology information system to gain insight and guide business and clinical decision-making. Like many healthcare organizations, the academic medical center historically had struggled to efficiently collect and analyze data and turn it into meaningful, actionable insights.
"I was being asked more and more to look at big data and find ways to make clinical and operational improvements. Before we implemented MOA, it would take days to get reports because they had to be run and verified. It was a real time-waster," says Robbert.
Preparing for implementation: training and data cleanup
Elekta provided two days of onsite training in the fall of 2018 and has visited the center since then to provide additional training. Trainers guided users on how to use Elekta's pre-populated operational and clinical quality management dashboards. They took the time to understand the radiation oncology center's unique workflows and processes and help the team develop custom interactive dashboards and reports.
"Our Elekta specialists asked a lot of questions to understand our clinical and operational goals," says Robbert. "Working with the same person was really helpful in creating custom reports that met our needs."
Robbert adds that the Elekta team worked to mold MOA to the center's existing processes and workflows so that it wasn't too cumbersome to implement. "It was a really great training experience," he added.
As the radiation oncology center prepared to implement MOA, Robbert and his team identified discrepancies in their MOSAIQ data entry processes that needed to be remedied in order to fully benefit from MOA.
"Departments weren't entering data consistently in a mineable way. Sometimes formatting was inconsistent or data was put in different locations," adds Robbert. That meant inconsistencies in the data that was being presented to our leadership.
In order to reap the full benefit of MOA, the organization's first priority was to clean and validate the data for the areas it was most interested in monitoring, including patient demographics and referral sources.
While the data clean-up endeavor was a significant undertaking, it was also a valuable learning experience. The team has a deeper understanding of data entry and analysis. They now use data fields in MOSAIQ that they hadn't used before for more accurate and complete data entry.
"Our big takeaway from the clean-up effort was 'garbage in, garbage out,'" says Robbert.
"Automated data extraction from MOSAIQ and other sources is one of the great features of MOA. Now I know I can get the data quickly and feel confident that it's correct. MOA gives us a one-stop shop for data analytics."
Uncovering referral patterns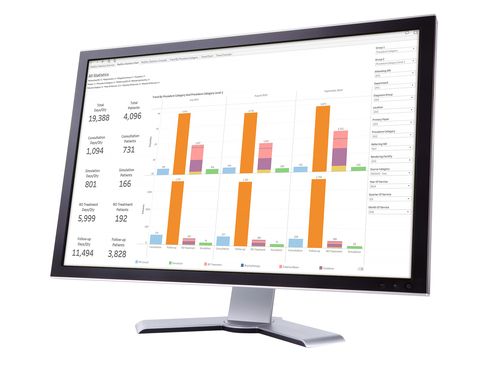 The data clean-up work yielded rapid results. Early in the clean-up process, the team discovered they were missing about 20 percent of the referring provider data for 2018. Once the information was cleaned up and entered, the number shrank to less than 1 percent. Having complete and accurate referring provider data has facilitated better-referring provider outreach.
"MOA makes it quick and easy to find information on referral sources, enabling us to engage our referring providers in a meaningful way," says Robbert. He adds that the clinic has seen up to a 300 percent increase in referrals from some physicians and a 10 percent increase in total referrals between 2018 and 2019.
Understanding patient demographics
Understanding where patients were coming from and tagging patients to a specific machine was also a cumbersome process prior to implementing MOA. Previously, the team had to manually select more than 140 zip codes out of more than 1,000 in MOSAIQ. Correlating patients to specific treatment machines required running a separate report. This process often took a couple of days and, once done, they weren't confident in the data's accuracy.
Robbert also discovered that MOA captures county information through zip code data. Users can select counties in the radiation oncology center's primary service area and examine the data through that lens.
"MOA enables us to quickly see where patients are coming from. What used to take a couple of days now takes less than an hour. It's been a huge timesaver for me," says Robbert.
Improving timeliness to consult
The center also sought to answer questions about timeliness from referral to consultation. "We all like to think we're timely in this business. We process patients quickly and move them through our system quickly. But when we sat down with some of our referral sources, we received feedback that we didn't get patients in for consultations very quickly. It was a surprise to hear," says Robbert.
With that feedback, the team sat down in July 2019 and looked at time to consult data for June. The data from MOA revealed opportunities for improvement.
"There wasn't a large volume of consults, but it took a long time to get in," says Robbert. After the team made some scheduling changes and added additional time slots for consultations, the organization saw a 30 percent decrease in the number of days from referral to consult from July 2019 to January 2020.
Because the timeliness improved, the organization was able to schedule more consultations. Over the same time period, the number of new patient consultations increased by 6.5 percent.
"No one thinks it's acceptable to tell a patient who has just been diagnosed with cancer, 'OK, we'll see you in a month.' That's not what patients want to hear," comments Robbert. "Looking at the timeliness data has been a very eye-opening experience for our organization. It has helped us change the culture on getting referrals in more quickly."
Tracking insurance authorizations
Delays in treatment authorization represent a significant barrier to cancer care. The radiation oncology center sought to better understand who received insurance authorizations and denials for payers and diseases sites as well as to evaluate patterns for the length of time for authorization.
The team also wanted to better understand denial trends: if the patient was denied, did they move forward with an appeal, or were they treated with a different technology? If the patient wasn't treated, was it a physician decision or a patient choice?
Prior to MOA, gathering authorization data was a cumbersome and time-consuming process. The data needed to be exported from Crystal Reports, manipulated and analyzed.
MOA has enabled fast access to authorization data in very mineable ways. The application uncovered inadvertent bottlenecks on the radiation oncology center's end, such as failing to provide information that a payer needs to approve treatment. "MOA has enabled us to see authorization trends and make improvements to our processes."
Planning for the future
Robbert and his team have seen firsthand the power of MOA to help guide decision-making and plan to expand use of the business and clinical intelligence application in the future. While the organization continues to work on improving timeliness from referral to consult, it also plans to use MOA to focus on timeliness from consult to treatment.
The radiation oncology center also intends to leverage MOA to manage and measure resource utilization. Specifically, it plans to measure nurse activity by appointment. It hopes to answer several questions, including how nurses are allocating their time and whether some of their responsibilities can be offloaded to medical assistants.
"As we know, nurses are very busy and often doing activities that are not reimbursable. MOA can help us analyze this activity data and determine where we need to have resources to support nurses," says Robbert.
The organization is now on its third version of MOA. Robbert appreciates the new features that are continually being added to MOA based on user feedback. He also enjoys the ability to access the cloud-hosted tool from anywhere.
"MOSAIQ Oncology Analytics is helping us to better understand our organization and elevate the patient experience," comments Robbert. "And that's really the number one goal. Are we providing the best possible experience for our patients?"
Click here to learn more about MOSAIQ Oncology Analytics.