Learning experience transforms interns into employees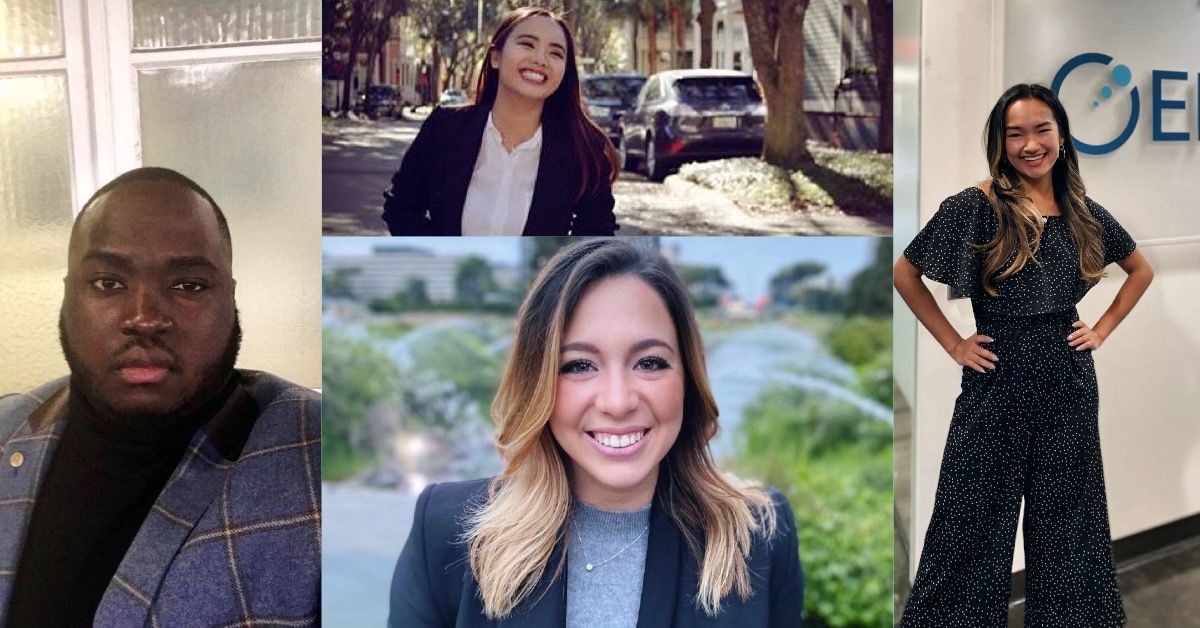 Culture
Four young professionals talk about their journey at Elekta
In preparation to enter the workforce, many undergraduates and post-graduates serve internships at companies to gain experience in their chosen field of study. Here, Elekta's Ginevra Ciavardini, Tracy Lin, Tawanda Masango and Victoria Trieu speak to their individual journeys as young professionals at Elekta.
Ginevra willing to go the extra mile
Business Administration and Communication student Ginevra Ciavardini reached out to Elekta in 2019 to inquire about an internship, a third-year requirement at her university. Elekta hired her for a six-month stint to assist in Employer Branding at Elekta's corporate headquarters in Stockholm.
"Elekta wanted to demonstrate they were going in the right direction – to do their best to make sure their employees were happy."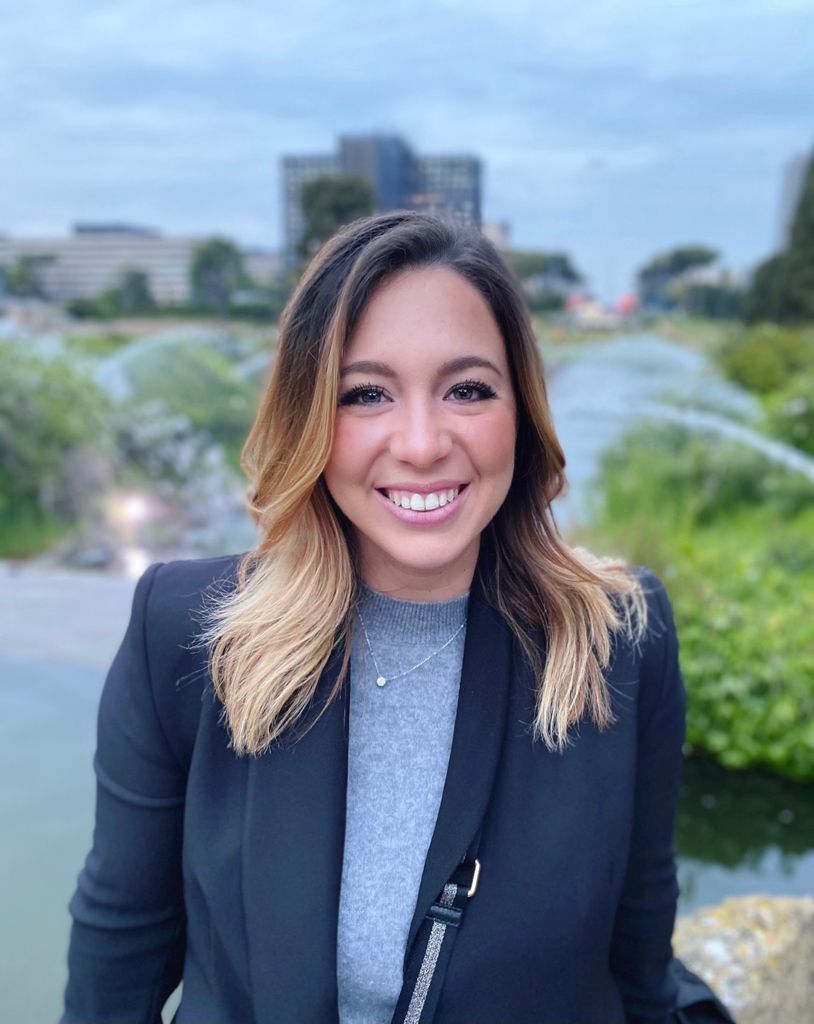 "Employer Branding explores how Elekta is seen from inside and outside the company," she says. "I did external research online on social media and through ResearchGate. Internally, I did a lot of interviews with people at various levels to gauge their feelings about their company. Elekta wanted to demonstrate they were going in the right direction – to do their best to make sure their employees were happy. The result was a huge, detailed file that I think was really useful."
After this first successful internship, Elekta, in 2020, hired Ginevra once again for a Netherlands-based seven-month internship focused on improving the relevance and effectiveness of the Elekta Care portal.
Her internship performance solidified Ginevra's reputation at Elekta, so Else Meijer, VP Global Services & Lifecycle Marketing, hired her in March 2021 for a short-term employee contract as a Marketing Specialist in Meijer's business unit in Stockholm. Her contract has since been extended.
"The Elekta internships were a whirlwind for me in terms of personal growth and satisfaction," Ginevra says." Once you're inside Elekta, you can see that there is so much you can do – product marketing, HR, development, it's an enormous portfolio of opportunities."
"Through her two internships at Elekta, Ginevra has developed an expansive view of Elekta's way of working," Meijer says. "That, in combination with her eagerness to learn, her energy and open communication style made her a perfect fit for a marketing specialist role in Service Marketing. When Ginevra became an employee, she had a head start with a pre-established internal network and knowledge about Elekta's systems. It is great for the team to have someone from her generation offer fresh perspectives. She also is passionate about her job and always willing to go the extra mile for the company."
Tracy pushed outside her comfort zone
Recent University of Florida graduate Tracy Lin's interest in health communications led her in 2020 to apply for an Elekta internship in Global Product Marketing for the Oncology Informatics Business Line.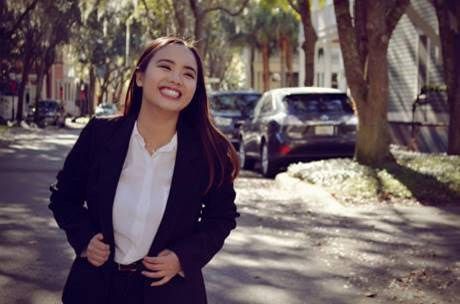 "I worked on establishing sales enablement toolkits, such as fleshing out sales materials, including customer presentations, product demonstrations and other collateral pieces," she says. "To do so, I often collaborated with product management, sales, regional and global cross-functional teams. I participated in repositioning exercises for products, such as MOSAIQ® Oncology Analytics and to produce comprehensive messaging to market the entire portfolio."
Tracy admits she had no prior experience in Product Marketing or oncology, so the work was challenging for her to learn and adapt.
"This internship truly pushed me outside of my comfort zone, but I have learned so much in return within a short period of time."
"Despite this, my manager, the management team and my Elekta colleagues helped me understand the concept and provided mentorship throughout the program," she says. "This internship truly pushed me outside of my comfort zone, but I have learned so much in return within a short period of time. I enjoyed working with the people on my team – they made it easy to ask for help and were always encouraging me during the process. After my internship ended, Elekta offered me an opportunity to continue working with Product Marketing in the Oncology Informatics Business Line."
Tracy's current responsibilities are essentially an expansion of what she completed as an intern.
"I also now work with agencies to deliver media campaigns, market relaunches and capturing customer proof points for areas such as MOSAIQ® SmartClinic and our new Digital Transformation program," Tracy notes. "I've always felt inspired by Elekta's mission to create better access to cancer care. For me, it's very personal as I lost my grandfather to gastric cancer due to a lack of access to treatment for his disease. I'm glad to see Elekta proactively working to improve global conditions."
"The Informatics Business Line's Product Marketing team has a strong culture of trialing new ideas, taking the learnings, and honing our approaches," says Tracy's manager, Nancy Wu, Elekta's Director of Product Marketing, Oncology Informatics. "We require natural builders and solution seekers onboard to boost Elekta's vision of making Informatics innovations accessible globally. Tracy shows a strong focus on how we can best support our customers, stakeholders, and teammates. This is a great skillset to mesh with the team's variety of working styles and unique perspectives."
Tawanda well positioned to continue to drive valuable insights
After earning a degree in economics from Coventry University in 2017, and a Master's degree in economic policy and international trade in 2018, Tawanda Masango spent 10 months looking for full-time employment. In September 2019, his impressive educational background persuaded Elekta to hire him for an internship with the Marketing and Customer Intelligence team.
"For the first three months I was learning a lot about the company while collecting and analysing data for the Market & Competitor Intelligence team led by Valerie Howe," Tawanda says. "But as early as the second week I was allowed to participate in major meetings. I also posted radiotherapy news on a news aggregation platform. It gave me the opportunity to really understand radiotherapy products and competitors."
"For several months, I worked for the Asia-Pacific team for whom I built an installed base overview application that can catalogue the different products and smaller parts we have in various regions," he says. "I also created dashboards to track website traffic for the marketing team."
In August 2021, Elekta offered him a full-time position as Marketing Data Analyst.
"I collect data for our marketing webinars, then import the data and create dashboards," Tawanda notes. "I also work with the global team to provide them Qlik Sense® dashboards that monitor our installed base. For example, the team can check how many Versa HD™ systems are installed globally and their locations, in addition to small parts."
"For new recruits, I would tell them if they want a place to start, Elekta is ideal for them because the company will give you the time and training you need."
The distinction between serving as an intern and working as a full-time employee is subtle, he says.
"From the first day I began working as an intern I felt welcomed, and when you start working you don't really feel like you're an intern," Tawanda recalls. "For new recruits, I would tell them if they want a place to start, Elekta is ideal for them because the company will give you the time and training you need. If you make mistakes you're not punished. They give you time to develop, to get comfortable so you can produce your best work."
"Tawanda joined us as an Intern two years ago in the hugely important area of data," says Juan Ramlill, Elekta's Director of Global Digital Marketing. "Initially within the Marketing Intelligence team, he has subsequently brought his understanding to Digital Marketing. The experience Tawanda has gained as an intern relating to our systems, processes and how to access the data, means he's really well-positioned to continue driving valuable business-changing insights."
Victoria proves to be a natural storyteller
In 2020, after graduating from the University of Florida with a marketing degree focusing on Retail and Communication studies, Victoria Trieu began searching for an internship in the digital space.
"I had a strong knowledge and interest in social media and the creative space," Victoria says. "In the beginning, it was difficult finding internships during the Covid-19 peak due to a surplus of job seekers and hiring pauses because of the pandemic."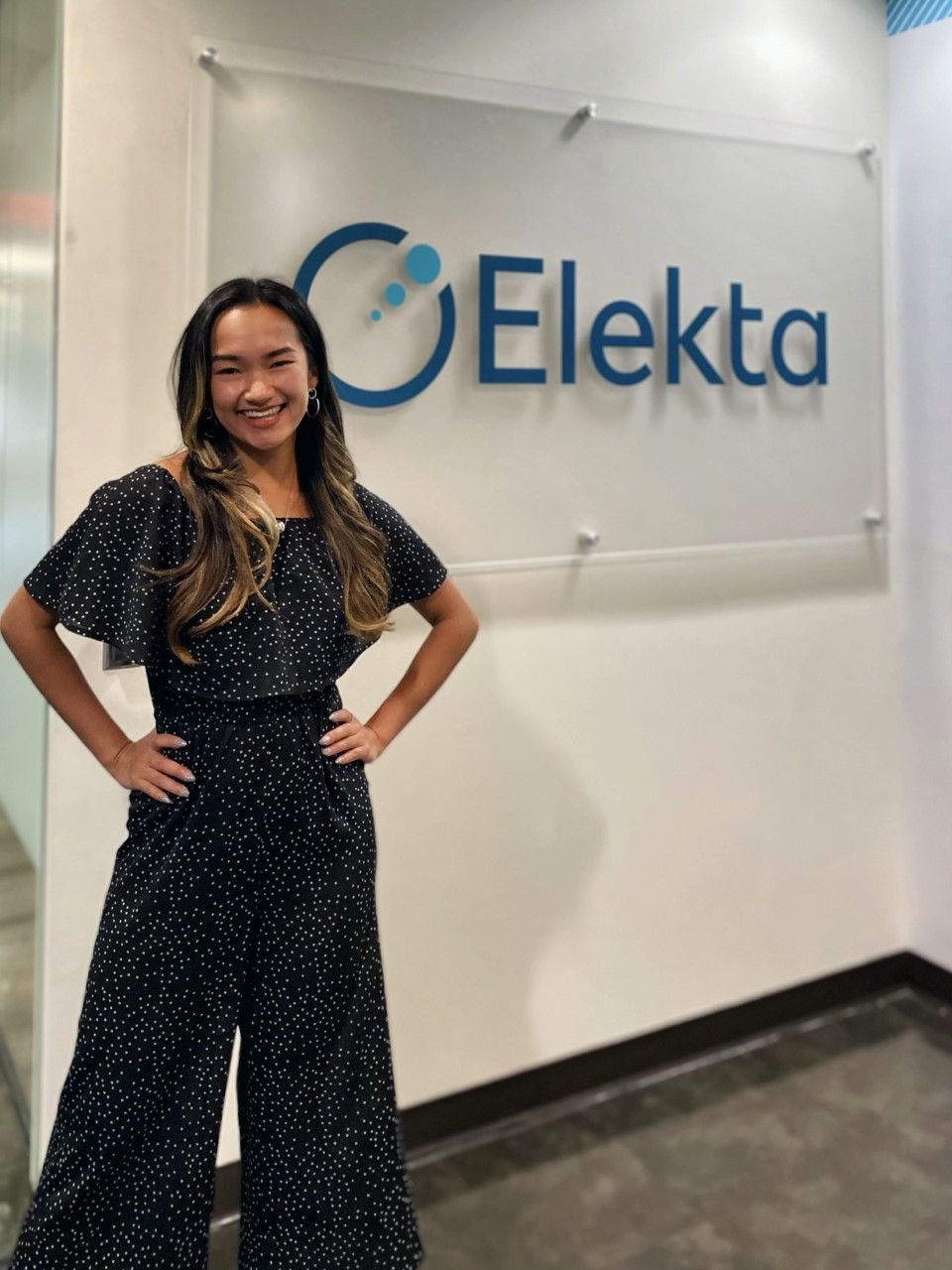 Fortunately, she connected with Elekta's Tabitha Basuseto, Internal Communications Specialist, who told Victoria about an open Social Media & Digital internship position.
"At first I was hesitant because I had no prior experience in medical technology, but after my interview, I was immediately drawn to the openness of my interviewers and their encouragement for creativity and innovation for this position," she says. "It was an easy decision to accept the offer."
In her internship, Victoria bridged the Global Marketing Communications and Corporate Communications teams. She focused on leveraging Elekta's brand equity in the digital space through employee advocacy and storytelling.
"My daily tasks involved researching healthcare trends, what the hot digital topics were at the time and reflecting that in Elekta's social channels," Victoria says. "There were many opportunities to engage with different business lines and teams to creatively develop our social media strategy."
At the end of her internship in June 2021, Elekta offered her an employee position as Media Relations Coordinator.
"It was an easy decision to accept the offer."
"In this role, I continue to transform the way healthcare professionals communicate in the digital space and search for meaningful stories to share in multiple media," she says. "I'm getting more exposure in journalism and media by working with agencies to create these stories and listening to what our audiences are saying day-to-day on social media.
"One of the great things about Victoria is that she was really transparent about her strengths and passions and we used those to benefit the company, rather than working off of a traditional corporate job description," observes her manager, Raven Canzeri, Global Director of Media Relations. "I enjoy being able to introduce Victoria to colleagues from around the world and give her the chance to provide fresh ideas on the way we were doing things."
Learn more about why Elekta is an inspiring place to grow.
LADNPS211123