Hue Central Hospital leads Vietnam's push for RT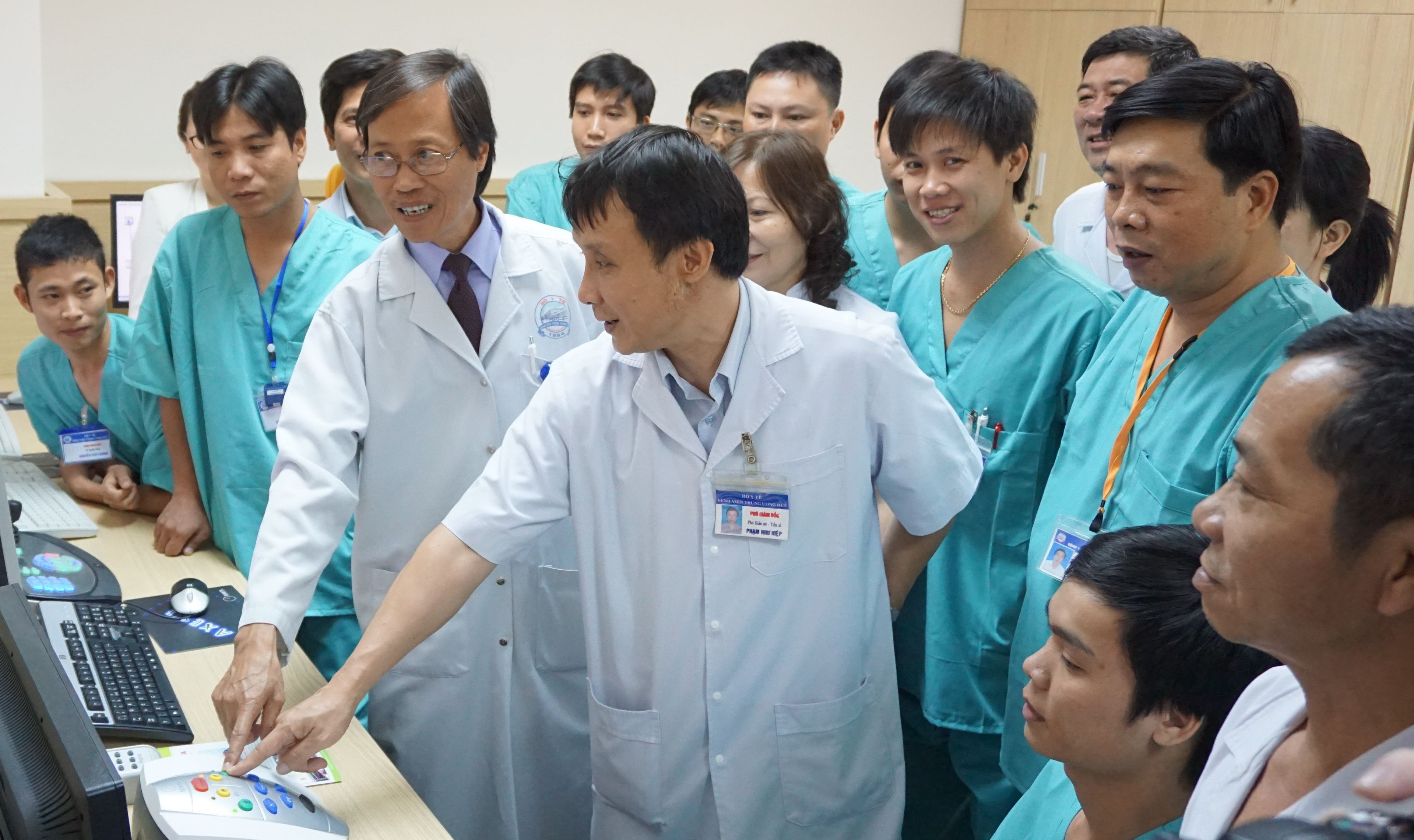 Radiotherapy
Medical center spearheads world-class patient care
The city of Hue (pop. 345,000) in central Vietnam barely makes the list of the 10 most populous cities in Vietnam – tiny in comparison to Ho Chi Minh City, Hanoi and Haiphong – but its main hospital, Hue Central Hospital (HCH), one of Vietnam's largest hospitals, has emerged as a leader in radiotherapy.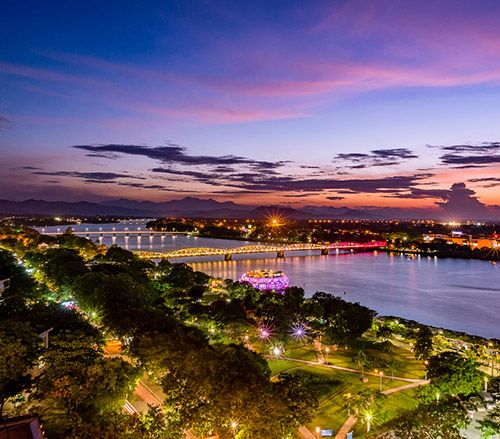 It was 22 years ago that Hue Central Hospital established its Oncology Center, a 30-bed facility equipped with a cobalt-60 treatment machine from the Czech Republic. While clinics in some larger Vietnamese cities still use cobalt-60 teletherapy, HCH made an investment in Elekta linear accelerators over time, ushering in the most advanced radiotherapy techniques available.
"In 1995, we started treating about 30 patients per day with 2D techniques," says Prof. Pham Nhu Hiep, MD, PhD, Hospital Director. "We didn't have the luxury of modern treatment planning – just depth dose calculations –nor did we have imaging verification or standard immobilization devices. It was also impossible to control imaging during radiation and the maximum depth dose is quite shallow – only 0.5 cm – so that we couldn't implement good quality radiotherapy, even with 3D planning."
Still, for years, inhabitants of central Vietnam, a region of about 20 million people, relied on HCH – and another central Vietnam site in Danang that also operated a cobalt-60 machine – to provide radiotherapy services. Consequently, over the next decade-and-a-half, HCH's daily treatment volume surged to between 60 and 80 patients per day. Concerned that they were overloading the cobalt system while also providing a dated treatment standard, hospital officials determined to replace their system with a linear accelerator.
Ushering in a new digital era
"The Ministry of Health used a public-private partnership arrangement to acquire, in 2010, one of Elekta's first digital systems, Precise™ Treatment System," Prof. Hiep explains. "A private company was responsible for installing and maintaining the system and the hospital team was responsible for system operation, a 60 percent/40 percent income sharing agreement during the first five years, then 50/50 afterward."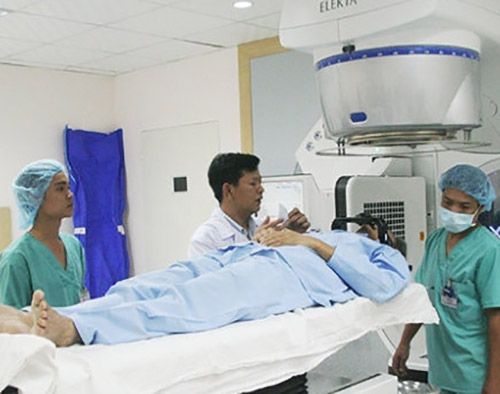 Elekta's first fully digital accelerator offered the speed, accuracy and resolution needed for advanced applications such as IMRT.
"With the new system, we were able to use 3D techniques," says Phan Canh Duy, MD, radiation oncologist. "Treatments were more accurate and it was easy to optimize the dose in the treatment planning system for delivering the maximum dose to the tumor while sparing critical organs. It also afforded electron beams, enabling us to deliver treatments for superficial tumors, to boost for breast cancer and lymph nodes in head-and-neck cancer."
To cope with the ever-present backlog of patients needing radiotherapy in the period 2010-2015, Hue Central Hospital put its digital system on a high duty cycle, comprising three shifts from 6:00 am to 9:00 pm, enabling doctors to treat up to 120 patients per day on the single system.
Patients see results as technology advances
"In 2010, we had an extremely valuable opportunity to reinforce our radiotherapy capabilities," Prof. Hiep recalls. "For a second linear accelerator, we consulted with Austria's VAMED Engineering GmbH, a global healthcare facilities provider, through which we met with staff at AKH Vienna [Vienna General Hospital]. They operated an Elekta Axesse™ system and Monaco® treatment planning; the visit convinced us to acquire these two solutions."
This addition to the medical center's armamentarium put it at the forefront of radiotherapy in Vietnam, promising maximum precision in patient positioning and treatment delivery for SBRT and hypofractionated treatments throughout the body. The system provides 3D image guided localization at the time of treatment, ultra-conformal beam shaping, an advanced patient positioning system (HexaPOD evo-RT), non-invasive patient immobilization and, via Monaco®, sophisticated treatment planning.
"Our system is truly optimized for treatments that require extreme precision," Dr. Duy says. "Conformal beam shaping is enhanced with a high definition MLC and the HexaPOD 6D robotic couch, provides 6 degrees of positioning freedom. The integrated XVI CBCT imaging technology helps us localize the target very efficiently and accurately. VMAT, SRS and SBRT are all now routine techniques at HCH. And HCH is the only hospital in the country equipped to deliver high quality pediatric radiotherapy and IGRT."
He adds that VMAT is used regularly for brain tumors, and malignancies in the head-and-neck, thorax and pelvis. SRS is implemented for a variety of benign diseases, such as AVMs, cavernomas, meningiomas, acoustic schwannomas, pituitary adenomas and trigeminal neuralgia, as well as small malignant tumors (primaries and mets).
"We deliver SBRT for tumors in the lung, liver and vertebrae, in addition to recurrent nasopharyngeal cancer," Dr. Duy notes.
Monaco treatment planning system has been a welcome addition to the department as well, adds Pham Nguyen Tuong, MD, PhD, vice director of the Oncology Center and head of the radiotherapy department. "We can import images directly into MOSAIQ® and fuse images from CT, MRI and PET," he says. "Monaco also has special cost functions to facilitate easy and rapid optimization and it's indispensable for IMRT, VMAT and DMLC."
HCH uses its system to treat about 30 patients each day who require advanced therapy using VMAT, SRS or SBRT delivery. The medical center treats about 1,000 patients each year using radiotherapy with 3D and advanced techniques.
Pre-clinical and ongoing training is key
At new technologies are deployed at HCH, the radiation therapy staff undergoes intensive training courses either onsite or at Elekta customer sites in Austria, Singapore and Thailand.
"The staff learned more about advanced radiotherapy techniques, such as volume contouring, planning and equipment operation," Prof. Hiep says. "Onsite training was completed for radiation oncologists, medical physicists, the dosimetrist and radiation technicians. Radiation oncologists and medical physicists from HVO/ASCO [USA, Canada, Australia, France, Japan, Hong Kong, Singapore] come to HCH every year to provide further instruction. This comprehensive training has really been invaluable in learning to fully exploit the potential of our Elekta solutions. HCH also provides and shares clinical training courses on advanced radiotherapy for medical staff at other hospitals in Vietnam."
With 150,000 new cancer cases diagnosed each year in Vietnam, HCH's technological evolution could not have come sooner, according to Prof. Hiep.
"We are very proud and delighted that HCH has achieved this status as a pioneering radiotherapy clinic in Vietnam, he says. "Acquiring Elekta's advanced solutions and getting HCH staff up to speed and expert users of this technology are going to benefit not just the people of central Vietnam, but also people from countries like Laos and Cambodia. It's very meaningful that they can have high quality RT treatment at a reasonable price, and especially treatment that doesn't require them to travel abroad to receive."