French center boosts stereotactic radiotherapy capacity with Versa HD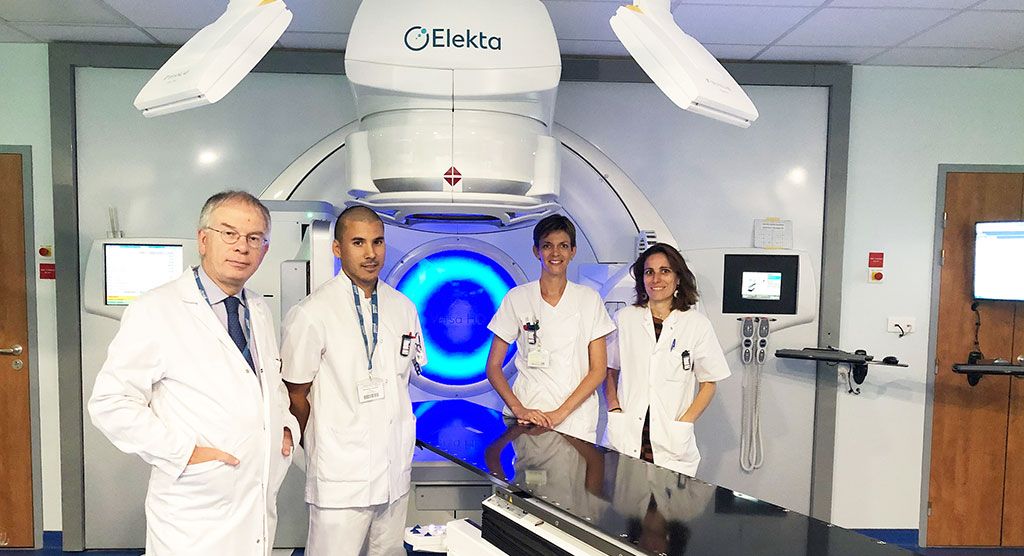 Radiotherapy
The Léon Bérard Cancer Center also site of Elekta's 1,000th HexaPOD evo RT system for ultra-precise patient positioning
With eight radiation therapy systems in operation, the Léon Bérard Cancer Center (Lyon, France) treats between 250 and 300 patients each day, up to 25 percent of these patients receiving intra- or extracranial stereotactic radiation therapy (SRT), a form of radiotherapy requiring high precision. The center acquired its first Elekta's Versa HD™ linac with the HexaPOD™ evo RT robotic positioning system in 2016 to better accommodate the growing volume of patients who could benefit from SRT.
In the three years of clinical use, the ability of Versa HD and HexaPOD to deliver high-dose, ultra-precise radiation for SRT cases convinced Léon Bérard Cancer Center clinicians to acquire their second Versa HD-HexaPOD combination.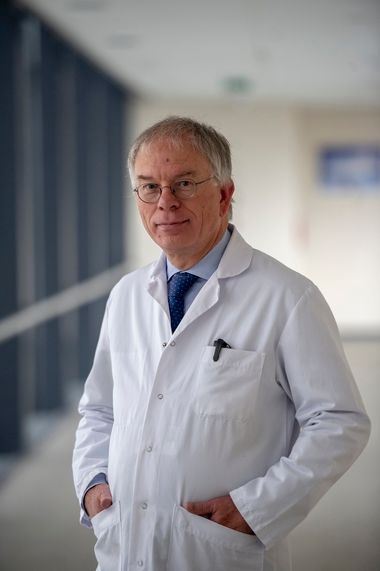 "The Versa HD and HexaPOD systems have all the features we need to confidently deliver intra- and extracranial SRT," says Vincent Gregoire, MD, PhD, Chief of the Department of Radiotherapy at the Léon Bérard Cancer Center, among France's top three cancer centers. "Versa HD provides high-definition, ultra-fast beam shaping through the Agility™ MLC, the High Dose Rate mode for fast high dose beam delivery and non-invasive 4D online image guidance. In addition, we achieve the highest patient positioning precision with HexaPOD, which gives us positioning freedom in x, y and z axes as well as the ability to pitch, roll and yaw the table."
He adds that HexaPOD – the 1,000th installation of the system worldwide – was a "must have" component of their Elekta choice due to their focus on added SRT capacity.
"Stereotactic accuracy – especially for very small and/or critically located targets – is measured in millimeters," Dr. Gregoire explains. "HexaPOD not only enables this degree of precision, but also the added capability of pitching, rolling and yawing to ensure we're precisely aiming at the target. The table on our TomoTherapy system allows positioning only in the x, y and z axes."
Léon Bérard Cancer Center uses SRT for a wide spectrum of indications. Among the most common are metastases in the brain, spine, paraspinal regions and liver, in addition to primary and metastatic lung tumors and small intracranial primary lesions. The center will use all forms of radiotherapy in about 4,000 treatments by the end of 2019.
Rapid installation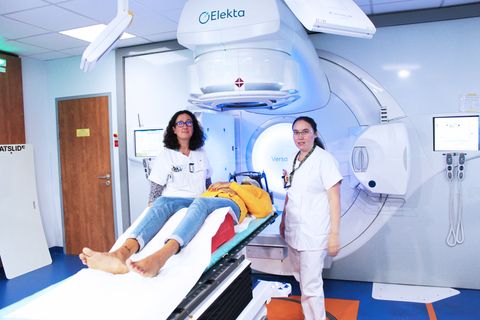 To accelerate the time from delivery to first patient treatment, the Léon Bérard Cancer Center opted to match the incoming Versa HD-HexaPOD system with the existing Versa HD-HexaPOD, the majority of that work occurring at the Elekta factory.
"All the beam modeling and dosimetric measurements that would have taken place at our center had already been done when the system was delivered here," he says. "We started treatments a month earlier than we would have if the new system was not matched with the first one. A month of treatments means a lot because we didn't have to reduce our activities while installing the new machine – we just redistributed the patients to the seven other linacs."
Another key advantage of having two matched Versa HD-HexaPOD systems, he adds, is that in the event of scheduled or unscheduled downtime of one of the systems, patients can be easily transferred to the other linac.
"We also benefited by acquiring a linac that our therapists already know quite well," he adds. "There was no learning curve and they were up to speed immediately."
As the Léon Bérard Cancer Center steadily increases its proportion of SRT patients, Dr. Gregoire anticipates replacing its two existing Elekta Synergy linacs with Versa HD systems in the future.
"Whether both will be fully equipped with stereotactic options we aren't sure yet," he says. "But both will definitely be matched in the factory, giving us not only the flexibility in distributing the patient load, but also the added clinical capacity and capabilities that Versa HD offers."
Click here to learn more about Versa HD.