Elekta's Beijing factory celebrates production of 100th cancer-fighting machine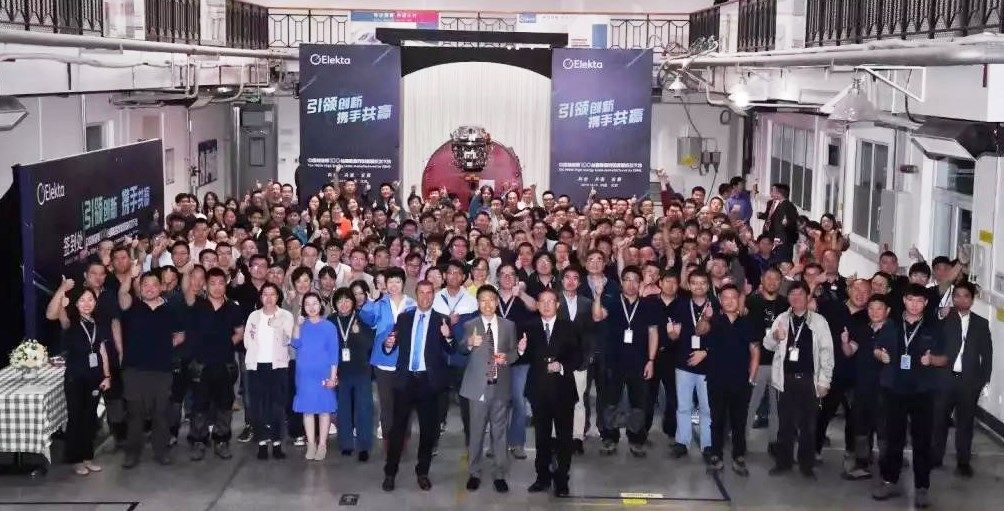 Innovation
Production of radiation therapy devices to improve cancer patients' access to treatment
Elekta Beijing Medical Systems (EBMS) Co., Ltd. recently produced its 100th high-energy linear accelerator (linac), an Elekta Synergy® system. A linac is a device used to treat tumors in people with cancer by delivering radiation therapy in the form of high-energy x-rays or electrons.
Like Elekta's Crawley, UK facility, EBMS is now a major manufacturer of world-class Elekta linacs. By establishing a production line identical to Crawley's – following the exact procedure and quality standards, from preparation to production – the facility now celebrates the milestone of 100 linacs made in China.
Xu Ke, President of Sichuan Zizhou Hospital, which will receive the 100th linac, attended the celebration. He said: "As radiation therapy plays an increasingly important role in treating cancer, hospitals are looking for advanced equipment as one of their main treatment methods. We are fortunate to receive this 100th high-energy digital linac from EBMS. With this Elekta Synergy system, more patients will get the treatment they need."
To date, EBMS-made linacs (Versa HD™, Elekta Infinity™, and Elekta Synergy) have been shipped to cancer centers in 15 countries around the world. In addition to China, these include Japan, Australia and New Zealand in the Asia-Pacific region, as well as Germany, France, Slovakia and Italy in Europe.
Visit Elekta's Chinese website