Elekta Unity MR-linac presentations dominate at ESTRO 38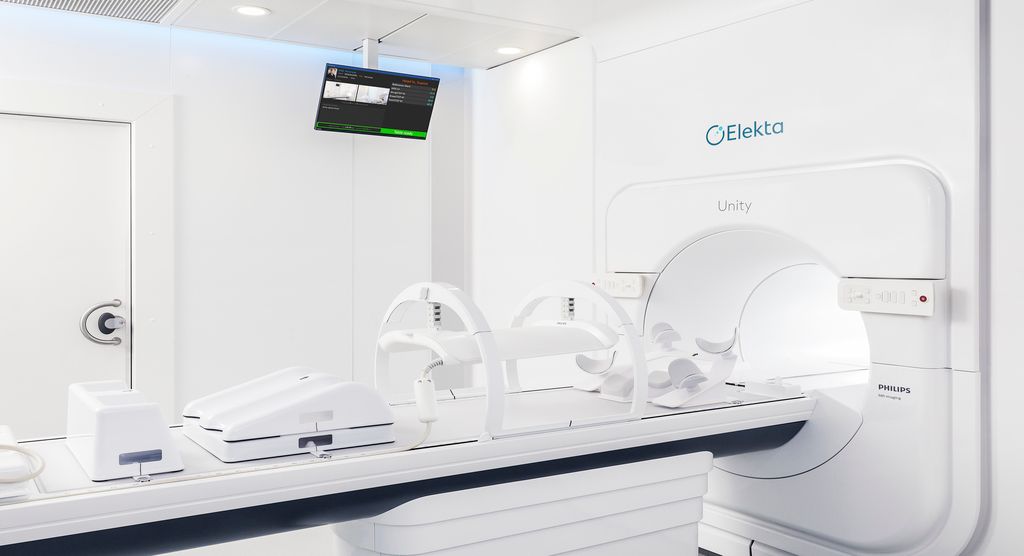 Elekta
First clinical reports demonstrate positive results, by Joel Goldwein, M.D., Sr. Vice President, Medical Affairs, Elekta
Users of MR-guided radiotherapy systems submitted more than 85 abstracts and posters at the European Society for Radiotherapy and Oncology (ESTRO) 38 meeting April 26-30, 2019 (Milan, Italy), among which the vast majority – a total of 6**** – were from users of Elekta Unity.
For the first time at an international congress, the Elekta Unity users presented their early clinical activities with the system, both during ESTRO or during the pre-meeting MR in RT course.
Highlights included:
Clinicians at University Medical Center Utrecht (UMCU, Utrecht, The Netherlands), shared their first clinical experiences with SBRT on Elekta Unity – five patients with pelvic lymph node oligometastases. The UMCU team reported excellent results in the creation of new treatment plans based on daily anatomy, both in terms of treatment session duration (41 minutes avg.) and quality assurance tests.1 They also emphasized the dosimetric benefit of online contour adaptation for these cases.2
Physicians at University Hospital Tübingen (Germany) focused on time management and hands-on experience, reporting the average treatment time on, among other cases, their first oligometastatic prostate cancer case. The patient underwent a 35 Gy hypofractionated (5 fractions) treatment.3
The Institute of Cancer Research (London, UK) emphasized its first experience using daily online adaptative radiotherapy for prostate cancer with MRI through the PRISM trial (20 fractions of 3 Gy).4
The clinical sites also presented results on the Elekta Unity performance:
Odense University Hospital (OUH, Odense, Demark) quantified geometric distortions on Elekta Unity, a critical parameter for MR/RT that can potentially lead to mistreatments. The OUH team found that distortions were "the magnitude of 0.5 mm, which is needed to make precise dose delivery."5
The Institute of Cancer Research (London, UK) presented a series of posters that focused on quality assurance. The poster series showed that Elekta Unity performance "has been dosimetrically stable, geometrically stable with respect to the system alignment and with consistent MR image quality."6
References
First clinical experiences with SBRT on the 1.5T MR-linac for pelvic lymph node oligometastases – IM Jurgenliemk-Schulz et al – Poster.
Dosimetric benefit of the first clinical SBRT of lymph node oligometastases on the 1.5T MR-linac – Dr Winkel et al – Poster
Time management and hands-on experience with Elekta Unity 1.5T MR -Linac – C. Marks et al – Poster
MR-guided online adaptive radiotherapy: First experience in the UK.
Comparison of geometrical distortion of 1.5 T MR sim and 1.5 T MR Linac – Henrik R. Jensen
Developing a QA program for the Elekta Unity MR-linac.