Elekta spotlights four future radiation therapists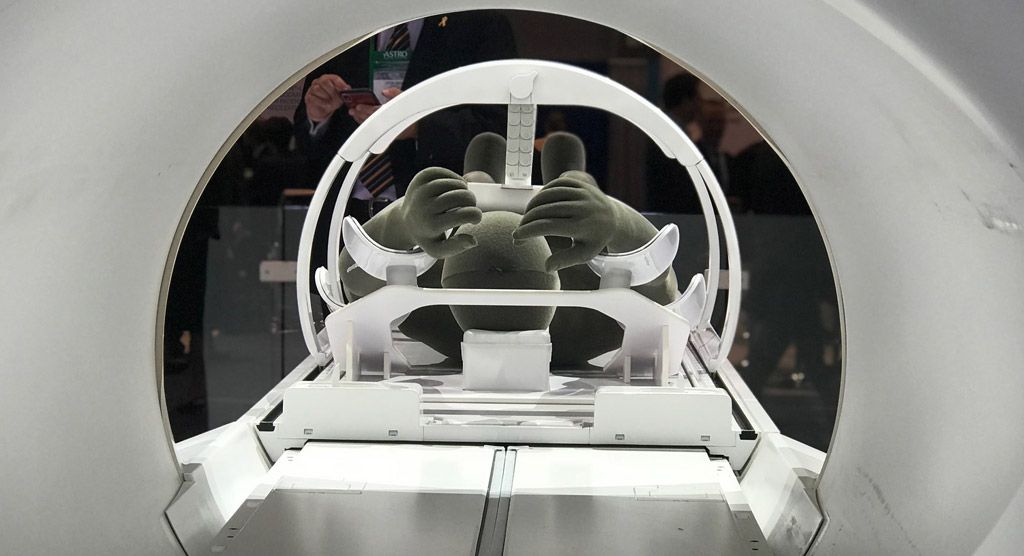 Insights and Trends
The Elekta Radiation Therapy Scholarship, through the ASRT Foundation, helps fund education for four students each year
Each year, Elekta selects four students – individuals who have shown they have the commitment, desire and ability to pursue a career as a radiation therapist – to receive the Elekta Radiation Therapy Scholarship to help them fund their educational program. The winners of the 2019 Elekta Radiation Therapy Scholarship are Ottmar Lezama, Melanie Councell, Jina Lee and Brianna Mallmann.
Ottmar Lezama – A thirst for knowledge about radiation therapy
Virtually everyone knows someone who has been afflicted with cancer, but it makes an especially meaningful impact when that individual is a close family member.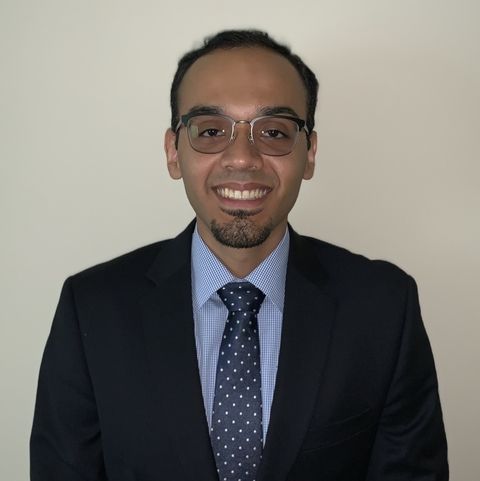 "Radiation therapy became appealing to me as a career option when I discovered it in my search for treatment alternatives. This seemingly futuristic form of treatment immediately caught my attention," Ottmar says. "I was overcome with a thirst for knowledge. This allure and the current and future lifesaving applications are why radiation therapy is for me."
"I maintained at least one job throughout my undergraduate career, and – with the help of scholarships – I was able to graduate with Summa Cum Laude honors and essentially no debt," he says. "My first child was born in November 2018 and, although her life has been such an immense blessing, the expenses associated with raising a child are ever-growing and certainly make it more difficult to focus on my studies."
As a 2019 recipient of the Elekta Radiation Therapy Scholarship, Ottmar is now in a much better position to support his family while maintaining an unfettered focus on his academic responsibilities.
"The scholarship funds mean I can continue to study and perform to the best of my abilities with less financial hardship," Ottmar says. "It means that my family's future is more secure and that I still will be able to have a positive impact on my community and the patients I encounter. It's clear to me that companies like Elekta really do care and are willing to invest in the future of radiation therapy. I expect that one day I will be able to repay the favor and sponsor a student who is pursuing a similar goal."
Ottmar is currently enrolled at the University of Texas MD Anderson Cancer Center and will graduate in 2021.
Melanie Councell – Inspired by her grandmother's courageous battle with cancer
Many individuals are guided toward a profession that has profound personal meaning for them. Melanie is no exception. In 2012, her grandmother was diagnosed with kidney cancer that had spread too quickly for her physicians to consider curative treatment.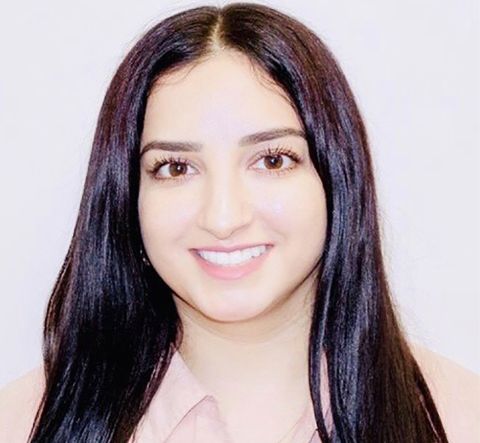 "The oncology team discussed the possibility of palliative radiation therapy, but she didn't survive long enough to undergo any treatment," Melanie says. "That experience inspired me to pursue a career that would enable me to assist people in getting a better quality of life – something that my grandmother didn't receive – and to help people in their battle with cancer. Becoming a radiation therapist seemed a good path for me."
Higher education, however, isn't free for the vast majority of people and financing her training loomed as a problem. The company with which she was previously employed suffered a financial hit that led to layoffs and cutting back of employee hours.
"My income decreased dramatically, and I still had bills to pay to support myself and my career aspirations," she recounts. "It was a challenge to balance work with school and find ways to earn enough money to pay for my continued education."
Receiving the Elekta Radiation Therapy Scholarship was a lifeline, according to Melanie.
"It means everything to me," she says. "The scholarship has given me the opportunity to afford an education without the burden of debt, having to repay hefty student loans, and the freedom to focus on my schooling rather than finding jobs to help me earn cash. I am now able to rely on my savings to help me pay my bills, rather than stress that they must go toward my tuition costs."
Melanie earned her bachelor's degree from Stony Brook University and anticipates completing her post-grad clinical year radiation therapy program in June 2020.
Jina Lee – First generation immigrant living the American dream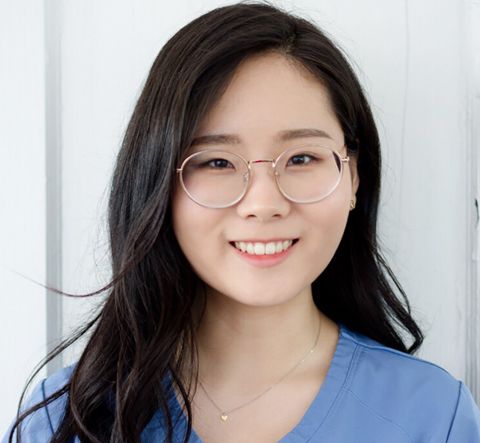 Moving with her family to the United States from Korea to Maryland at age seven, Jina realizes that self-motivation is "only half the key to success."
"My sister and I would become the only fluent English speakers," he says. "This forced me to grow up faster than others, but it also enabled me to develop my independence, hunger for higher education and strength."
These qualities prepared her to face difficult challenges. While working throughout high school and taking a heavy load of taking rigorous classes, Jina's mother was diagnosed with a brain tumor. Her mother passed away from her illness in 2018.
"Elekta's trust in me has allowed my future to really come to fruition and reach my definition of success," Jina says. "I like to think of the Elekta Radiation Therapy Scholarship as a major event for some sort of 'domino effect,' in which each block represents a milestone in my life. To me, continuing education doesn't just mean graduation and academic relief – it means being able to support my causes, my passions and my drive for what I can contribute to the community."
The scholarship will help Jina remain on campus, continue engaging in the activities she believes in and complete her clinical studies.
"I will graduate, become a therapist and consider dosimetry school in the future," she says. "I plan to have an art exhibition in memory of my mother and to bring awareness to various cancers that we have lost our loved ones to."
Jina expects to graduate from The Ohio State University in May 2020.
Brianna Mallmann – Mom's cancer diagnosis propels her to a caring profession
As early as age 17, during her junior year of high school, Brianna's career goals gelled through a deeply personal event.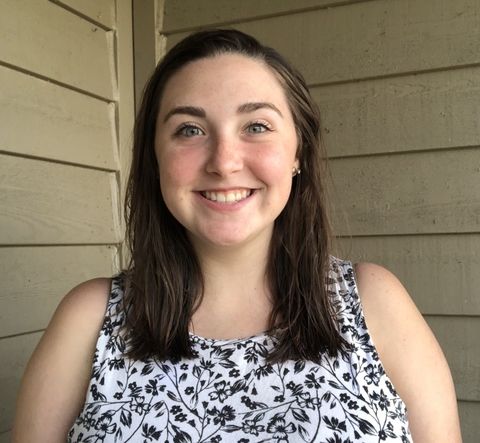 "During that year, my mother was diagnosed with breast cancer," she says. "Only when I visited one of her treatments did I understand that these therapists – these kind, genuine people – were helping my mother with radiation. At that moment, I knew I wanted to help other families get through these diagnoses the way my mother's radiation therapists had helped me."
Brianna carried these thoughts and emotions past her high school graduation and onto college. Starting as a freshman at the University of Wisconsin-La Crosse, she knew her goal was to become a radiation therapist and to "help families get through this tough diagnosis."
In the upcoming school year, she will be commencing her 13-month clinical program at Milwaukee's Columbia St. Mary's Hospital.
"I'm greatly looking forward to it," Brianna says. "I am very excited to expand my horizon from La Crosse and experience a new atmosphere and to learn a great deal about my future profession. With all of the new changes I will be experiencing soon, there are many additional expenses that I have to consider. Because of Elekta's generosity, my next year at Columbia St. Mary's will be dedicated to my education, as opposed to stressing about financial hardships.
"I am so grateful for Elekta's support, and I will always remember the beneficial impact the company had on my education," she continues. "With Elekta's trust, I will be devoted to demonstrating my knowledge and passion for helping others."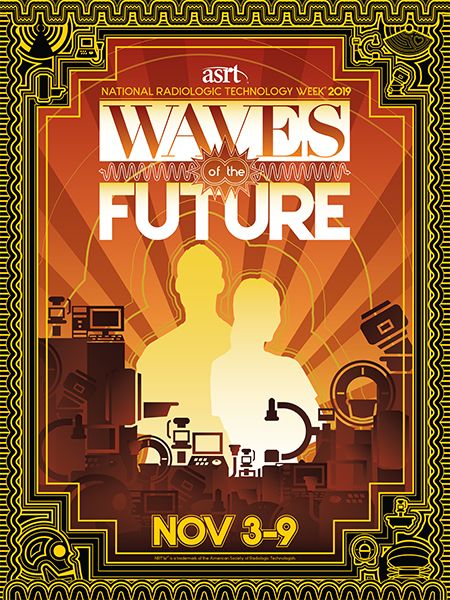 National Radiologic Technology Week®
National Radiologic Technology Week® (NRTW®) is celebrated each year to recognize the vital work of radiotherapy technologists across the nation. The celebration takes place during the week that includes Nov. 8th to commemorate the discovery of the x-ray by Wilhelm Conrad Roentgen on Nov. 8, 1895. NRTW® 2019 will be celebrated Nov. 3-9.
The week-long celebration calls attention to the important role medical imaging and radiation therapy professionals play in patient care and health care safety.
Elekta Radiation Therapy Scholarship
The Elekta Radiation Therapy Scholarship was established to help the best and brightest students afford their radiation therapy programs. Elekta cares deeply about the oncology profession and is a passionate supporter of radiation therapists. Four scholarships of $5,000 each are awarded annually.
ASRT Foundation scholarships are funded by ASRT members and corporations that donate to the Foundation. Passionate supporters and members of the R.T. community want to offer a hand up to those who are seeking to advance their careers and strengthen the profession. Being involved in your professional societies will enhance your career and empower you to be a part of building a bright future for radiologic technologists.
To apply for scholarships, visit here.