Elekta IntelliMax keeps the RT workflow flowing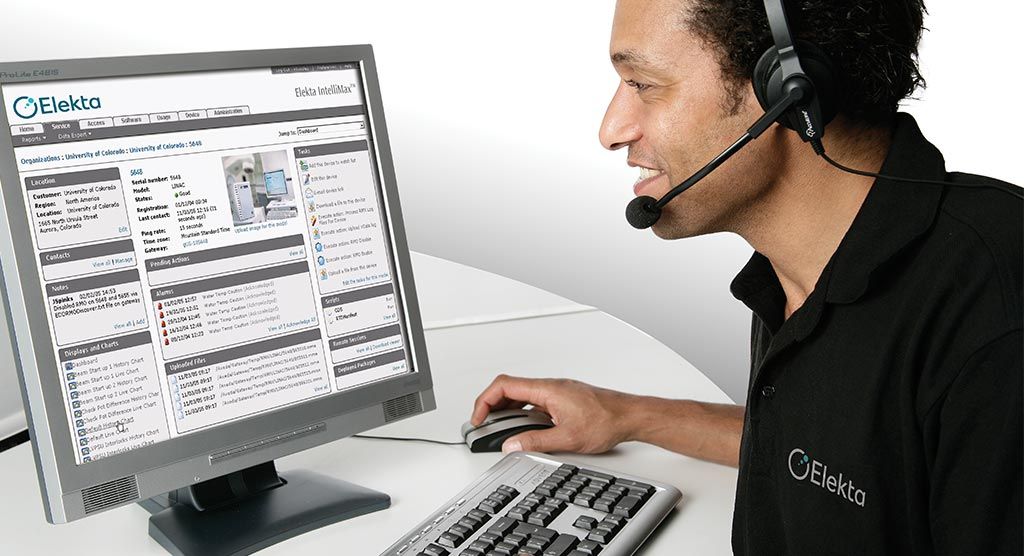 Radiotherapy
IntelliMax is the remote system connection whereby Elekta can provide proactive support and predictive maintenance
Complex machines sometimes experience mechanical issues that need attention, and when that machine is a radiotherapy treatment system (also known as a linac), it's critical to address the problem quickly—preferably before it interrupts the patient therapy schedule. Long-time Elekta customer, Wolfram Laub, PhD, Chief of Clinical Medical Physics at Johns Hopkins Hospital (Baltimore, Maryland), is a true believer in Elekta IntelliMax®, Elekta's remote system support that enables personalized, proactive support and predictive maintenance for Elekta linear accelerators – also recently introduced for Elekta's MOSAIQ® Oncology Information System. He has seen first hand how real-time monitoring of linacs can head off issues that could result in clinical downtime and delays in treating patients.
Recently, Dr. Laub was "rebooting" a linac he had turned off earlier in preparation to perform measurements when the center's Elekta field service engineer made an unannounced visit. Surprised, Dr. Laub asked the engineer why he was there.
"He said: 'I just received an email that your machine is down,"' he recalls. "I said, 'I don't think so…I believe all of my machines are up and running.' We walked to the machine I had just rebooted, and it turns out the machine had a small issue that he was notified about [via Elekta IntelliMax]. He stopped by to make sure everything was taken care of. He fixed the issue and I was able to take care of the measurements as planned. That was him showing up before I even realized I had a machine issue."
"That was him [Elekta engineer] showing up before I even realized I had a machine issue."
Real-time monitoring of vital linac components is a key feature of Elekta IntelliMax. A linac's electron gun is a critical component, but like anything else, it's not meant to last forever; at some point the part will begin to experience functional issues.
"If this happens in the middle of the clinic day, your machine is down probably for the rest of the day," Dr. Laub notes.
Elekta IntelliMax real-time monitoring detected the electron gun on one of the center's linacs was experiencing an overcurrent, an indication that the part will need to be swapped out in 60 to 90 days. That triggered an Elekta Care Support Center to order a replacement.
"[They] said: 'We would like to schedule a replacement, and we can do this after hours and we can make sure we have the physics staff prepared for this,"' he says. "And the clinic may never know the repair is done because it doesn't affect them."
Via Elekta IntelliMax, the company's ability to keep a close eye on its complex radiotherapy systems installed in centers throughout the world is making a tremendous difference in radiation oncology department productivity.
"For the reasons I just mentioned, IntelliMax makes a huge difference in how the machines are remotely monitored and proactively serviced," Dr. Laub adds. "And also, how service personnel are able to make remote adjustments and thereby further ensure the clinic's operational continuity. There are multiple advantages to having IntelliMax in the clinic."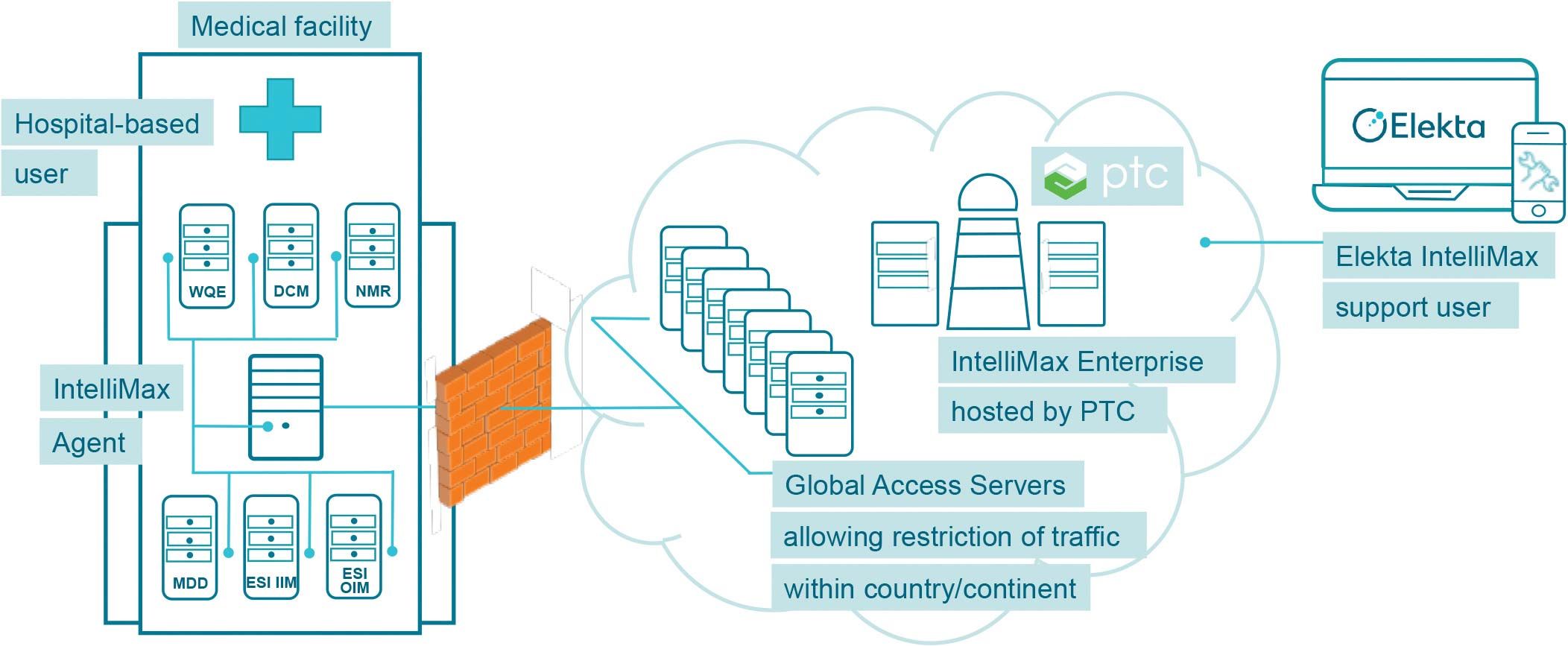 For more information on IntelliMax, check out this infographic on how can Elekta IntelliMax® help improve clinical availability of your Elekta Linear Accelerator and this quick reference guide on personalized proactive support for your MOSAIQ® system.