Elekta employees reflect on linac milestone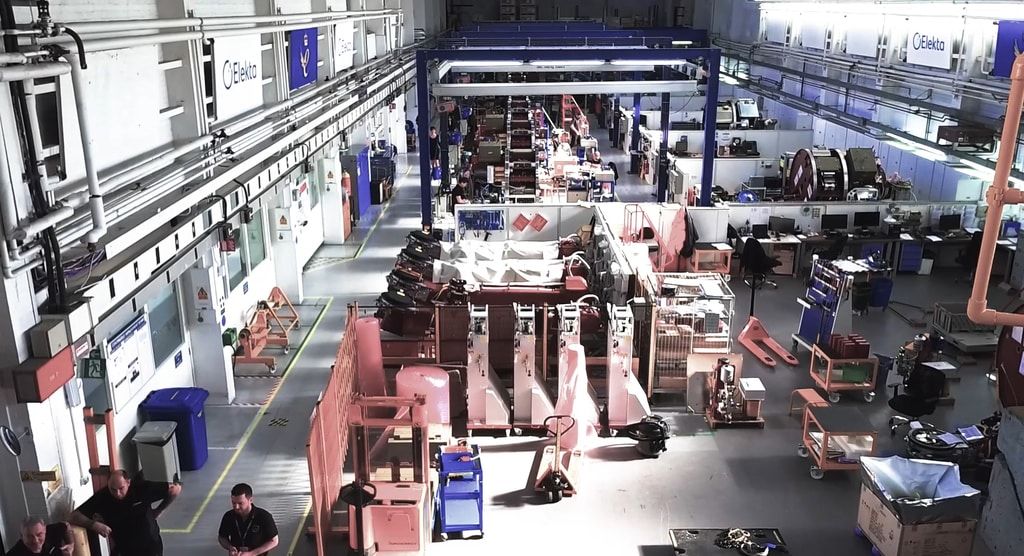 Innovation
5,000th linear accelerator, assembled at Crawley, England facility, delivered to Republic of Korea hospital
Since the manufacture of its first linac six decades ago, Elekta has been committed to providing radiotherapy systems to every corner of the world, increasing patient access to this vital technology. Hallym University Kangnam Sacred Heart Hospital (Seoul, Republic of Korea), will accept delivery of Elekta's 5,000th linac – a latest generation Versa HD™ system – built at its Crawley, England plant.
Reaching the 5,000th milestone is an immense source of pride for hundreds of Elekta professionals, many of whom have devoted decades of their lives to improving linear accelerator technology and keeping the technology on delivery track to clinicians, their centers and everywhere their patients need it. FOCUS interviewed several Elekta employees who have played a part in Elekta's linear accelerator development and manufacture.
What keeps you engaged and excited to come to work?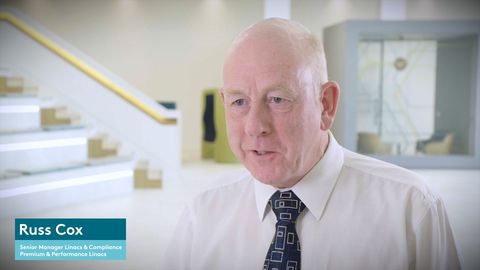 Russ Cox, Senior Manager Linacs and Compliance, Elekta employee since 1987 – I get involved in an extremely varied and wide-ranging number of issues, mostly technical in nature and always very interesting. I'm currently working in Radiotherapy Portfolio Management, supporting the current generation of product managers and acting as product manager in a number of regulatory compliance and R&D projects. I never get bored!
Alan Cotton, Director of Manufacturing Strategic Projects, Elekta employee since 1973 – Our products extend life for many cancer patients, but progressively year on year Elekta's technology is improving outcomes for more people with cancer.
Mark Range, Manufacturing Manager, Production – What engages and motivates me is that our team creates a tangible product from the parts and assemblies we receive. Although we follow a defined process, due to the product's complexity, there are always challenges to overcome and no day is the same. The added satisfaction is knowing that our products will ultimately be treating patients and changing peoples' lives.
Dave Remmer, Manufacturing Engineering Manager – The motivation comes from the product and industry we're in. We see a direct and positive influence on the improvements we make in regards to quality and efficiency, which leads to excellent machines being delivered to the customer more quickly, in turn resulting in more patients being treated.
How has Elekta's linac technology evolved over time?
Russ Cox – The digital accelerator platform first introduced in the mid-1980s was a truly extraordinary and visionary Elekta innovation. We went from an analog-based machine to the first ever digitally controlled linac with a control system called Javelin. That digital platform established a very firm foundation upon which to evolve over the years to incorporate the latest computer technologies as they were developed. We are now at Integrity 4.0 and approaching the eighth generation control system. Our main competitor is still on their first generation!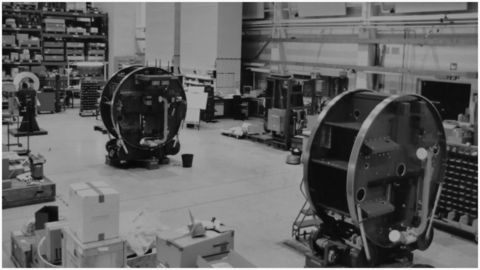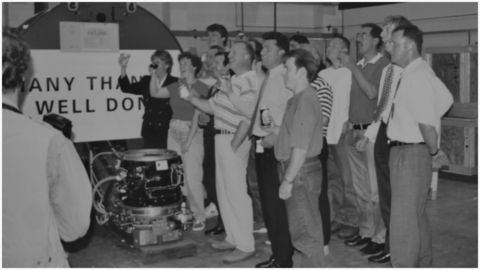 The first 80-leaf multileaf collimator [MLC] was another major Elekta innovation. The first linac heads used just four jaws, so they could only deliver square or rectangular fields. With the 80-leaf MLC, we could now deliver conformal fields to more closely approximate the tumor's shape. That was followed by the low-leakage MLCi2 with 1.0 cm leaves, then the finer resolution Agility MLC with 0.5 cm leaves for really exceptional conformality.
The addition of kV imaging – cone beam CT [CBCT] – in our linacs was a huge leap forward. It enables us to see where the target is before the dose is delivered, making it one of the most significant steps forward for accurate tumor targeting at the time of treatment.
Can you cite an instance in your career that you are most proud of?
Dave Remmer – I joined Elekta to manage a project that helped cut the linac installation time by 50%. Now that I am Manufacturing Engineering Manager, I have been part of reducing the lead time of the factory build-and-test of the linac – also by half!
Cliff Perkins, Principal Engineer Mechanical Systems – In 1996, I was one of the three Elekta representatives chosen to visit Buckingham Palace for the Queen's Award for Enterprise for Elekta's development of our advanced MLC. We were ushered in to speak to Queen Elizabeth herself – that was a once in a lifetime experience!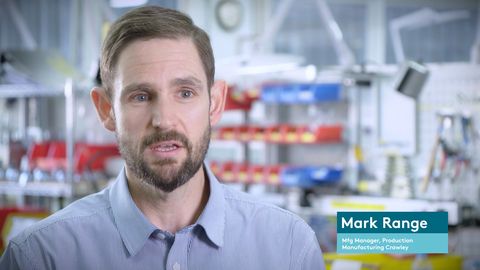 Mark Range – Of the 5,000 linacs produced in the last 40-plus years, 2,000 of them have been built in the last five years – all manufactured in the same facility. To achieve this we needed to make changes to our infrastructure and working methods. This has included changes and improvements to staff working patterns, factory layout, tooling and equipment, software and automation, as well as changes to the supply chain and internal support structure. Our manufacturing team has always pulled together to support these changes and worked hard to deliver on increasingly demanding targets. This is what I am most proud of.
Alan Cotton – Repairing a linac at a site in Galveston, Texas, that was able to treat patients the same day I flew in from the UK, and also representing Elekta at Buckingham Palace during the Queen's Award for Enterprise ceremony.
In what ways would you say Elekta's manufacturing process is unique in the industry?
Cliff Perkins – Manufacturing has adapted to huge changes from building 30 or 40 machines each year to 300 to 400 linacs every year – still using the same basic design and assembled in the same building.
How important would you say our collaboration with our clinical partners is in developing linac technology?
Mark Range – Having professionals at our clinical sites working with us to develop linac technology supports our drive for continuous improvement. It helps us give customers the radiotherapy solutions we know they need and want.
What does the 5,000th linac milestone mean to you?
Mark Range – It's easy to be absorbed in our day-to-day manufacturing activities but stepping back and realizing that we have built 5,000 linacs in this factory – and then thinking of how many people's lives have been improved through the treatments that our machines deliver – is something that we should all be proud of.
Russ Cox – To me, it shows that the original design of the digital accelerator has been well proven to have a solid foundation, which has been able to grow and evolve into the current product lines – an impressive pedigree! If we assume that each linac will be able to treat six patient fractions in an hour, then over the lifetime of those 5,000 machines they will have delivered over a billion fractions.
Dave Remmer – I joined Elekta just before we built the 4,000th linac, so I feel proud that I have been a part of over 1,000 linac deliveries.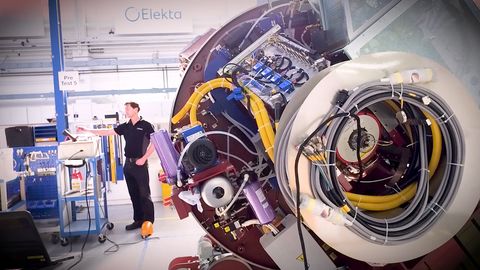 Alan Cotton – Being able to celebrate the 5,000th linac is the result of an ever-evolving product that has benefitted from significant innovations throughout the decades. It barely resembles the first linac of the 1980's in terms of appearance, but more importantly improved functionality and treatment accuracy has improved and saved many lives.
What would you say to healthcare providers at Hallym University Kangnam Sacred Heart Hospital about the Versa HD that you helped build?
Alan Cotton – The linac you are receiving is the result of decades of innovation, improved manufacturability, quality and accuracy – resulting in reduced downtime, but more critically, improved patient outcomes.
Dave Remmer – I would say that although they have a very special machine that has been built with great care and attention, it is no different from the 4,999 other machines built before it. The reason is that all our customers deserve to have a machine that meets and exceeds their expectations.