Coping with Corona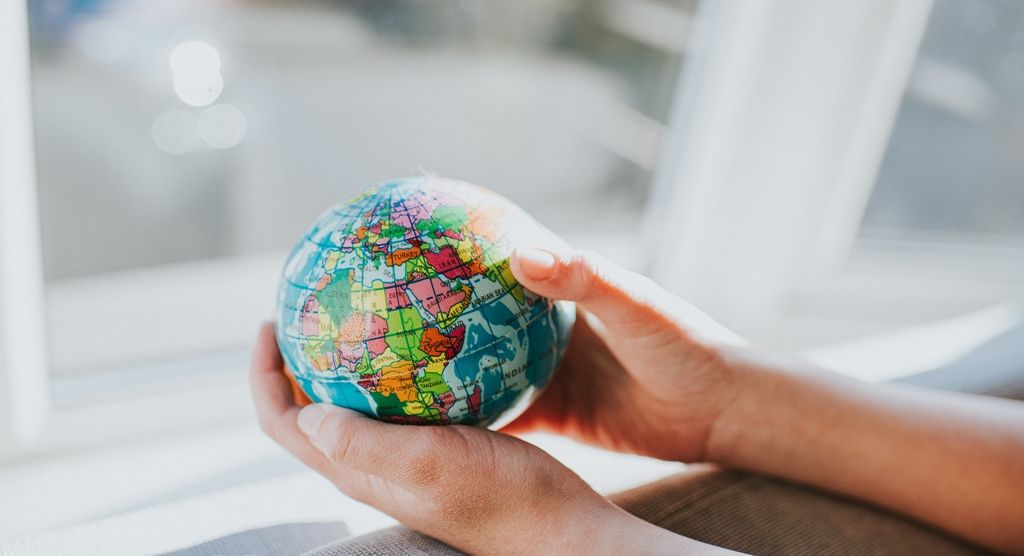 Radiotherapy
Elekta virtual symposium explores cancer management strategies in different countries
On May 7, an international panel of healthcare representatives from seven countries convened for an Elekta-hosted virtual symposium where they shared cancer care strategies and protocols that have been effective for their respective centers during the Covid-19 pandemic. Titled "Radiation oncology in a post-Covid-19 world: building on pandemic-related innovations to integrate precision radiation medicine into routine cancer care", speakers ranged from a radiation oncologist at Tongji Hospital in Wuhan, China – Covid-19's putative city of origin – to a Senior VP in a Business Development role for a large U.S. provider.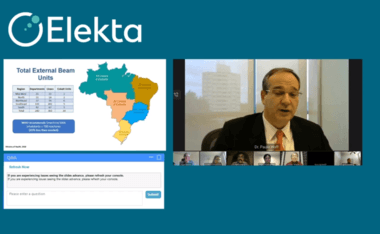 "Each of the seven centers has experienced challenges unique to their region, healthcare system and patient demographics, but all have met the difficulties caused by the pandemic with innovative solutions and with the utmost focus on their patients' wellbeing," says Ioannis Panagiotelis, Elekta's Chief Marketing and Sales Officer. "It was fascinating to learn how each center approached the task of shielding their patients and staff from Covid-19 infection, while at the same time managing to keep many patients' radiotherapy treatments on schedule."
The following is a glimpse into what has worked for these seven sites. The symposium, in its entirety, can be viewed here.
Indian center ramps up virtual patient interactions
In mid-March, the Indian government instituted a total lockdown of the country; all rail, bus, air and car travel was suspended and a stay-at-home order was implemented. However, as described in the symposium, the 24 comprehensive centers comprising Healthcare Global Enterprise (HCG), India's largest network of cancer centers, had a built-in advantage.
"Because HCG is widely distributed throughout India, we had already been doing a lot of videoconferencing, so we simply started doing more of that and actually going to patients' homes for consults," said Dr B S Ajaikumar, Chairman & CEO, HCG. "We have done over a thousand such visits in the last four weeks, although for treatment obviously the patients have to come to an HCG center."
Addressing cancer management in 26 markets in the U.S.
Josh Eaves, Alliance Oncology Senior Vice President, segmented the situation for his organization into Post-Quarantine, Intra Covid-19 and Post Covid-19 in its 26 markets around the USA.
"In the first phase, we have seen the patient flow continue with a slight interruption," he said. "As we came back out of it, everyone did whatever they could to take care of their patients. There was a huge difference region to region in how they responded based on how soon the markets could open up."
Providers were able to work through patient backlogs, the diagnosed patients were able to be moved on, get rescheduled, halos of patients that were "orbiting around" the sites and being contacted, and a major pickup of telemedicine to communicate with patients.
Philippines center's protocol screens out possible infections
To minimize the likelihood of an outbreak in the facility, The Medical City & Asian Hospital & Medical Center (Philippines) developed protocols, including the creation of a four-phase Cancer Center Adaptive Workflow to triage radiotherapy patients, said radiation oncologist Enrico Tangco, MD.
The initial screening phase, based on the presence of Covid-19 symptoms, sends symptomatic patients to the ER immediately, where "suspected" or "probable" patients receive a PCR test and are quarantined for 14 days. "Confirmed" cases are postponed. Asymptomatic (new, on-going or follow-up) RT patients are allowed to continue their treatment journey.
Thai hospital implements more hypofractionation
Thai healthcare centers are taking serious steps to mitigate Covid-19 transmission, while maintaining cancer management schedules. At Siriraj Hospital (Bangkok, Thailand), the daily screening and precaution protocol includes taking the patient's temperature daily; limiting patient numbers in the waiting area; a strict mask-wearing requirement; and one companion for each patient.
"For on-treatment patients, we don't interrupt radiotherapy or chemotherapy schedules," noted Asst. Prof. Dr. Pittaya Dankulchai. "For palliative patients, we have reduced the fractionation from 10 down to one to five fractions to finish the course earlier."
There is greater consideration for hypofractionation schemes for new breast cancer patients, he adds, and for head-and-neck cancer, the hospital follows the IAEA protocol (55 Gy/20 fractions).
RADS Framework helps triage patient treatments in the UK
The University of Manchester and The Christie NHS Foundation Trust (Manchester, UK) follows the "RADS" (Remote Visits • Avoid Radiation • Defer Radiation • Shorten Radiation) Framework originally created for prostate cancer patients.
"Using this framework, we've adopted remote visits [telemedicine], which sometimes is as simple as me on the end of a phone with the patient," said Prof. Ananya Choudhury, MD, Chair and Honorary Consultant. "And, we've reduced and rationalized our follow-up schedules. When patients had to visit the hospital, we often advised them to wait outside either in their cars or in wide-open spaces rather than in waiting rooms."
The department also avoids treating patients when the evidence suggests little or no benefit or defers treatment start for maximal safe time as appropriate.
In Brazil, reinstilling patient confidence in medical environments will be a big job
According to Dr. Paulo Hoff of Oncologia D'Or and University of São Paulo (São Paulo, Brazil), the major challenge has been the cancellation of many elective procedures, which in turn has led to fewer incidental cancer diagnoses.
"Patients are also avoiding doctor's office and hospitals, so there's a greater question regarding the potential benefit of any treatment," he said. "I have had several patients opt out of what I consider very important treatments after surgery, because they are fearful about coming to a medical facility to have chemotherapy, for example."
The trend has been significantly more video consultations, which while increasing patient comfort still cannot replace treatment visits.
Comprehensive plan to thwart cross-infection in Chinese RT department
Radiotherapy leaders at Wuhan, China's Tongji Hospital developed a comprehensive set of safety procedures called the "Detailed Implementing Rules [DIR] for Radiation Therapy Under Coronavirus Disease [Covid-19] Outbreak." The DIR includes training and education on epidemic prevention knowledge, prevention and protection of staff and patients, treatment process optimization, site disinfection and isolation, use and management of protection articles and emergency management.
In addition to enforcing strict social distancing among patients, the DIR called for segmenting the RT department into zones based on contamination risk, according to Tongji Hospital's Dr. Li Zhang.
The personal protective equipment (PPE) varies in each area, with PPE in areas with the most patient entry/contact (i.e., Contaminated Areas) the most comprehensive. All areas are subject to frequent disinfection and ventilation procedures, and a strict hand-washing protocol is mandated.