Conserving the future quality of life for the youngest cancer patients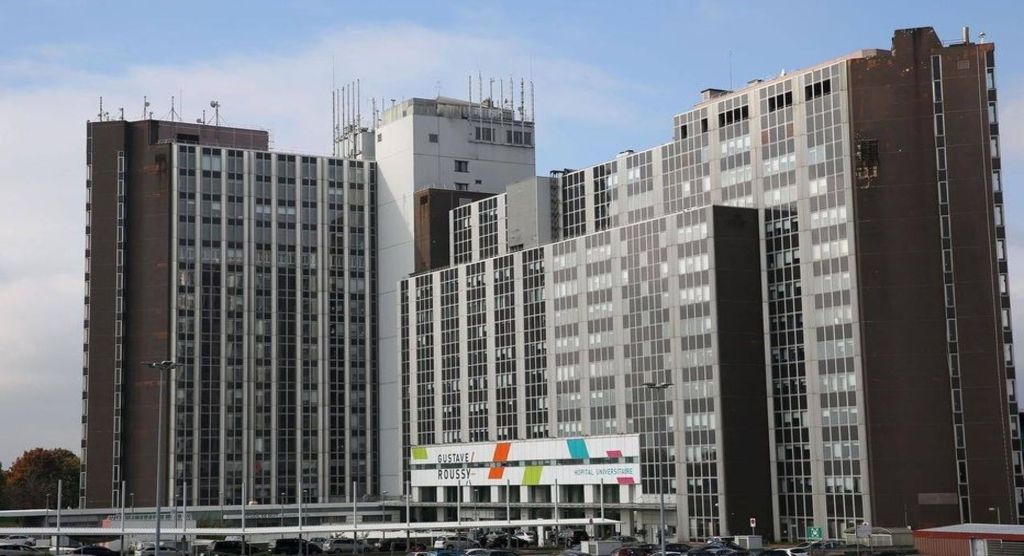 Brachytherapy
French hospital's gentler multimodality treatment approach, including PDR brachytherapy, benefits children with rhabdomyosarcoma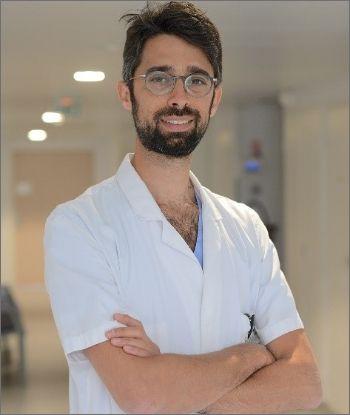 While it is an exceptionally rare cancer with an incidence of just four cases per one million children two to three years of age, embryonal rhabdomyosarcoma (RMS, see sidebar) presents difficult treatment challenges, particularly when the disease impacts the patient's bladder and reproductive organs. Radical surgery that removes the bladder and/or external beam radiation therapy (EBRT) can result in an array of acute and long-term gastrointestinal / genitourinary (GI/GU) and sexual side effects. To treat RMS, clinicians at Institut Gustave Roussy (Villejuif, France) and Kremlin Bicêtre University Hospital (Paris, France) have been performing and perfecting a conservative combination therapy – which includes pulsed dose rate (PDR) brachytherapy – designed to preserve function and limit side effects.
"Bladder prostate RMS are usually very large tumors involving the prostate and bladder neck," says Gustave Roussy radiation oncologist Cyrus Chargari, MD, PhD. "Surgery-only options are very limited, except for anterior pelvic exenteration, which completely removes the bladder and prostate, leading to incontinence and impotence. Although EBRT is a widely used alternative to radical surgery in these patients, the risk of long-term side effects with EBRT – bowel morbidity, bone growth impairment and radiation-induced secondary cancers – is significant in children."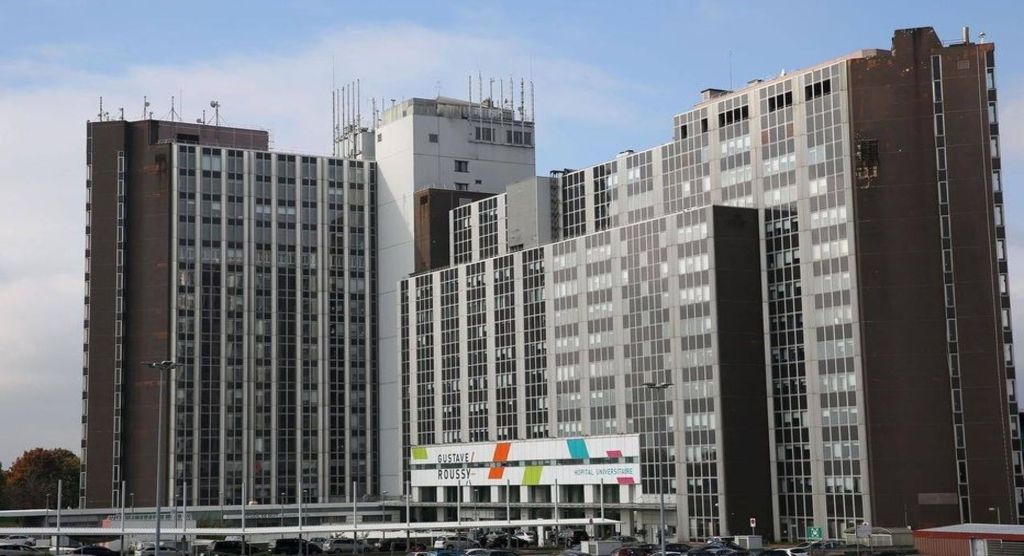 More than 25 years ago, the clinicians at Gustave Roussy and Kremlin Bicêtre University Hospital began replacing these more aggressive treatments with multimodal conservative strategies that combined chemotherapeutic agents with conservative (i.e., partial) surgery and brachytherapy. The goal was to minimize RMS treatment sequelae without jeopardizing cure probability. In this approach, an incomplete, but conservative surgical resection is performed after chemotherapy, then low dose rate (LDR) or PDR brachytherapy is employed to eradicate residual tumor cells.
"Very few centers have integrated brachytherapy as a part of treating these children worldwide, with only scarce publications to date," Prof. Chargari notes. "We have published the largest experience with the multimodality strategy for this indication. To date, more than 150 children have received this specific treatment for a bladder prostate RMS in our center."
Gustave Roussy performs 10-15 of these multimodal conservative procedures each year, with a roughly 50-50 split between patients referred from France and those from other countries.
Studies point to acceptable side effects, good compliance with LDR and PDR brachytherapy
Between 1991 and 2015, Gustave Roussy clinicians treated 100 RMS patients (88 male, 12 female) with a median age of 28 months using their multimodal approach, which entailed conservative surgery (partial cystectomy and/or partial prostatectomy) and perioperative interstitial LDR or PDR brachytherapy.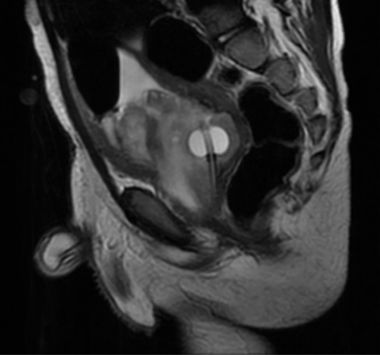 Before brachytherapy, the patients had received chemotherapy depending on their risk group. Five-year disease-free and overall survival rates were 84 percent and 91 percent, respectively, and mild to moderate GU side effects and normal diurnal urinary continence at follow-up were observed in most patients. Five patients, however, required a secondary total cystectomy: three for a nonfunctional bladder and two for relapse.1
As Iridium-192 wires became less available during this period, the center gradually switched from LDR brachytherapy to PDR brachytherapy, eventually using PDR brachytherapy exclusively beginning in 2014.
"Both PDR [microSelectron®] and HDR afterloaders are available in our department, but we prefer to use PDR in these very young children, because we believe that from a radiobiological perspective, it is optimal for normal tissue sparing," he says.
In the first study of PDR brachytherapy for treating RMS, the Gustave Roussy team evaluated compliance and dosimetric parameters in a group of 32 RMS patients (median age 2.6 years) receiving the conservative treatment with PDR brachytherapy between 2010 and 2017.2 The investigators reported that all long-term side effects were grade 2 or less and concluded that "PDR brachytherapy is very feasible in young patients, and associated with acceptable acute toxicity rates. Long-term morbidity should however be closely monitored."
Patient selection depends on tumor extent
From the beginning, Gustave Roussy's multimodal conservative radiosurgical treatment for RMS has required close collaboration between brachytherapists, pediatricians, specialized radiologists, pediatric surgeons and radiation oncologist experts in pediatric EBRT, according to Prof. Chargari.
"There is a real-time discussion in the operating room to carefully determine catheter placement, and the type of surgery, to strike a balance between side effects and its efficacy."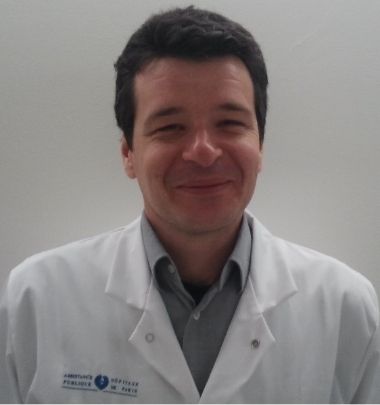 "The implantation of brachytherapy catheters is performed by the brachytherapist at the same time as the conservative surgery, which is performed by Prof. Florent Guérin at Kremlin Bicêtre University Hospital. There is a real-time discussion in the operating room to carefully determine catheter placement, and the type of surgery, to strike a balance between side effects and its efficacy."
Patient selection is the key to success; inclusion criteria are outlined in the center's first pediatric PDR study.2 In summary, the prospect for performing a conservative procedure is determined based on the post-chemotherapy response as visualized by MRI of the full bladder. A conservative approach is contraindicated in patients who would require irradiation of the entire bladder height (for residual tumor above the bladder trigone). When tumor response is deemed insufficient, additional chemotherapy cycles can be delivered.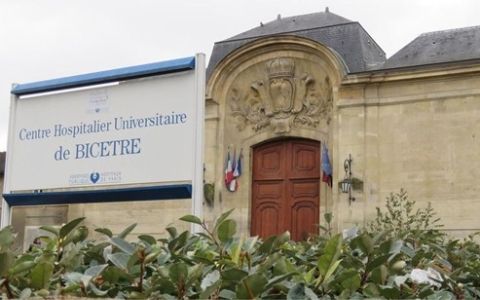 "If tumor is extension greater than 10-15 mm above the level of the trigone in the posterior bladder wall, it would be impossible to properly irradiate with brachytherapy," Prof. Chargari observes. "In patients with lymph node metastases, brachytherapy is performed as a boost modality before or following EBRT."
Initial surgery takes a minimalist approach
In the operating room, tumor extensions untreatable with brachytherapy alone are addressed with a partial cystectomy and/or partial prostatectomy, with care taken to preserve the bladder neck to avoid long-term urinary side effects. For example, for tumors located in the anterior part of the bladder wall and extending above the trigone level, a partial cystectomy is performed with free upper margins.
"It's important to note that, in all cases, surgery is not intended to be microscopically complete at the level of the prostate and/or bladder neck, to minimize GU side effects."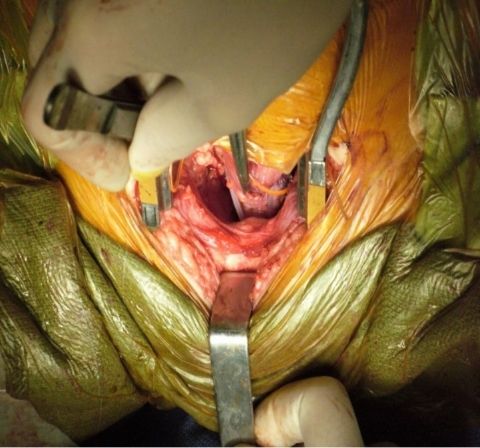 "When the trigone itself is involved, only a superficial resection of the tumor and mucosa is performed, without resection of the muscular layers," Prof. Chargari explains. "For tumors involving the prostate, tumor debulking may be performed with urethra preservation. It's important to note that, in all cases, surgery is not intended to be microscopically complete at the level of the prostate and/or bladder neck, to minimize GU side effects."
Prof. Chargari inserts the brachytherapy catheters transperineally, then the brachytherapist and surgeon place the catheters to surround the bladder neck and the prostate to treat the tumor microscopic and/or macroscopic residuum. At the same time, a bilateral ureteral reimplantation may be performed to avoid a radiation-induced stenosis of the ureteral meati. Female patients have a temporary ovarian transposition during the surgical procedure to preserve fertility, while males undergo a unilateral testicular transposition, which has been shown to minimize the dose to the testes.
PDR brachytherapy delivery
A week after surgery and catheter implantation, the children are transferred to the brachytherapy department at the Gustave Roussy Cancer Campus. CT and MRI scans are acquired in the supine position. Axial images are imported to Oncentra® Brachy treatment planning system and a 3D dataset is reconstructed. The organs at risk are delineated and dwell positions in the implant catheters are chosen according to target volume, defined as the prostate and bladder neck, plus any residual tumor site.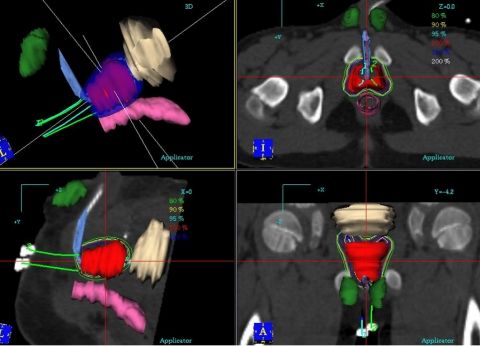 "The doses are prescribed following Paris System rules [see sidebar], which are a starting point of the dosimetric process. Then, optimization is done to improve target coverage and to minimize doses to OAR," he notes. "Treatment is delivered through continuous hourly pulses of 0.42 Gy per pulse delivered, 24 hours per day, up to 60 Gy over a six-day period. Systematic x-rays are performed twice a week to check for tube positioning.
"With appropriate recommendations and an experienced paramedical team, PDR brachytherapy is clearly feasible in these very young patients and is associated with acceptable acute toxicity rates," he adds. "Although longer follow-up is required to analyze the definitive urinary sequelae, our data suggest that local control and long-term side effects are at least comparable to those of our earlier LDR brachytherapy technique.
"With optimization capabilities, we may potentially still improve the therapeutic index by decreasing organs at risk doses," Prof. Chargari continues. "The next steps are to examine how integration of dosimetric dose/constraints could still decrease urinary sequelae. The integration of molecular profiling may also be useful to guide patient selection and better understand causes of relapse."
He adds that centers considering offering this multimodal conservative therapy for RMS patients should already have significant experience with brachytherapy.
"Such treatments can be implemented only by centers with a large experience with adult brachytherapy; for example, Gustave Roussy treats approximately 500 new patients each year with brachytherapy, including complex interstitial procedures," Prof. Chargari says. "We regularly have colleagues from Europe and abroad coming to our operating room to assist in the procedure. We would be pleased to help other centers implement this strategy for more children."
Learn more about Elekta's brachytherapy solutions.
Paris System Rules
For interstitial brachytherapy
The sources should be parallel and arranged so that their centers are in the same plane, the "central plane."
The linear reference kerma rate (linear activity) should be uniform along each source and the same for all sources.
The radioactive sources should be equidistant. (Single plane or patterns in squares or triangles.)
What is Rhabdomyosarcoma?
Rhabdomyosarcoma (RMS) is a type of cancerous tumor that arises in the soft tissue, such as muscles. The tumor can occur throughout childhood and may be present at birth. RMS in children differs from the form of the disease typically seen in adults. There are two types of rhabdomyosarcoma: embryonal and alveolar.
Embryonal RMS is seen most often in children under age five. This form often affects the head and neck, bladder, vagina or prostate and testicles.
Alveolar RMS occurs in all age groups and often affects the large muscles of the arms, legs and trunk.
How common is RMS?
Soft tissue sarcomas account for about 7 to 8 percent of childhood cancers.
RMS is the most common type of soft tissue sarcoma in children.
About two-thirds of RMS cases are diagnosed in children younger than age 10.
More males than females and more Caucasians than African Americans develop RMS.
Source: St. Jude Children's Research Hospital.
https://www.stjude.org/disease/rhabdomyosarcoma.html
References
Chargari C, Haie-Meder C, Guérin F, et al. Brachytherapy combined with surgery for conservative treatment of children with bladder neck and/or prostate rhabdomyosarcoma. Int J Radiat Oncol Biol Phys. 2017 Jun 1;98(2):352-359. doi: 10.1016/j.ijrobp.2017.02.026. Epub 2017 Feb 21. PMID: 28463154.
Chargari C, Martelli H, Guérin F, et al. Pulsed-dose rate brachytherapy for pediatric bladder prostate rhabdomyosarcoma: Compliance and early clinical results. Radiother Oncol. 2017 Aug;124(2):285-290. doi: 10.1016/j.radonc.2017.07.010. Epub 2017 Jul 28. PMID: 28760484.