Combining radiosurgery with immunotherapy improves outcomes for patients with brain metastases

Insights and Trends
Miami Cancer Institute team has been studying dual-therapy protocol since center's inception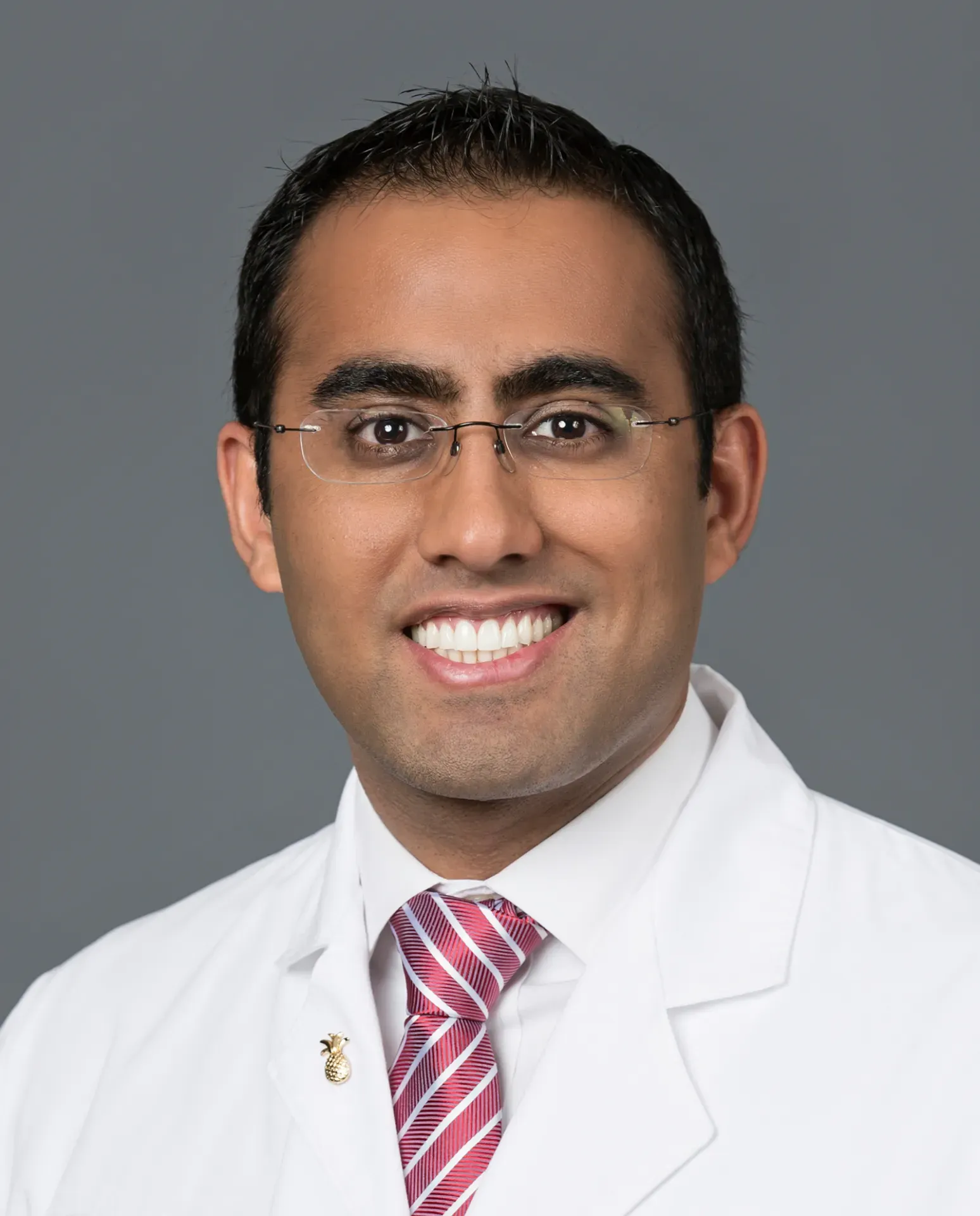 Since 2017, a multidisciplinary group at Miami Cancer Institute (MCI) has been combining immunotherapy with Gamma Knife® radiosurgery to treat patients with brain metastases. Before they brought this practice to MCI, Chief of Radiosurgery Rupesh Kotecha, MD, and Chief of Medical Oncology, Chief Scientific Officer and MCI Deputy Director, Manmeet Ahluwalia, MD, MBA, FASCO, had – with their Cleveland Clinic colleagues – conducted a large retrospective study1 of 150 patients (1,003 brain mets) to explore the effect of sequencing an immunotherapy agent called an immune checkpoint inhibitor (ICI) and stereotactic radiosurgery (SRS) for these patients.
"Previously, there had been no standard approach regarding when, during treatment, the patient would receive either SRS or immunotherapy in this dual-therapy protocol, so we looked at the retrospective data to inform our future decisions," says Dr. Kotecha, who also serves as MCI's Director of CNS Metastasis. "In the study, we found that as you moved immunotherapy closer to the time of radiosurgery, there was an increase in the overall response rate, as well as partial and complete response rates. That was very encouraging, so we introduced the technique at MCI six years ago."
ICIs and SRS team up for more potent response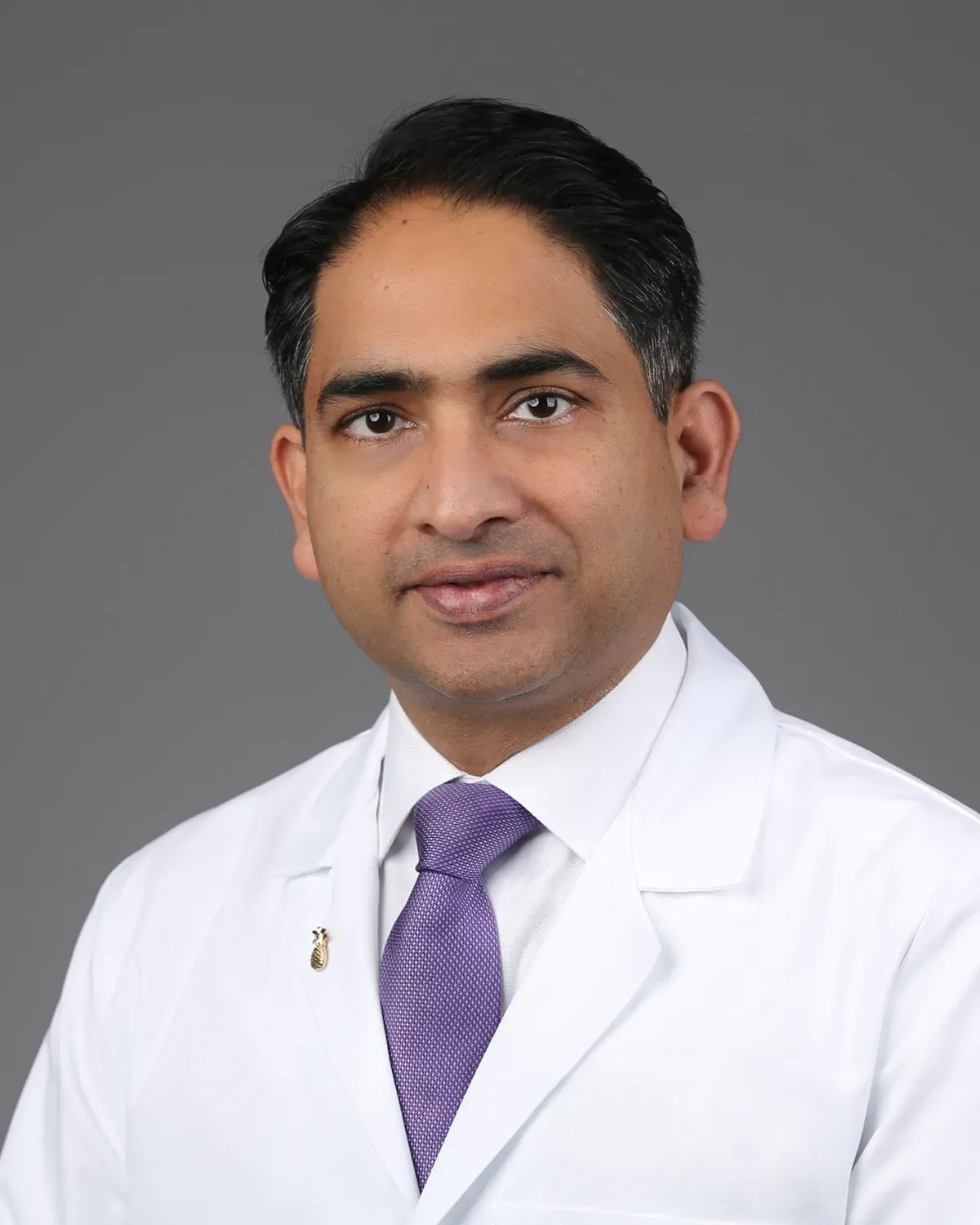 Immunotherapy, a type of biological therapy, uses the body's immune system to fight cancer by helping it recognize and attack cancer cells. ICIs are immunotherapy drugs that block immune checkpoints, which are a normal part of the immune system and prevent immune responses from being too strong. Cancer cells often use immune checkpoint pathways to avoid immunosurveillance. By blocking these checkpoints, ICIs enable immune cells to respond more strongly to cancer.2-4 (Figure 1)
In the context of brain metastases, the treatment is guided by the tumor's expression of two immune checkpoint proteins: programmed cell death receptor-1 (PD-1) and programmed cell death ligand-1 (PD-L1). ICIs act as anti-PD-1 and anti-PD-L1 agents, thereby boosting the immune response.
According to Dr. Ahluwalia, the therapeutic rationale for combining immunotherapy with radiosurgery for treating brain metastases is multifaceted.
"I feel that radiation can act like a vaccine, because it leads to the release of neoantigen epitopes, proteins that can sensitize the immune system."
"I feel that radiation can act like a vaccine, because it leads to the release of neoantigen epitopes, proteins that can sensitize the immune system," he says. "Combining radiation with immunotherapy can lead to a greater synergy of the two. It still has not been proven whether immunotherapy needs to reach the brain or the tumor – most people believe that peripheral priming of the immune system is good enough to trigger an immune response, because immunotherapy drugs can, with T-cell trafficking, cross the blood-brain barrier.
"However, SRS can also lead to a further breakdown of the blood-brain barrier," Dr. Ahluwalia continues. "This may enhance either the immune checkpoint blockade delivery or T-cell trafficking. Further research is needed to validate these hypotheses."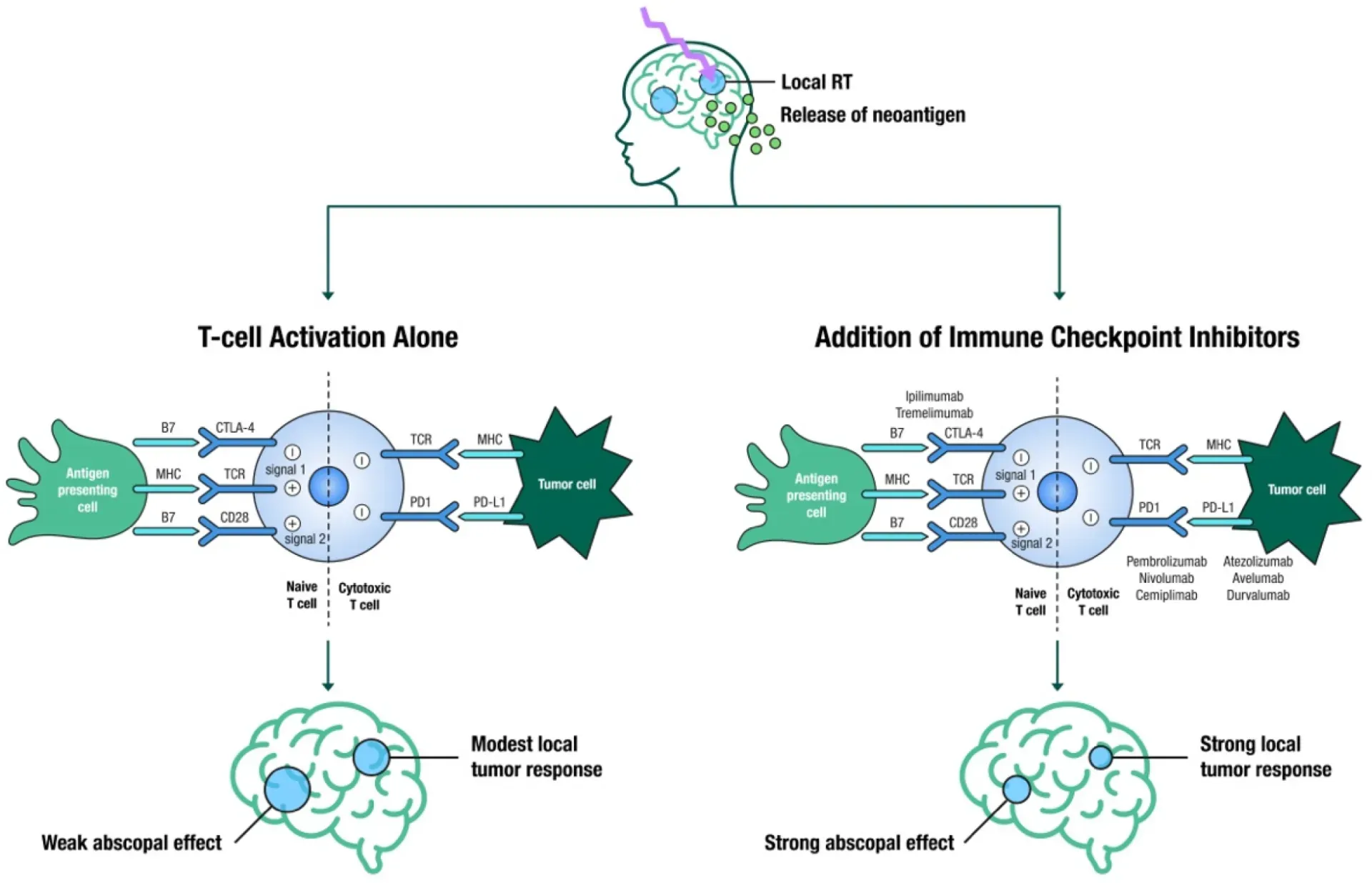 Figure 1. The immune stimulatory effects of SRS leading to a localized breakdown and permeability of the blood-brain barrier, causing the release of tumor-associated neoantigens, ultimately leading to T-cell activation by antigen presenting cells (modest local tumor response and a weak abscopal effect); in contrast, the addition of immune checkpoint inhibitors (anti-CTLA4, anti-PD1 and anti-PDL1) to SRS leads to strong local tumor response and a strong abscopal effect (abscopal effect is defined as tumor shrinkage or elimination in sections of the body not directly targeted by local therapy).8 (Tonse, et al. See Additional reading)
Better together
According to Dr. Kotecha, another rationale for combining immunotherapy with radiosurgery for brain mets is based on analyzing outcomes for radiosurgery or immunotherapy alone.
With radiation therapy alone, while there is a modest local tumor response, there is a very low activation of the immune system as well as low durability of response, which limits the potential abscopal effect for additional lesions in the brain.
"When you add immune checkpoint inhibitor therapy to radiosurgery, you can potentially enhance the local tumor response, so it improves local control in the area that we're treating with radiation, but could also confer an abscopal effect in the rest of the brain as well," Dr. Kotecha explains.
In addition, he cites research that demonstrates that the velocity of the response is faster with immunotherapy plus radiosurgery versus radiosurgery alone, as well as studies that show a reduction of new intracranial disease or distant intracranial failures. These failures are a phenomenon not seen with targeted therapies, thereby supporting the unique combination of ICIs and SRS.5-6
Regarding immunotherapy alone, Dr. Kotecha cites a multi-institutional study7 from 23 German skin cancer centers involving 380 patients, 31 percent of whom were symptomatic with 66 percent having a BRAF mutation, which is very representative of the melanoma brain mets population.
"Clearly, it is advantageous to give the combined treatment when the patient is first diagnosed with brain metastases."
"These patients either received modern dual ICI therapy [nivolumab + ipilimumab] and radiosurgery/surgery at variable times depending on physician preference," he says. "When the investigators reviewed all of the outcomes, they observed that the survival of the patients who received upfront immunotherapy alone was 16 months, versus 24 months for patients who received ICI therapy plus radiosurgery as their first treatment. Clearly, it is advantageous to give the combined treatment when the patient is first diagnosed with brain metastases."
Radiosurgery + immunotherapy at MCI
A multidisciplinary group at MCI – comprising a neuromedical oncologist, neurooncologist, neurosurgeon, radiation oncologist and others – determines the management approach for patients with newly diagnosed brain metastases. Whether the patient receives the combinatory treatment or not depends on performance status, number and size of lesions, the tumor location, presence of neurologic deficits, primary tumor extent and stage, and systemic therapy options. At MCI, as many as half of all brain mets patients qualify for the multimodal therapy.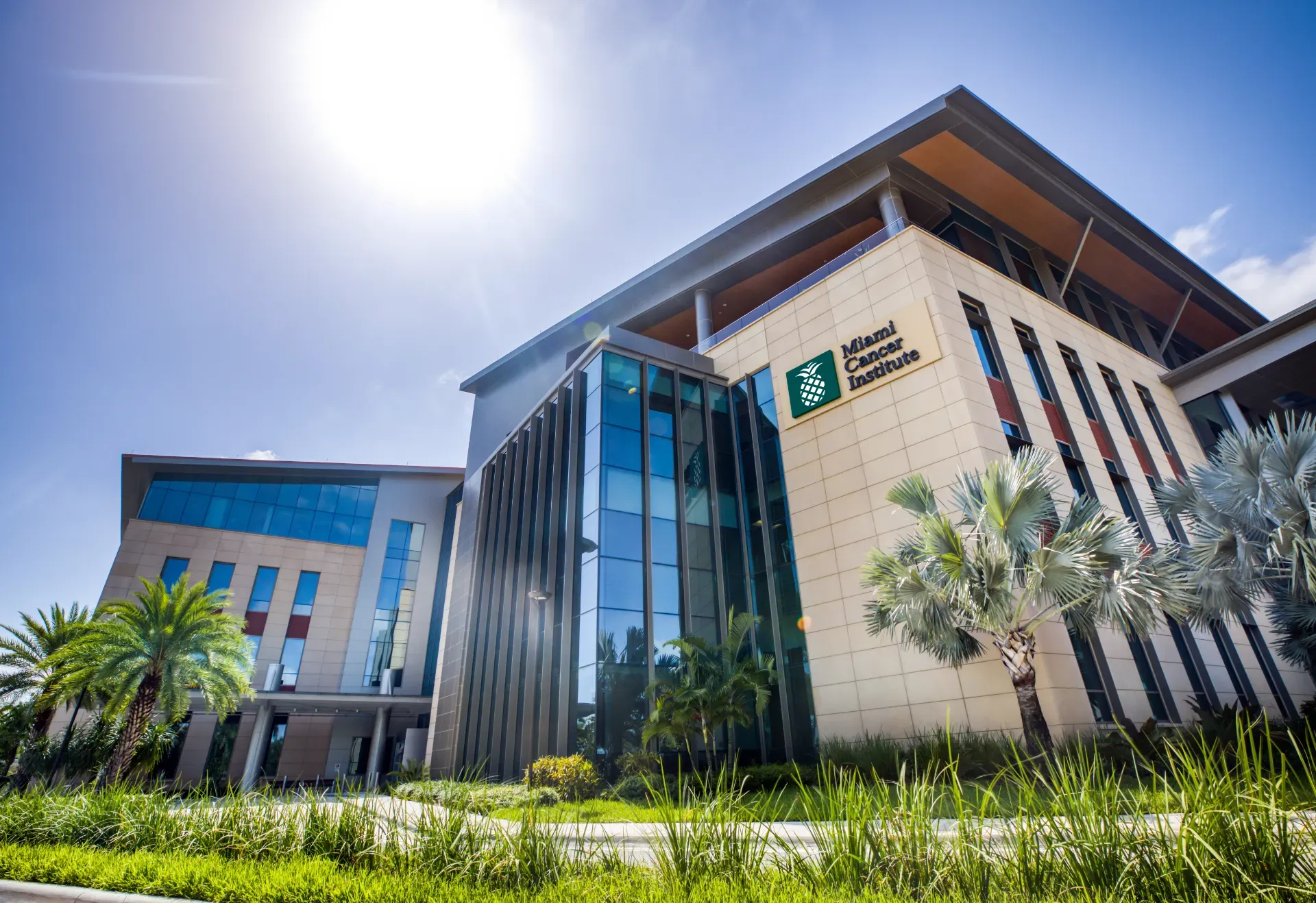 If the neurosurgeon and Dr. Kotecha determine the patient is a candidate for Gamma Knife radiosurgery, they will communicate with the medical oncology team regarding their systemic therapy plans for the patient, whether it be immunotherapy, targeted therapy, chemotherapy, or a combination.
"For example, if it's an agent that cannot be given with radiosurgery, we would want to advise them to take a break during the time of radiosurgery, or, if it's a cytotoxic chemotherapy infusion we don't want to have that on the same day as radiosurgery," he observes. "If it's an immunotherapy agent, then we coordinate that treatment at the same time if it's a drug we know can be combined with radiation."
Once all of this is established, the patient receives a planning MRI scan and within 48 hours receives radiosurgery. Whether immunotherapy or radiosurgery comes first is not particularly important, according to Dr. Kotecha.
"The key is we want immunotherapy and radiosurgery delivered in close temporal proximity."
"Typically, we've been delivering radiosurgery first, but if a patient is set up to receive an infusion, we have no problem giving radiosurgery afterward," he says. "The key is we want immunotherapy and radiosurgery delivered in close temporal proximity."
Three criteria define a positive outcome for multimodal treatment at follow-up MRI scans (+ 8 weeks, then every 2-3 months for Year 1, 3-4 months for Year 2): First, a complete or at least partial response in the treated lesions. Second, no development of new intracranial disease in the remainder of the brain or a distant intracranial failure. Third, no evidence of adverse radiation effect or radiation necrosis. (Figure 2)
Reduced response rates and possibly reduced survival are associated with patients on combined corticosteroid-immunotherapy, in addition to the limitations of radiosurgery, such as larger tumor sizes.

Figure 2. Patient with a symptomatic brain metastasis from renal cell carcinoma treated with immunotherapy and fractionated stereotactic radiotherapy (first image represents an axial MRI of the brain with contrast showing a 2 cm brain metastasis). After treatment, the patient experienced rapid reduction in the tumor volume and ultimately a complete radiographic response to treatment along with resolution of his symptomatology seen on follow-up MRIs (second and third image).
Patients receiving radiosurgery-immunotherapy at MCI have been achieving similar positive outcomes as those treated at Cleveland Clinic, where Drs. Kotecha and Ahluwalia did their retrospective analysis of the dual-therapy protocol.1
"In that study, the response rate for patients treated with the combination of immunotherapy and radiosurgery was 86 percent," Dr. Kotecha notes. "Conversely, in a systematic literature review looking at immunotherapy alone for lung cancer-associated brain mets, the majority of the mets in our series, the response rate was 16 percent – essentially our failure rate."
Since 2017, the year MCI was both established and acquired the Leksell Gamma® Knife Icon™ stereotactic radiosurgery system, the multidisciplinary team has used combined immunotherapy and radiosurgery to treat over 1,000 patients, comprising over 3,000 brain metastases. Although MCI has a wide variety of radiotherapy treatment options, the majority of these patients received Gamma Knife radiosurgery as the SRS modality in the combined therapy.
"The Gamma Knife Icon workflow is very expeditious and we have a good track record using the system."
"The Gamma Knife Icon workflow is very expeditious and we have a good track record using the system," Dr. Kotecha says. "There is significant buy-in from medical physics, radiation oncology and neurosurgery for Gamma Knife. It's a modality that allows us to work together."
The future of immunotherapy and radiosurgery
In the past decade, immunotherapy has transformed treatments for a wide variety of cancers. A definitive example of its impact has been stage IV lung cancer, according to Dr. Ahluwalia.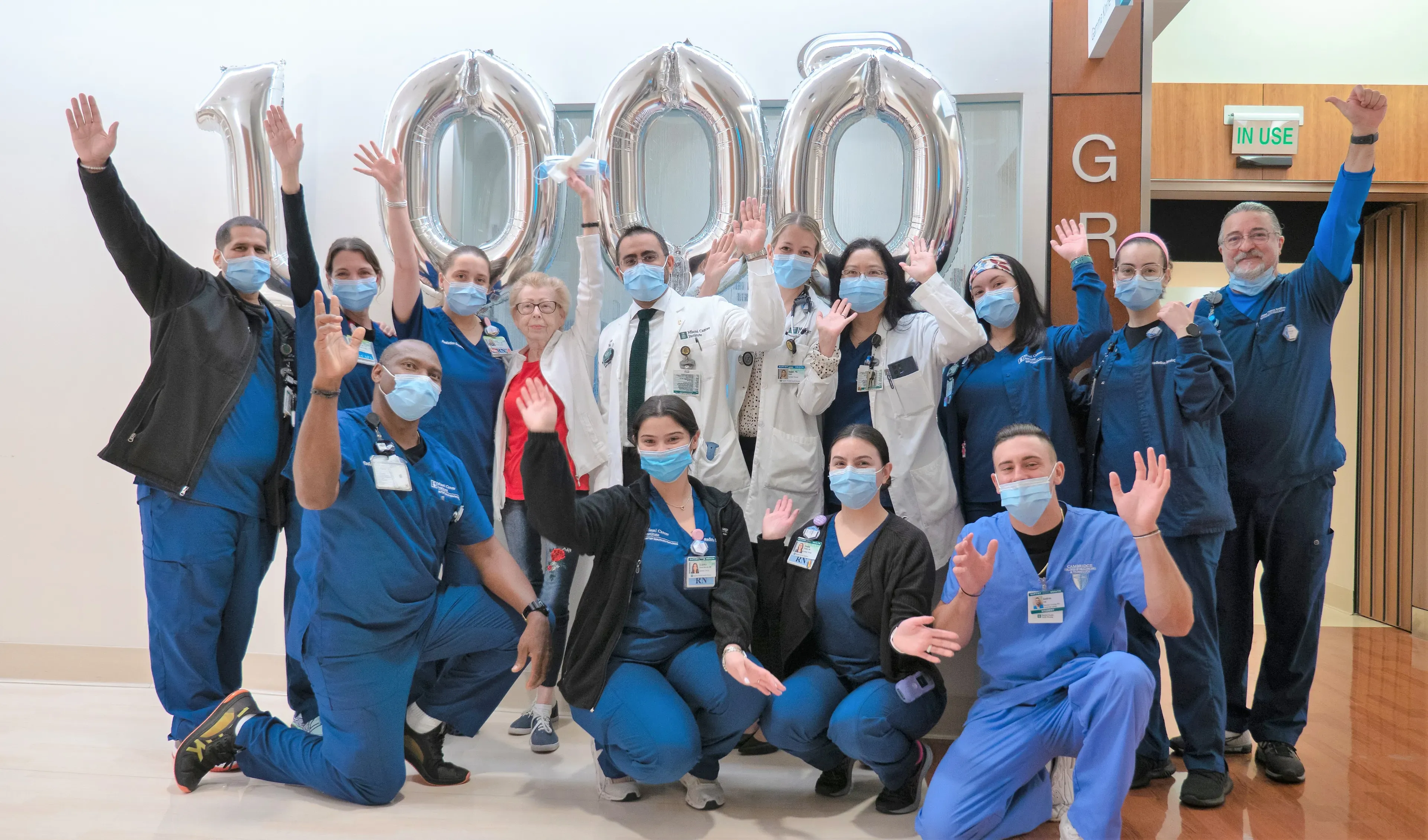 "Previously the five-year survival was around five to eight percent," he notes. "With the advent of immunotherapy and a number of targeted therapy drugs, the five-year survival now for a stage IV lung cancer is around 20 to 25 percent. Stage IV lung cancer patients who do not have a targetable mutation or actionable oncogenic driver – such as EGFR, ASP, K-RAS, MET, RET or BRAF – represent 50 percent of lung cancers, which are classified as wild-type. Immunotherapy has now become the foundation for treating brain mets."
Although the prospect of newer ICIs beyond PD-1, PD-L1, LAG-3 and CTLA-4 "has not been as gratifying as we would like," Dr. Ahluwalia observes, he is encouraged by the potential of immunotherapy with or without chemotherapy in the next five to 10 years.
"One focus of research will be how to sequence the treatment," he says. "Investigators will explore whether fractionated radiosurgery is better than single-session SRS at delivering improved immunogenicity. Then, answering the question: Can immunotherapy help us decrease the radiosurgery dose and reduce the incidence of radiation necrosis in those patients? These are the driving issues that we and several others are trying to work through, with the goal of maximizing outcomes and minimizing side effects."
For his part, Dr. Kotecha foresees a growing number of indications for immunotherapy as new classes of immunotherapy agents are introduced, as well as novel sequencing of those agents.
"We will also investigate what salvage treatments might be available when patients fail immunotherapy, because not everyone is receiving it as their first treatment," he says. "What happens when they fail that therapy? What is the next agent that will be used?"
From a radiation therapy standpoint, he predicts that clinicians will start to tailor radiation doses to be histology-specific or specific to the patient's molecular profile.
"In addition, we will know which radiation regimens best synergize with particular systemic therapies, such as immunotherapy," Dr. Kotecha says. "There is potentially some pre-clinical data that show that specific radiotherapy fractionation schedules – three fractions for instance – are more synergistic with immunotherapy than the high-dose, traditional single-session schedule. These are areas that will fine-tune a multimodal protocol that already has already shown great promise for our patients with brain mets."
Learn more about Gamma Knife radiosurgery.
References
Kotecha R, Kim JM, Miller JA, et al. The impact of sequencing PD-1/PD-L1 inhibitors and stereotactic radiosurgery for patients with brain metastasis. Neuro Oncol. 2019;21(8):1060-1068. doi:10.1093/neuonc/noz046.
Zhang, Y., Zhang, Z. The history and advances in cancer immunotherapy: understanding the characteristics of tumor-infiltrating immune cells and their therapeutic implications. Cell Mol Immunol 17, 807–821 (2020). https://doi.org/10.1038/s41423-020-0488-6
Chen L, Douglass J, Kleinberg, L, et al. Concurrent immune checkpoint inhibitors and stereotactic radiosurgery for brain Metastases in non-small cell lung cancer, melanoma, and renal cell carcinoma. IJROBP. 2018;100(4): 916-925. ISSN 0360-3016. https://doi.org/10.1016/j.ijrobp.2017.11.041.
Acharya S, Mahmood M, Mullen D, et al. Distant intracranial failure in melanoma brain metastases treated with stereotactic radiosurgery in the era of immunotherapy and targeted agents. ARO. 2017;2(4): 572-580. ISSN 2452-1094. https://doi.org/10.1016/j.adro.2017.07.003.
Amaral T, Kiecker F, Schaefer S, et al. Combined immunotherapy with nivolumab and ipilimumab with and without local therapy in patients with melanoma brain metastasis: a DeCOG study in 380 patients. J Immunother Cancer. 2020 Mar;8(1):e000333. doi: 10.1136/jitc-2019-000333. PMID: 32221017; PMCID: PMC7206917.
Additional reading
Tonse R, Tom MC, Mehta MP, Ahluwalia MS, Kotecha R. Integration of Systemic Therapy and Stereotactic Radiosurgery for Brain Metastases. Cancers. 2021; 13(15):3682. https://doi.org/10.3390/cancers13153682
Treatment for Brain Metastases: ASCO-SNO-ASTRO Guideline. Published in JCO December 2021.
Radiation Therapy for Brain Metastases: An ASTRO Clinical Practice Guideline. Published Practical Radiation Oncology 2022.
LARLGK230414