Collaboration unifies multi-system radiotherapy alliance under MOSAIQ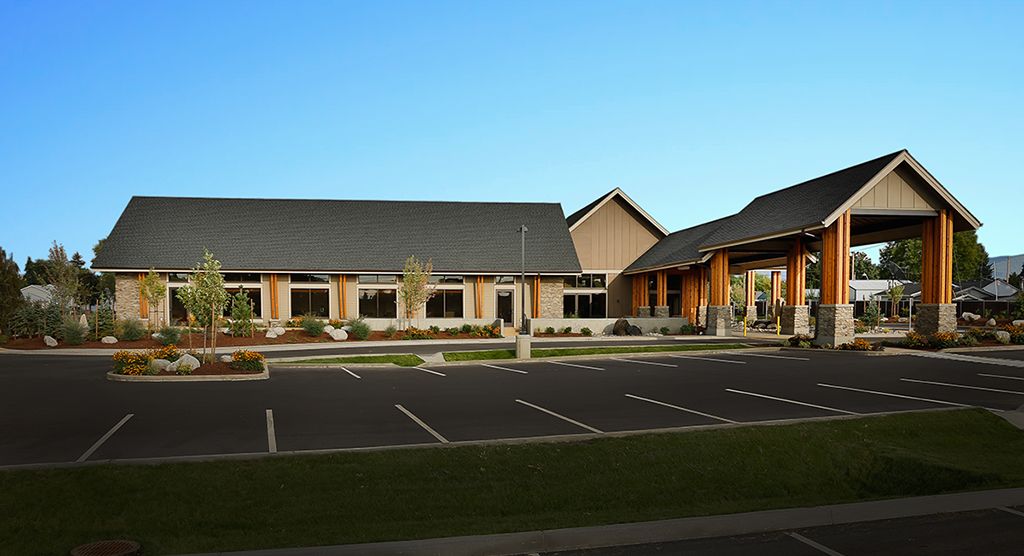 Oncology Informatics
The Alliance for Cancer Care and Elekta consulting services team up to standardize formerly diverse radiotherapy services
Strategic thinking paved the way for three major radiotherapy providers – Cancer Care Northwest (CCNW), Kootenai Health and Providence Health Care – to unite in 2015, creating The Alliance for Cancer Care. The Alliance delivers integrated and comprehensive cancer care for patients in Washington and Idaho, providing patients the cumulative expertise and resources accessible at any of the group's eight treatment locations.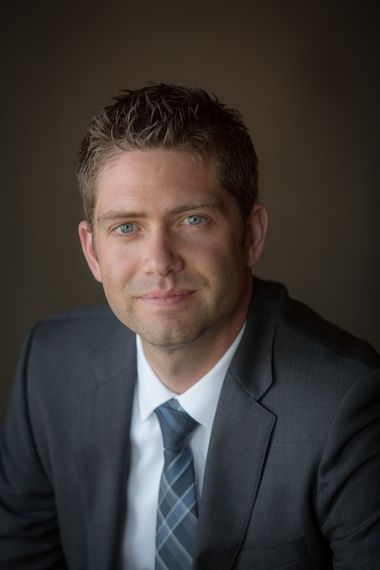 While the coalition prospered by pooling resources and eliminating competitive issues, the diversity of radiotherapy hardware, software and practices among The Alliance members meant that there would be ongoing, unwanted variations in care delivery.
"In 2015, CCNW hadn't fully transitioned to paperless, while the Providence and Kootenai sites were completely paperless and there were differences in workflow practices throughout The Alliance clinics, as well as two different oncology information systems (OIS) [mainly ARIA] and different treatment planning systems in use," says Al Ratkewicz, Medical Physicist and Manager of the Dosimetry and Physics team at The Alliance. "In addition, six Varian linacs operating at five Alliance sites were matched in pairs, but not completely matched across the board. One of those linacs was nearing the end of life and due to be replaced."
This variety in radiotherapy technology and practices sparked discussions soon after formation of The Alliance about how to standardize the coalition.
"The need to replace a linac and get all the sites on the same OIS forced us to consider a total revamp of our radiation infrastructure to make it uniform," adds Aaron Wagner, MD, Medical Director of The Alliance.
"The formation of the Alliance combined three diverse organizations and supported eight individual practices, so the intent of exploring our hardware and software options was to gain some economies of scale – to be able to move staff and patients around," adds Carol O'Leary, CCNW Chief Information Officer. "You can't do that when everyone is following their own process and using different equipment."
These discussions led to the evaluation of vendors to help The Alliance realize its standardization mission, with the group selecting Elekta as its provider in the spring of 2016. The Alliance would standardize on Monaco® treatment planning and MOSAIQ® OIS and five Varian linacs would be replaced by Elekta's Versa HD™ systems.
Alliance turns to Elekta for a helping hand
Even before the organization chose Elekta as its equipment provider, Alliance officials expressed interest in support above and beyond radiotherapy technology.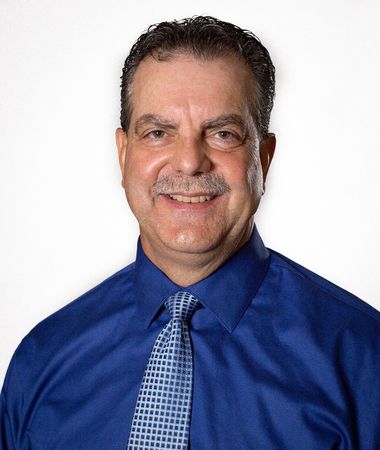 "During the evaluation process, we told Elekta that we appreciated the magnitude of this transition and related our negative experience with a previous OIS migration," Ratkewicz says. "Elekta listened to our concerns and ensured that professional services was a critical component of our deal. They recommended that we not move forward with a transition on the scale of ours without this support, which the previous OIS conversion lacked. So, literally from the time we signed the purchase agreement, Elekta began rolling out their team. This included a project director and project manager, as well as consulting services for on-site support."
"The previous project was OIS only, but this transition would be even more complicated with changing the linacs and planning systems as well," Dr. Wagner adds. "We were essentially rebuilding everything from the ground up, getting all the Alliance sites paperless, standardizing our order and billing processes and implementing IQ Scripts (see Box) in MOSAIQ®. Elekta was great about understanding our desire to have a partner in this project and they wanted to make sure it went successfully."
Elekta worked with The Alliance's change management team leads: Ratkewicz, for physics and planning; Dr. Wagner for physicians; and O'Leary for IT. In addition, The Alliance selected an individual from each radiotherapy department role (front office, medical records, scheduling, nursing staff, physicians, therapists, dosimetrists and physicists) to serve as a MOSAIQ super users.
Kicking off the transition
The transition from ARIA to MOSAIQ began with an Elekta professional services team visit to CCNW for the project's first change management meeting, which officially launched the Current State observation. Over a two-week period, Elekta visited each of the seven Alliance sites and interviewed individuals in each radiotherapy department role to analyze their current OIS processes related to information workflow and – with The Alliance MOSAIQ super users – to review the EMR forms used.
The Alliance's change management team also bore significant responsibility for advancing the project.
"We had regular meetings with representatives from every department – lab, pharmacy, scheduling, registration – we lived and breathed the implementation that year," O'Leary recalls.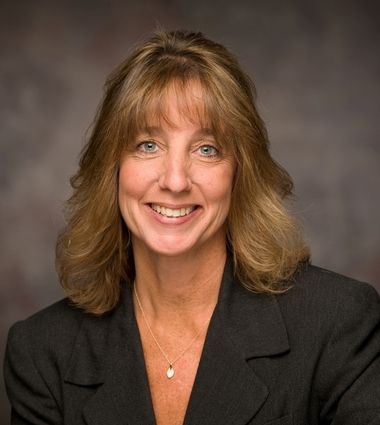 "The Elekta team would assign us homework," Ratkewicz adds. "It involved building teams and discussing our existing process and workflows. Then, we had phone or in-person meetings with Elekta to go over each of those items."
Following the Current State observation, the Elekta team assimilated the information to prepare the Future State workflows, which details how all Alliance staff will employ MOSAIQ. Elekta visited The Alliance sites to conduct Future State workshops for the MOSAIQ super users and the department heads from each role/group.
The Future State workshops help determine what types of configuration are required and the statement of work determines which parts of the configuration are Elekta's or the customer's responsibility.
The Elekta team educated the users on how to configure their assigned MOSAIQ features – such as quick order tabs; common problem codes; certain IQ Scripts; and external directory, facilities and payers. The Elekta team maintained ongoing contact with the customer to verify that all configuration work was completed. Elekta also conducted a dry run systems check to validate that configuration and IQ Scripts were properly set up prior to end-user training.
"While there were some workflows that worked well for a single Alliance site, that's not an integrated platform for an eight-site organization," Ratkewicz says. "So, we selected best practices from all the sites and arrived at a solution that would work across all of the Alliance members. We spent a lot of time going over those workflows, making sure IQ Scripts and the quality checklists were going to achieve what everyone wanted, which was an integrated EMR system across the entire radiation oncology service line."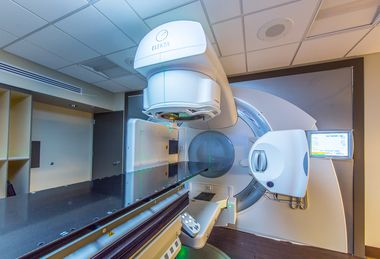 "We and Elekta took so much time and care planning the MOSAIQ transition – figuring out what worked and what didn't – that we ran into most of the snags before any of the go-lives," Dr. Wagner adds.
The Alliance hired an individual for an important new position – Clinical Informatics Specialist – an RN with a Master's degree in Health Informatics who worked individually with physicians, nurses and other clinical staff to create new workflows that complemented MOSAIQ, according to O'Leary.
"She [Erin Swanson] worked in IT and was really 'boots on the ground' and the liaison to Consulting Services – it made a huge difference," she says. "Erin also developed training guides that reflected The Alliance rather than using generic vendor-provided material. She was responsible for validation testing and acceptance of each workflow with the appropriate departmental/provider champion, and she trained some of the remaining end-user groups, like registration, scheduling and medical records. Prior to go-live, she made sure we had staff and provider acceptance – we didn't want to make changes on-the-fly during go-live."
"I would highly recommend to anyone undergoing a transition of this size to have this type of 'internal champion,'" Ratkewicz adds. "Erin owns the responsibility for making MOSAIQ workflow changes and is instrumental in their continued success by evolving our processes."
Seven MOSAIQ go-lives in eight months
By February 2017, the stage was set for the beginning of the ARIA to MOSAIQ migration at seven Alliance sites, in addition to the replacement of five Varian linacs with five beam-matched Elekta Versa HD systems. At two of the Alliance sites, the MOSAIQ go-live coincided with the go-live of the newly installed Elekta linacs.
"We staggered the go-lives to maximize the on-site presence of Elekta Consulting Services support personnel and our internal Super Users for each go-live," Ratkewicz notes.
At each of the go-lives, the Elekta team provided troubleshooting support, answered workflow questions and connected Elekta Support with Alliance staff for additional help when needed.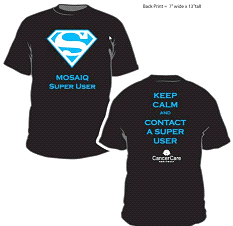 The Alliance created t-shirts for all of the Super Users so that end users could easily identify them to ask for help during the go-lives. End users sought help from Alliance super users first, and if they were unable to resolve a question, they asked an Elekta representative. The Alliance teams strived to be best practice examples of stakeholders, taking responsibility for their own training and implementation.
Mission accomplished
The physical presence of the Elekta professional service representatives throughout the ARIA to MOSAIQ transition was critical to the project's success, according to Ratkewicz.
"All levels of Elekta support are important, but on-site support is the best," he says. "That support before the 2017 go-live period was so comprehensive that after the second go-live, the Elekta professional services role then became more supervisory. We still had follow-up meetings with the Elekta team all the way through the next go-live, and for months after that, but then they became much less frequent and focused on minor issues."
"The transition to MOSAIQ definitely moved us a big step up toward having more standardized processes across the board."
Dr. Wagner and O'Leary add that, in their opinion, the mission of Alliance standardization has been fulfilled.
"We were able to standardize not only the EMR itself – the way notes are done, for example – but also some of the deeper things like: How do you ensure authorizations happen by different teams? How do we make sure the right billing is done by different teams," he says. "IQ Scripts has been a major positive change – it really unified our processes across The Alliance. Plus, our service is now completely paperless."
"All of the sites are now on a single database and we're all sharing EMR records all the time now," O'Leary adds. "The transition to MOSAIQ definitely moved us a big step up toward having consistent processes throughout. Having the Elekta professional services team guide us in that transition was critical."
MOSAIQ IQ Scripts – automation to drive the workflow
Available in MOSAIQ beginning at version 2.4, an IQ Script is a sequence of activities connected together and launched by a triggering event, such as creating an order or entering a change to patient data. IQ Scripts, which use simple scripting preferences to link together tasks in a chain, automatically trigger the presentation of one or more new QCLs or an assessment when a previous QCL or assessment is completed.