Canadian radiotherapy program thrives amid major patient volume increases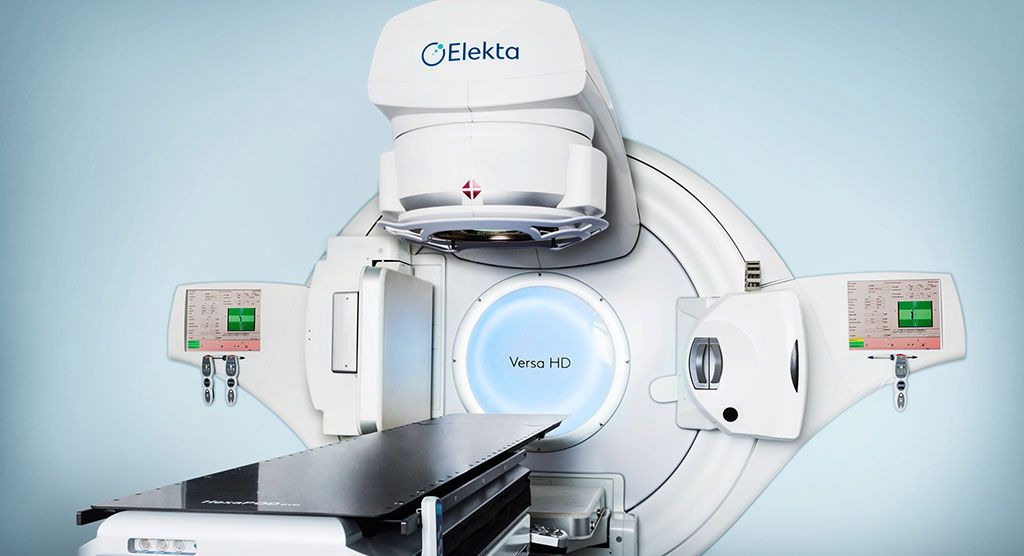 Oncology Informatics
The Ottawa Hospital and Elekta partner to boost radiotherapy efficiency
The so-called "Grey Tsunami" of baby boomers using healthcare services isn't taking the Radiation Medicine Program at The Ottawa Hospital (TOH, Ottawa, Ontario) by surprise. The medical center began acquiring the extra needed cancer treatment resources over the past 10 years when the hospital entered a partnership agreement with Elekta to reinforce its radiotherapy capacity with additional linear accelerators and software. With the major increase in radiotherapy patient volume, the Radiation Medicine Program is a model of efficiency.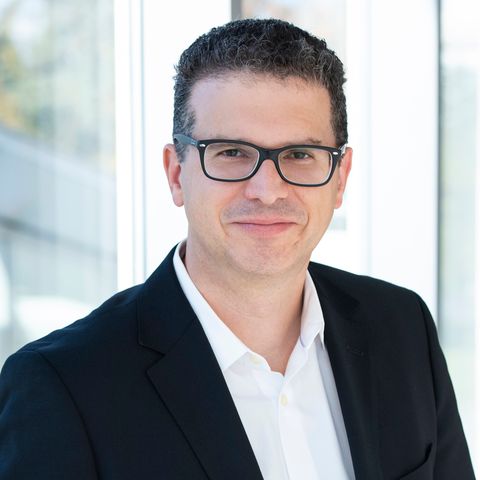 "Our volume has grown 30 percent in the last decade, and that's mainly due to an increase in the cancer incidence among individuals in their mid-50s to mid-70s – the baby boomer generation," says Jason Pantarotto, MD, Head, Radiation Medicine Program at TOH, which has radiation therapy services at its General Campus and the Irving Greenberg Family Cancer Centre (a Queensway Carleton Hospital). "But it's also a result of our efforts to ensure that every patient in our region has access to radiotherapy services."
More than 85,000 people receive a cancer diagnosis in Ontario each year; TOH treats 4,600 cases with radiation annually.
Standardizing increases efficiency
Diversity is often viewed as a plus in many areas, but in the context of radiotherapy equipment, standardizing on Elekta products has been the key to TOH's strategy to boost efficiency as patient volumes rise.
"Increased efficiency is a top priority," Dr. Pantarotto observes. "Previously, we had different linacs and radiotherapy software from various vendors. The need to shift a patient between systems happens all the time at radiation oncology clinics, and then you have to re-plan the patient. Now, all of our linacs are Elekta systems and they're all beam-matched – from the first Elekta Synergy® to Versa HD™ – which means we can effortlessly switch a patient to a different machine if necessary."

VMAT speeds daily throughput
With its complement of matched, advanced linacs and Monaco® treatment planning system, TOH has been able to steadily shift from relatively slower treatment delivery techniques to faster Volumetric Modulated Arc Therapy (VMAT). Today, 60 percent of all cases are treated with VMAT, according to Dr. Pantarotto.
"VMAT planning is far more efficient and the therapists tell us they find VMAT delivery more efficient than traditional methods."
"We've passed an inflection point where it's less complex now to deliver VMAT than some of the older delivery techniques, such as step-and-shoot IMRT and 3D conformal, which were common in the past," he says. "VMAT planning is far more efficient and the therapists tell us they find VMAT delivery more efficient than traditional methods. And that's for simple palliative cases as well as for the complex ones."
In this respect, the radiotherapy team gains not only speed but a uniform process for all TOH team members to follow, regardless of the patient type or time of day.
"Our future vision is to use VMAT even for our on-call emergency patients because a homogenous process that everyone is familiar with is a safer process," Dr. Pantarotto observes.
Faster planning 
TOH's planning of VMAT cases with Monaco boosts efficiency at the start, he adds.
"Faster case planning allows the planner to not only create better plans via Monaco software, but they also can run multiple iterations at the radiation oncologist's request," he explains. "That's valuable from the physician's perspective. We're seeing beautiful plans, and that has made us rethink how we treat patients. We're thinking of the immediate future and devising how we might be able to give even more dose in a shorter time and evaluating that in clinical trials. We wouldn't be in this mindset if we didn't have a tool like Monaco."
Radiotherapy frontline treatment for more cases
The ability to perform precise, efficient treatments with its Elekta solutions has added to TOH's workload as much as Grey Tsunami demographics, according to Dr. Pantarotto.
"There are disease sites that we see more of over time," he says. "For example, patients with Stage I lung cancer or liver cancer are increasingly diverted from the OR to the linac. These are patients that would not otherwise have been in the clinic a decade ago. In addition, Stereotactic Body Radiation Therapy [SBRT] continues to rise in popularity at TOH. In one recent year, we performed 230 lung SBRT treatments, whereas 10 years ago it was no more than 50. A treatment that in the past once took 45 minutes for a single tumor, we now routinely treat two, three or even four lung nodules at the same time."
SBRT also is increasingly used for prostate, adrenal glands and periaortic lymph nodes. As a result of more efficient planning and delivery, patient wait times for treatment have improved substantially.
"With Monaco we are finding we can develop complex, high-quality plans faster than ever before."
"Over the last seven years, we have scrutinized every step in the planning process," he says. "With Monaco we are finding we can develop complex, high-quality plans faster than ever before. Now, instead of starting with a somewhat crude plan, we can start with a very sophisticated plan very quickly and save us the work of re-planning the patient a few days later."
Dr. Pantarotto adds that its MOSAIQ® Oncology Information System contributes to the department's efficiency by keeping staff in the loop on where the patient is in the planning process.
"Culturally, we made a major step forward when we implemented the IQ Scripts functionality in MOSAIQ. IQ Scripts presents physicians with a worklist as soon as they sign in," he says. "It turns out that the doctors will attend to those tasks very quickly, because they don't like having uncompleted tasks with their name beside them. And most radiation oncologists enjoy striking things off lists."
MOSAIQ and Monaco: simplified workflow with interoperability
The TOH radiation therapy team is further simplifying its workflow with MOSAIQ and Monaco, which will automate export and remove manual steps during plan promotion. The enhancement will improve interoperability between MOSAIQ and Monaco, enabling demographic sharing, common-user authorization, patient access log, automated plan export/promotion, Spatial Registration Objects (SRO) managed in Monaco and isocenter shifts Prescribed Relative Offset (PRO).
"Better integration of MOSAIQ and Monaco will inform our decision on whether we can treat again."
"Individuals with cancer, thankfully, are living longer than ever before," Dr. Pantarotto says. "As a result, they are coming back more often to the clinic. The question is whether we can treat them again. We need to know more than just what the dose was and what general part of the body was treated. We need to know what the plan looked like and where the medium and high-dose regions were. Better integration of MOSAIQ and Monaco will inform our decision on whether we can treat again.
"There are other situations where we need to peer review a case before a patient start," he continues. "We don't know anything about the patient, but we need to efficiently look them up and bring up their plan so that we can review our colleagues' work. Both tasks call for access to radiation plans that are only a mouse-click away. We don't want to wait for a database load or go into another software package with a new password. Information needs to follow the patient, smoothly, and be there when we need it. Again, the tighter link between MOSAIQ and Monaco will facilitate that."
Elekta Unity – the ultimate in adaptive radiotherapy 
While there currently are no plans underway at TOH to acquire the Elekta Unity MR-Linac, Dr. Pantarotto appreciates the major benefits the system could provide for his patients in terms of frequent treatment adaptation.
"Certain subsets of patients will benefit by having access to a tool like Elekta Unity for delivering enhanced real-time imaging."
"The cancer centre is a large facility, with the Radiation Medicine Program alone seeing over 5,500 new patients each year in consultation," he notes. "Certain subsets of patients will benefit by having access to a tool like Elekta Unity for delivering enhanced real-time imaging, making it easier than ever before for the clinician to modify the treatment plan during a therapy course. This is time-consuming currently, but we know there are some patients that will really benefit if we can tailor the plan to their reality in any given week or day.
"I think the timing is right for this technology as well," Dr. Pantarotto adds. "Many radiation therapy departments, including our own, are becoming more familiar with the culture of MR and MR safety issues. This is why we are installing MR simulation units and incorporating them into our workflows. We also are training individuals who have dual certification as both radiation therapists and MR technologists – and hiring more of them. We're clearly developing the right workforce to use these new tools."
As TOH continues its partnership with Elekta, Dr. Pantarotto is looking forward to ongoing improvements in his program's efficiency and sophistication.
"We view Elekta as a true partner in cancer care for the patients of Ottawa and our region," he says. "As providers, we face challenges that evolve over time and the same is true for Elekta as a vendor. Over several years, our relationship has grown such that we feel our experience can help Elekta develop products that are even more useful for the future, and that usefulness will translate to safer, more effective and more efficient radiotherapy for our patients."
*Elekta Unity has CE-mark and 510(k) clearance. Not available in all markets.