Busy Elekta Unity MR-Linac clinical users pile up clinical evidence during pandemic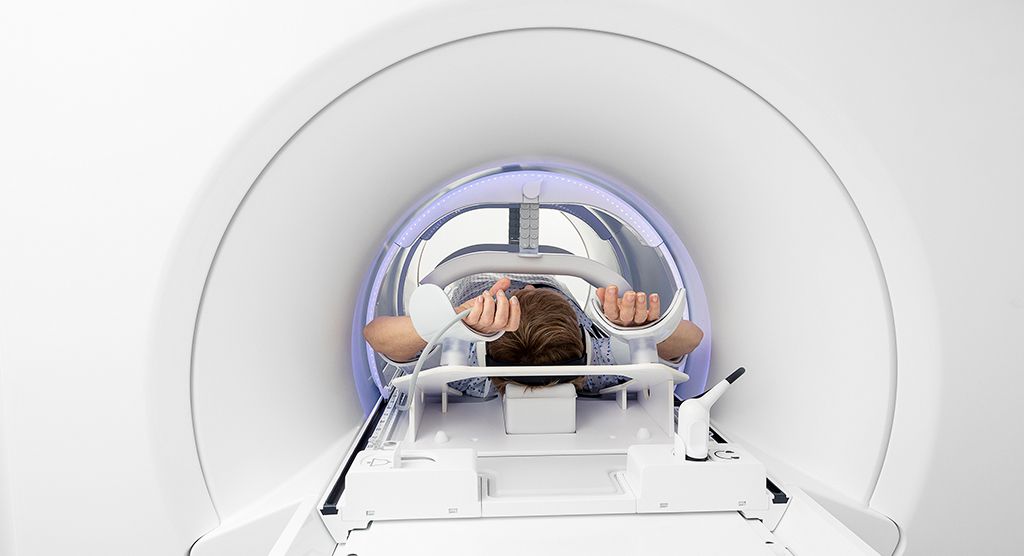 MR-RT
First-ever virtual Elekta MR-Linac Consortium meeting packs in attendees, presenters showcase breadth and depth of clinical work
By Marco Luzzara, MSc, Senior Director of Medical Affairs and Clinical Research, Elekta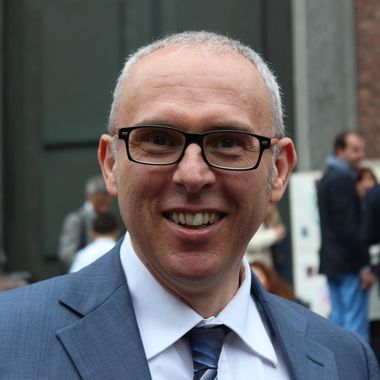 As virtual events go in 2020, we couldn't have been more pleased with the quality and volume of presentations at the September 7-11 Elekta MR-Linac Consortium meeting, which boasted an online gathering of a record 566 attendees from 48 sites and 18 countries. This 15th meeting of the Consortium yielded 61 scientific abstracts and 27 clinical abstracts. Since we last convened (in person) in March 2020, Elekta's more than 20 MR/RT innovation leaders have added many hundreds more patients treated with Elekta Unity, a system that has found application in myriad anatomical sites and indications.
Based on this momentum, we truly expect Elekta Unity to transform radiotherapy practice; in fact, there were many presentations of treatments that could not have been delivered using traditional technologies. To me, this represents continued confirmation of this transformation.
As in past meetings, the September conference strongly emphasized educating new Unity users on clinical workflows, MRI protocols and best practices – all in an effort to increase their confidence with this advanced new modality. The more experienced Unity centers were instrumental in this knowledge sharing by presenting details on their current clinical implementation.
The educational session for new Unity users included a review of the Elekta Care™ Learning Journey for the MR-Linac (Figure 1). Through Elekta Care, adopters of advanced technology receive the training support they will need to fully leverage new clinical systems. This support encompasses targeted instruction for treatment and planning teams and insight on beam data collection, Monaco treatment planning, aspects of MRI (for Unity) and peer-to-peer training.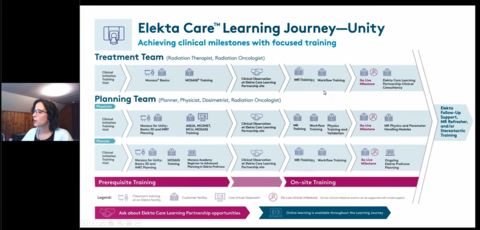 In addition to a trove of 61 scientific presentations from 20 Elekta Unity users over the second and third day of the symposium, attendees received a two-hour review from members of the Tumor Site Groups (TSG), the clinical working groups inside the MR-Linac Consortium that define the details of clinical studies and standardize best practices. This September 9 program involved TSG sites reporting on their Elekta Unity treatment of the breast, prostate, pancreas, bladder, oligometastatic and brain cancers, in addition to head-and-neck and gynecological malignancies.
All of the TSGs treat and collect data under the auspices of the Multi-Outcome Evaluation of Radiation Therapy Using the Unity MR-Linac (MOMENTUM) study. MOMENTUM is a multi-institutional, international registry facilitating evidenced-based implementation of Unity MR-Linac technology and further technical development of the MR-Linac with the chief purpose of improving patients' survival, local, and regional tumor control and quality of life.
On September 10, several Elekta Unity users gave a total of 27 clinical case presentations, representing a wide variety of indications and workflows. Examples from the "Programmatic" track of the three parallel sessions included:
Froedtert and the Medical College of Wisconsin (F&MCW): At the time of the conference, F&MCW had treated 94 patients, encompassing 15 anatomical sites, including 30 liver cases and 23 pancreas cases.
Genesis Care (St. Vincent's Hospital, Sydney, Australia): This global healthcare network will install up to 21 Elekta Unity systems in North America, Europe and Australia. With 19 patients treated in September, Genesis Care reported two interesting cases, including gel and seed displacement that had discouraged referral to a standard linac, and a case involving adrenal mets growing in size during treatment and requiring plan adaptation.
The Institute of Cancer Research and the Royal Marsden Hospital NHS Foundation Trust: ICR-RMH has treated 76 patients up to September – mainly prostate cancer cases, but recently adding bladder and head-and-neck patients. The site's interesting cases included a gynecological boost case involving differential motion that made brachytherapy impractical, as well as a prostate and oligomets case with unfavorable anatomy.
The University of Tübingen: This center began using Elekta in September 2018, accumulating 180 patient treatments and many different anatomical sites, including prostate, rectum, liver, pancreas, breast and head-and-neck.
The 16th meeting of the Elekta MR-Linac Consortium is scheduled to take place in June 2021.
Click here to learn more about Elekta Unity.