Building a new model for understanding and undergoing radiotherapy – brick by brick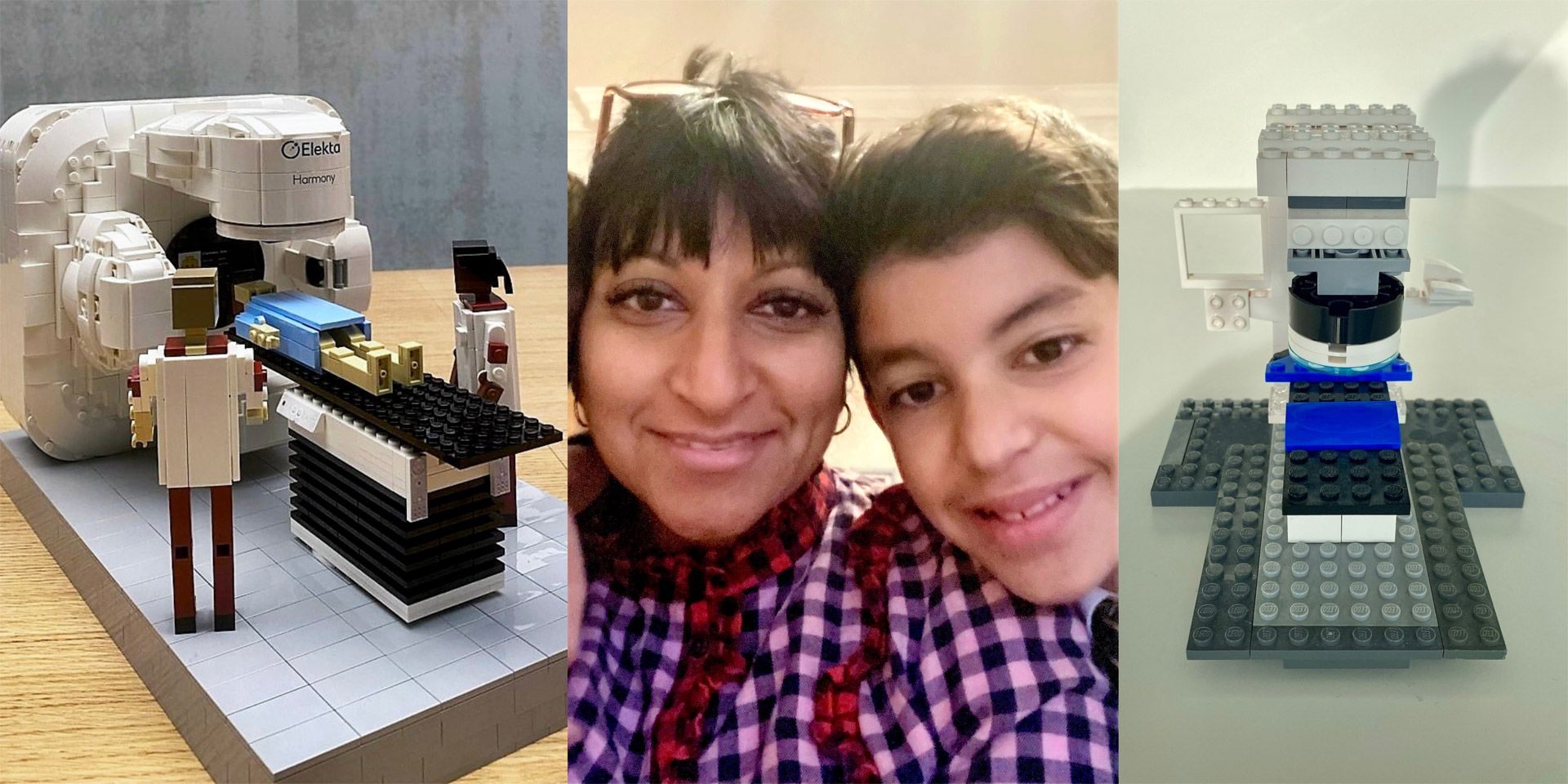 Culture
Yet another use for the ubiquitous LEGO – inspired by an Elekta Mum and her son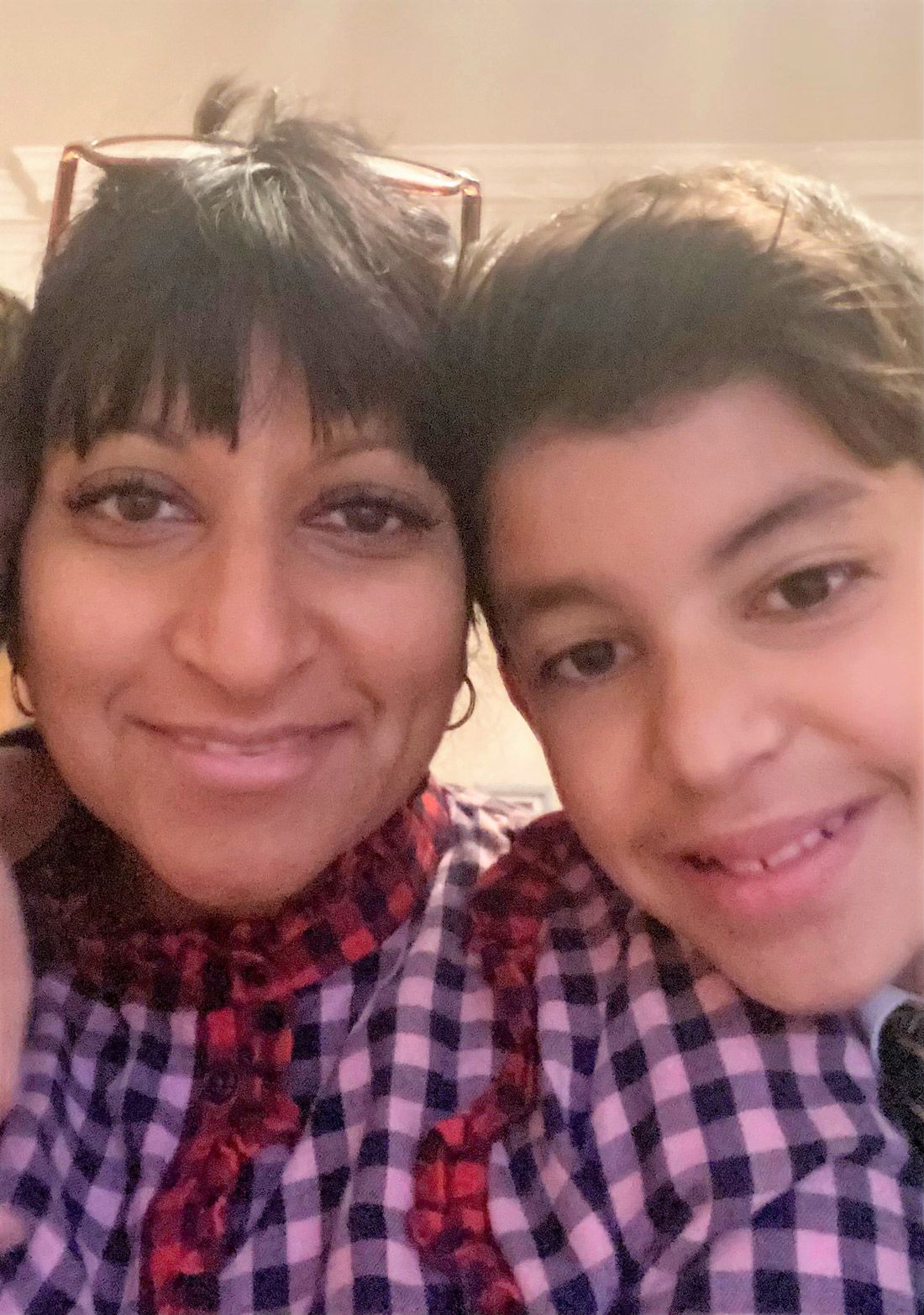 Like millions of households around the world, the pandemic created challenges for working parents, who had to balance their careers while at home with children. Here, we tell the story of Elekta's Customer Engagement Manager, Jennifer "Jen" Anthony, and George, her then 10-year-old son, and how they turned their time together into a moment of inspiration and hope.
On one particularly busy afternoon during lockdown, Jen was occupied with meetings and challenged George, who had already completed his schoolwork, to try and build a LEGO-inspired linear accelerator with his brick collection.
Jen has worked at Elekta all of George's life, so the image of a linac must have been in his subconscious – as he produced a model complete with rotating multileaf collimator, imaging arms and immobilization devices, all before her meetings ended.
"This got me thinking about what a leveler LEGO is," says Jen. "Could a simple LEGO model help patients, children and adults alike overcome some of the barriers or fears they face, or ease discussions with family and friends during their treatment journey?"
The same week that George created his model, the Sunday Times featured an article on the UK's only certified LEGO professional and his business, Brick Galleria, a LEGO modeling company that designs and creates models. Jen contacted the owner, Kevin Hall, and the rest as they say, is history.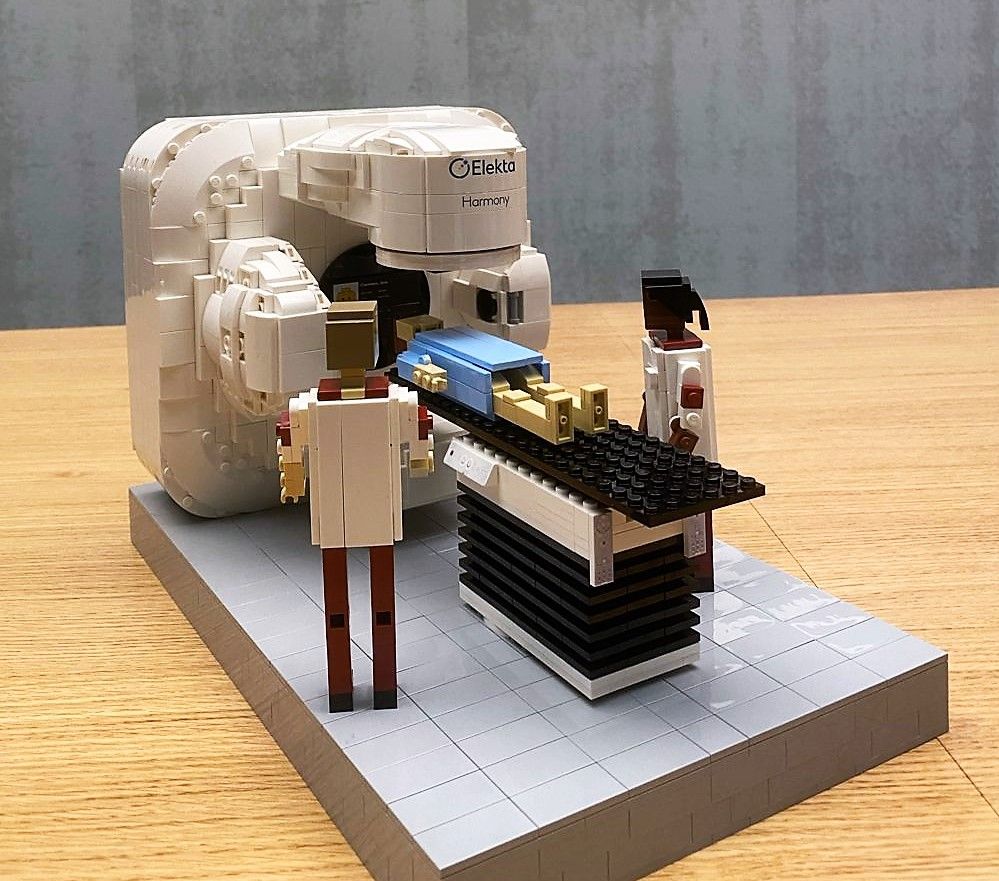 Since then, Jen and some of her colleagues at Elekta partnered with Brick Galleria to create our own LEGO model based on the company's latest linac – Elekta Harmony – to explore how learning through play could be used to help others better understand radiotherapy treatment, as well as potentially to support caregivers and people undergoing treatment overcome the barriers or fears they may face and help them better cope throughout their treatment journey.
"Obviously, there has never been an implication that cancer treatment can be a 'fun' experience for patients or their families," continues Jen. "However, if there are ways to distract from the rigors of treatment, they can be a godsend during trying times. Our LEGO model fits into this concept beautifully and we hope to pursue it with the creation of more. Stay tuned to see what's coming next!"