Automation transforms radiotherapy planning at GenesisCare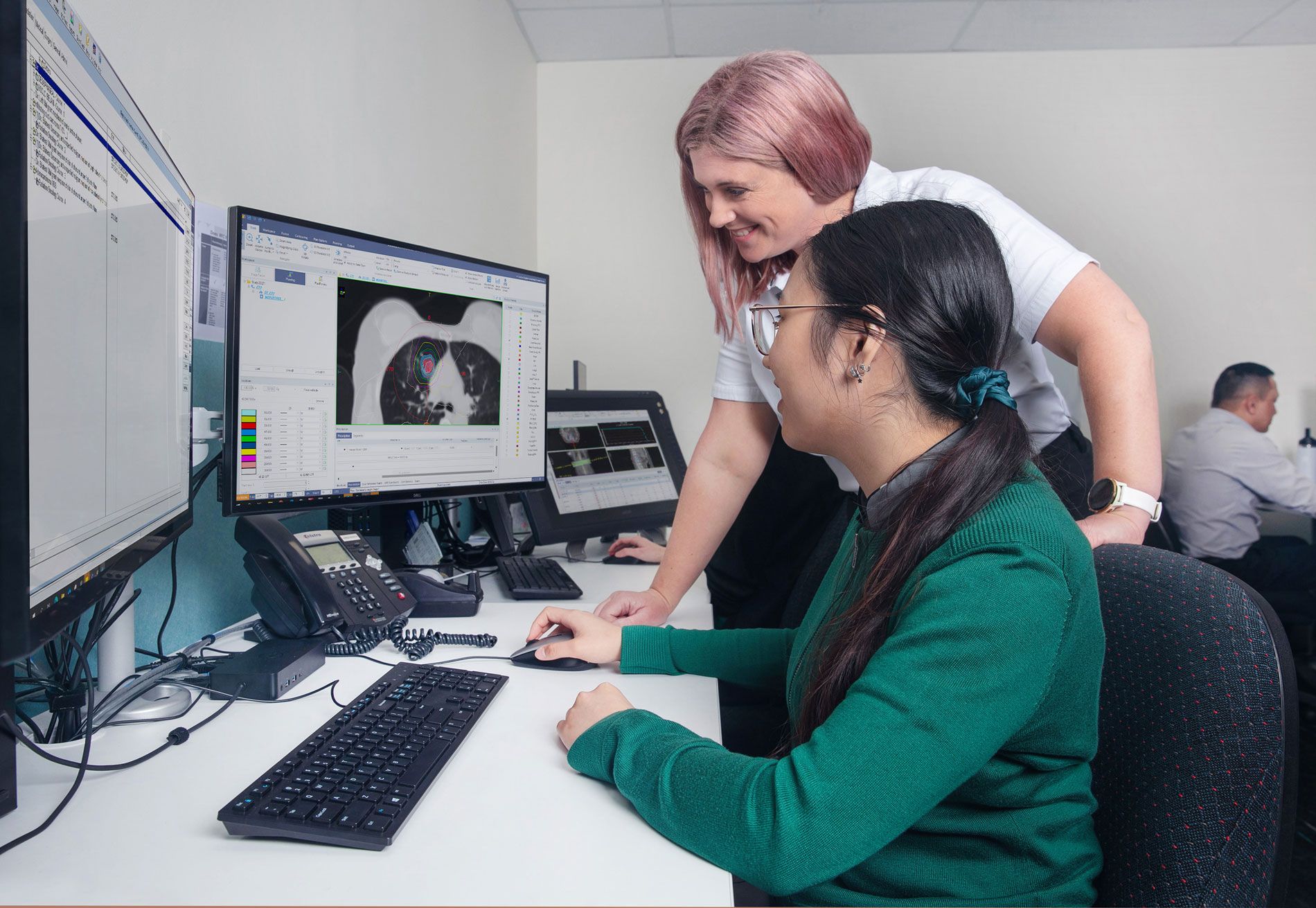 Radiotherapy
Organization realizes major time-savings by eliminating manual planning steps with Monaco scripting
GenesisCare Australia's 2021 transition to Monaco® 6 treatment planning system for all of its Elekta treatment machines has been a resounding success, enabling the organization to streamline its planning processes through the planning system's application programming interface (API)-based scripting feature. The new scripting capabilities in Monaco allowed GenesisCare to run a series of tasks in one step and to automate repeated or error-prone tasks that used to be done manually. Planning activities facilitated with Monaco scripting APIs include creating a new plan from a plan template; adjusting beam setups; setting and adjusting plan objectives or constraints; setting and adjusting clinical objectives; and performing calculation and optimization. The increased interoperability between Monaco and MOSAIQ has also been a significant advantage.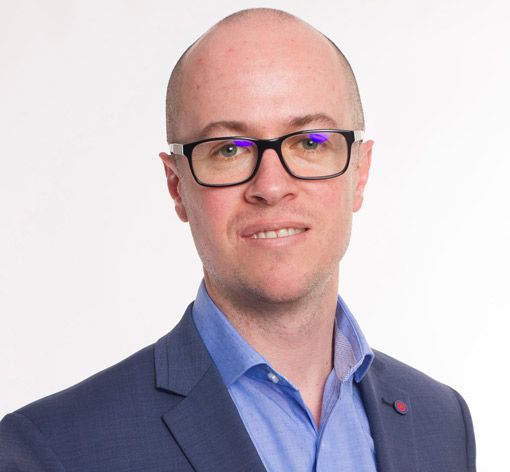 Elekta spoke with GenesisCare's Matthew Price, Global Head of Planning Automation, Peter McLoone, National Physics Service Manager, and Yvonne Price, Head of Planning, GenesisCare Western Australia, about Monaco implementation and the results they achieved.  
Elekta: What value did you see in adopting Monaco?
Matthew Price: We wanted to develop truly scalable automation solutions, not just for one clinic, but across the entire GenesisCare system in Australia. Our goal was to automate 50 percent of all plans for pelvic and prostate cases—that means zero human intervention between a doctor drawing the volumes and a doctor approving the plan. We were trying to turn the class solution approach of the past to be totally "headless," in which a dosimetrist doesn't need to touch the plan.
"We estimate we save about 85 minutes on every automated plan that goes through the pipeline. This translates into removing approximately one day off the process when we eliminate the queues associated with processes."
Elekta: What is the key advantage of having scripting available in Monaco?
Matthew Price: Scripting allows users to create scripted computer programs that can execute certain tasks without user interaction. This means that routine tasks can be a single button click, and the application will complete these steps, as though a user is doing them. Each button or action is linked to a specific piece of code that can be grouped together to create anything from simple to advanced workflows.  
In addition, the timesavings is significant. We estimate we save about 85 minutes on every automated plan that goes through the pipeline. This translates into removing approximately one day off the process when we eliminate the queues associated with processes. 
Elekta: How was scripting implemented at GenesisCare?
Matthew Price: We implemented scripting by doing individual treatment sites. As we built and validated plan templates, we plugged them into planning automation. We push data into a lightweight database that lets us know which treatment plans go down the pipeline and their success. This helps us understand success and uptake. 
We also pay a lot of attention to scripting governance. We have a committee of representatives that makes decisions on direction and strategy, as well as risks and mitigations. Our physics team works very closely with a team of software developers and dosimetrists to ensure our scripting is well-documented and scalable, and delivers the benefits intended.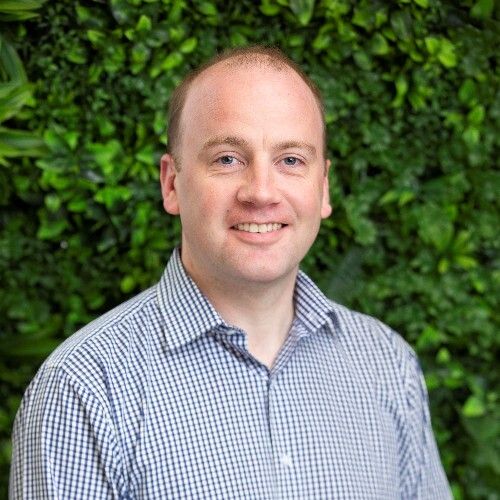 Peter McLoone: There was strong clinical oversight as to what was scripted and the roadmap in terms of clinical sites was based initially on areas of minor complexity but high patient numbers. Clear measures of success were identified to enable an endpoint in each script. The Monaco 6 script management tool allows individuals to test a script without the risk of them being used clinically. In the Pinnacle TPS, anyone can create a script, but the problem with that was we couldn't control how good or bad it was, or control how it was shared. At GenesisCare we designated a group that can use unapproved scripts – they can create, refine and troubleshoot them. That ensures that, throughout GenesisCare sites, only scripts that the governing group approves are used.
Elekta: What was the transition from Pinnacle/Eclipse to Monaco scripting like?
Matthew Price: We've completed the treatment sites for prostate and pelvis. Our teams are much more comfortable using Monaco now and our process for building templates is far easier due to better understanding of the Monaco solution, in addition to experience – where synergy exists between sites, such as between brain and head-and-neck. 
Before Monaco scripting, we would develop a template that we thought would work for many patients only to find it worked for only some patients. That meant we had to create a new template and iteratively tweak it and try again. With Monaco scripting, we could create a template and a script for it and batch run 100 patients outside of clinic hours. We may find that 60 percent of those plans were fully automated and analyze why the 40 percent failed and determine a solution. So, creating templates has been a lot more effective with scripting, because you don't focus on maximally optimizing plans for individual patients.
Elekta: What other aspects of Monaco 6 make treatment planning easy?
Matthew Price: Having the template contain nearly all the requirements for planning makes the process easier. It removes the need to call and set multiple items within the system. You can execute the template, which does the majority of tasks rather than leveraging scripting.
Peter McLoone: Multi-criterial optimization (MCO) also obviates the need to constantly interact with the plan to achieve a successful outcome for each patient.
Elekta: What was the Pinnacle process as it relates to scripting?
Matthew Price: Pinnacle automation required more user interaction throughout the process. It wasn't headless, and not having MCO meant that the class solution approach had a low "no-touch" success rate. With Monaco 6 – from the point at which the patient is imported, the template is loaded and MCO is applied – no one touches the plan. You basically load the script and it will present you a solution at the end that you can review. Headless operation is what saves time and MCO is how you achieve headless operation.
"Currently over 60% percent of our plans run through Monaco automation, the majority [2 out of 3] requiring no or minor adjustment."
Elekta: What efficiencies has GenesisCare realized?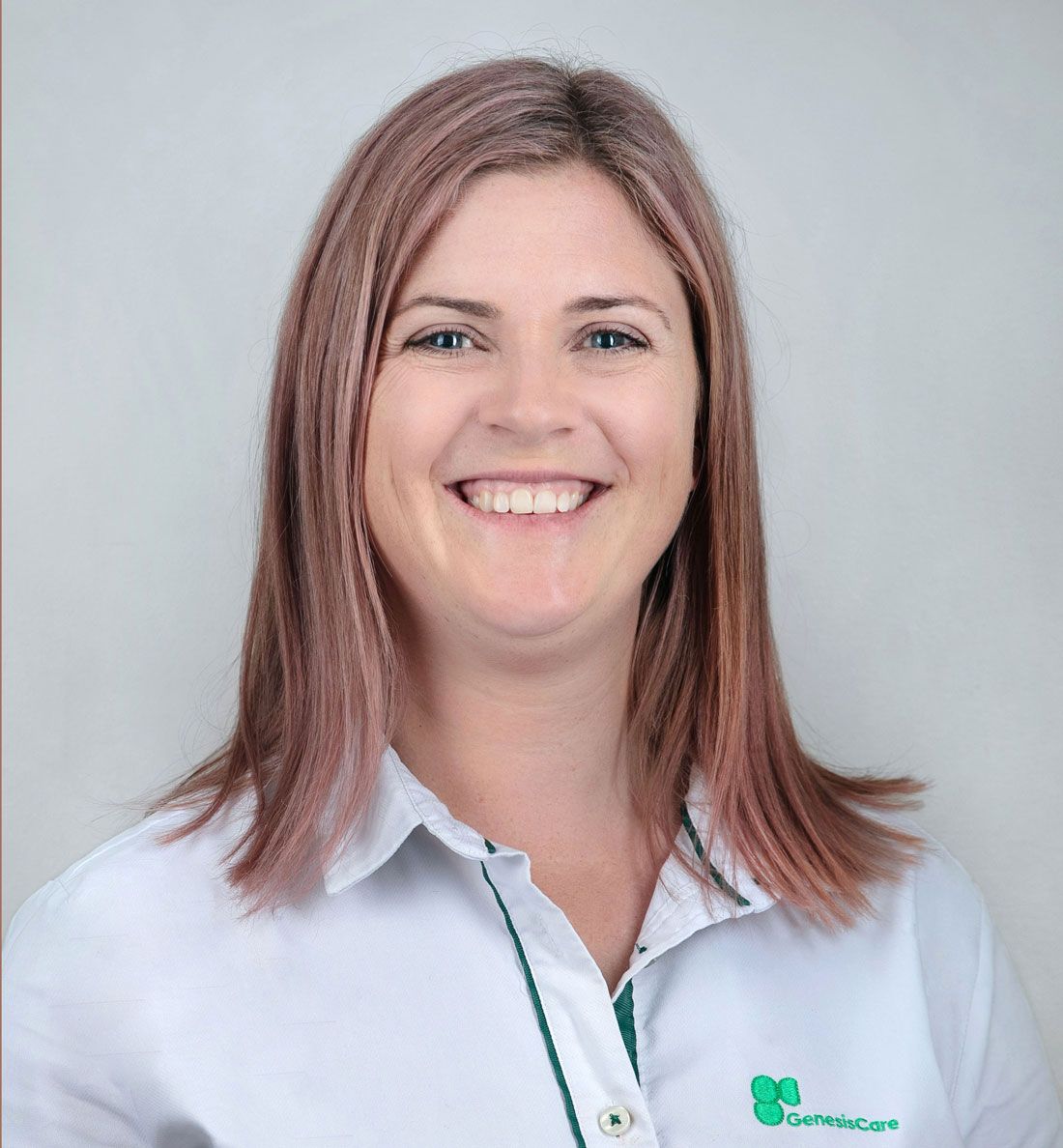 Matthew Price: Currently over 60 percent of our plans run through Monaco automation, the majority [2 out of 3] requiring no or minor adjustment. More than 20 percent of our automated plans are completely headless, and our average time is now about 24 hours between planning and RO approval. In terms of staffing benefits, all regions have increased their planning productivity by over 16 percent. Automation has released capacity for more than 11 dosimetrists to train in more complex techniques across our Monaco fleet. 
Yvonne Price: From the GenesisCare Southern Australia perspective, we have found planning multiple area plans that require composite dose to be easier, and calculation time of complex plans much faster, allowing our planning output to increase. Furthermore, using constrained mode in the planning objections gives us peace of mind that we are sparing OAR as much as possible and ultimately doing the best for the patient's quality of life after they leave the department. 
Peter McLoone: The enhanced interoperability that is only available when using Monaco with MOSAIQ is another area that has resulted in positive change for the clinical team. 
"With Monaco, there is a near zero reported translation risks due to the integration with MOSAIQ."
Elekta: What about quality improvements?
Matthew Price: We have seen a drastic reduction in dosimetric near-miss events due to translation mistakes. With Monaco 6, there is a near zero reported translation risks due to the integration with MOSAIQ.
Yvonne Price: In Southern Australia, we have found the integration between Monaco and MOSAIQ to be time-saving and also made it easy to upskill our CT operators and those with limited planning background to use the system and export and print plans for us. That not only makes our team more efficient, but also allows radiation therapists who want to learn planning take the first step in getting to know Monaco.
Elekta: What kind of support from Elekta is available?
Matthew Price: Elekta scripting support is obtainable and very responsive. We worked closely with the Elekta team to solve problems and have found the team very knowledgeable.
Peter McLoone: There is a simple guide to show users how to set up their scripting environment. The online API manual produced by Elekta is a very valuable tool that allows the user to quickly find if a particular function is available to call and then shows the syntax. Sample scripts provided by Elekta demonstrate the various aspects of the environment and show what is possible.
Elekta: What are your future goals?
Matthew Price: Ultimately, we want to automate 70 percent of our treatment plans. Of this, we want half to be headless and the remaining to be heavily assisted. We would like to introduce more adaptive approaches in which automation can iterate for cases in which a simple template fails to produce an appropriate plan. 
Elekta: What other vendor comparisons can you share?
Matthew Price: We find Elekta scripting faster to move to production because of the plan template approach. It makes the coding aspect simple and easier to manage. Our physics team has quickly picked up the scripting in Visual Studio/C#  and the examples provided by Elekta give users a good starting point.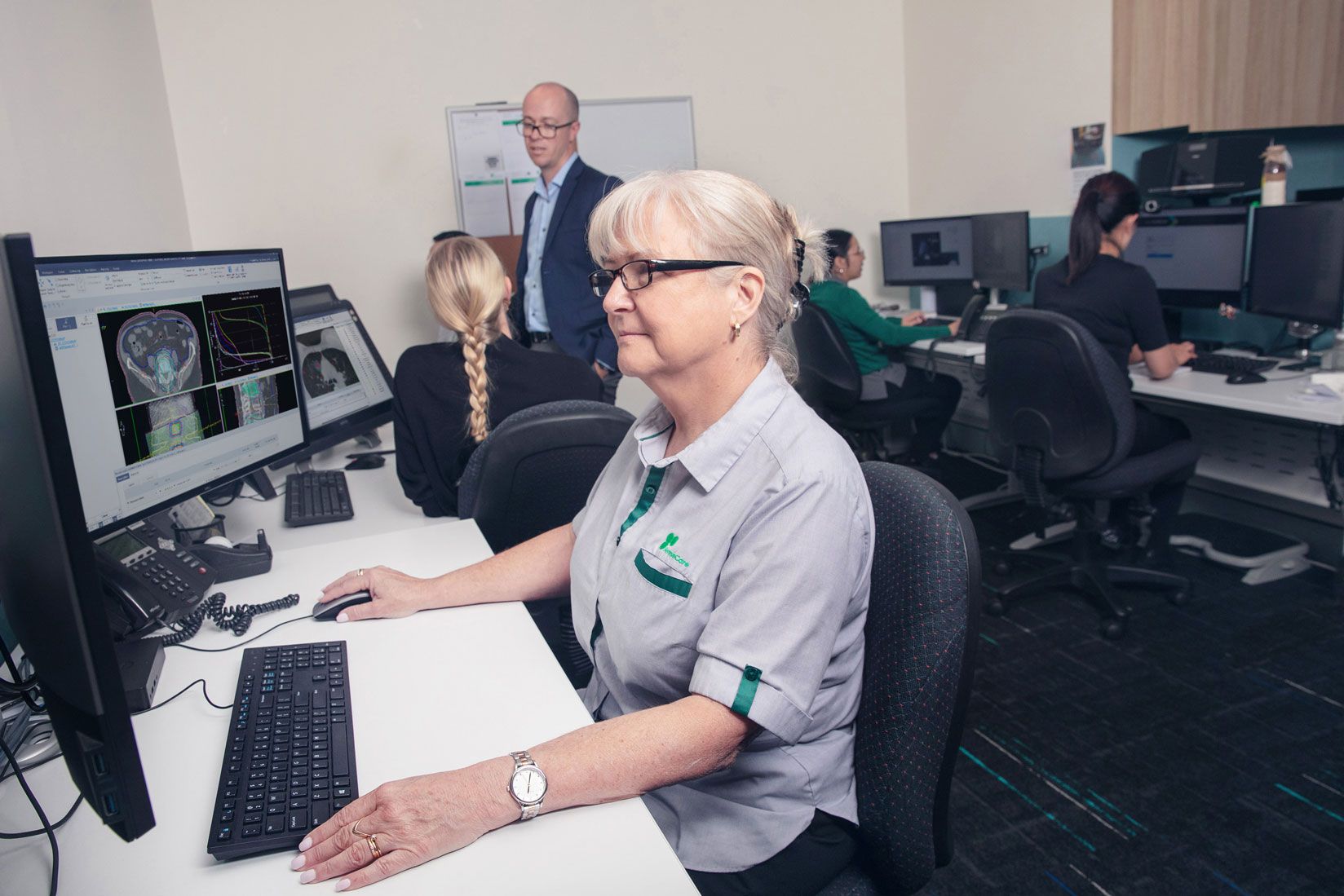 Elekta: How would you summarize your experience with Monaco?
Matthew Price: The move to Monaco has been very positive at GenesisCare. The platform works well and the user experience has been well-received with our physicists and dosimetrists. Integration with MOSAIQ is immensely powerful and helpful – it's a major risk management advantage for us. The scripting application is simple to get started with some experience. The functions available cover everything required to automate routine plans. By the end of the year, we'll see a rapid expansion of Monaco automation across all of our regions.
Yvonne Price: In Western Australia – through planning automation for all suitable cases – we continue to provide high quality VMAT and IMRT plans for our patients, ensuring they begin treatment as quickly as possible. Since adopting the automation platform available in Monaco, our automated plan volume has risen steadily to 60 percent, and continues to rise week on week. This has reduced our planning volume by an average of one day, which means our patients can start treatment one day earlier than pre-automation.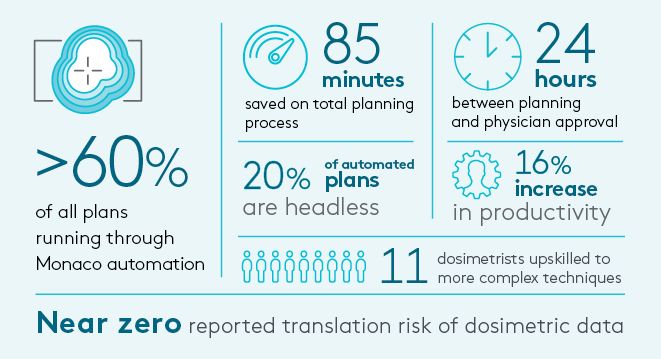 About GenesisCare
Headquartered in Sydney, Australia, GenesisCare delivers treatment to people with cancer and heart disease, the two largest disease burdens globally. Every year, GenesisCare clinical teams see more than 400,000 people at more than 440 locations. This includes 293 locations in the United States, 38 locations in Australia, 14 in the United Kingdom and 21 in Spain. Globally, the organization employs more than 5,500 highly trained physicians, healthcare professionals and support staff across Australia, the United Kingdom, Spain, and the United States.
GenesisCare leads or is a part of more than 150 clinical trials and is investing significantly in the development of new treatment techniques and solutions for patients. GenesisCare's purpose is to design care experiences that lead to the best possible life outcomes. The organization's philosophy is that care should be focused on the individual, not the condition, and is proud of its world-class patient satisfaction ratings.