AI technology to simplify Unity prostate workflow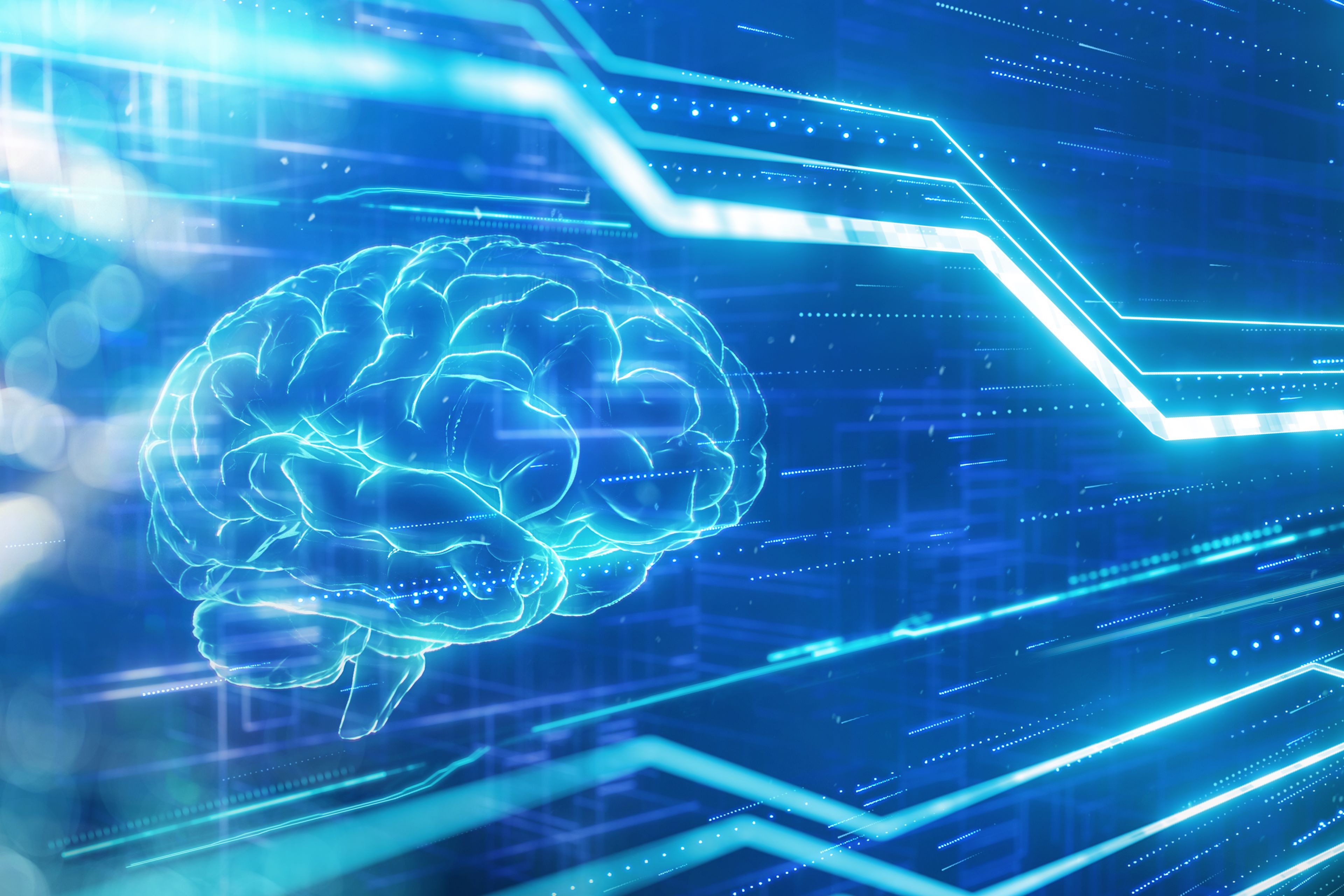 Innovation
Valuable MOMENTUM data, collaboration with clinical leaders from the MR-Linac Consortium, and AI expertise has helped Elekta develop a time-saving online auto-contouring algorithm–with promising results
Elekta AI-assisted auto-contouring, currently under development, has been shown to reduce online prostate contouring time to under two minutes, which will shave around 10 minutes off the current Unity prostate workflow. Such future time savings will help to further enhance treatment accuracy by lowering the risk of anatomical movement during the session and will improve patient comfort by reducing time on the treatment table.
"Thanks to the quality of Unity's 1.5T MR images, the AI algorithm produces excellent contours within seconds."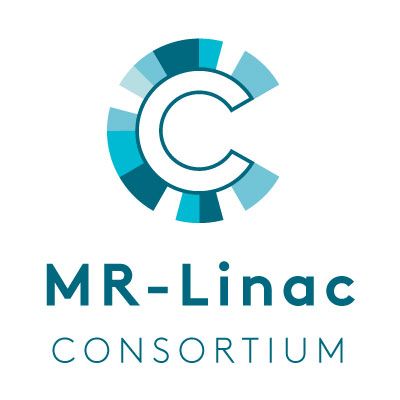 "AI-assisted auto-contouring shows great potential for shortening the Unity prostate workflow," says Unity product manager, Elizabeth Knowles. "Thanks to the quality of Unity's 1.5T MR images, the AI algorithm produces excellent contours within seconds. Even allowing for possible touch ups and re-evaluation, the time savings are significant compared to the current method."
"Shorter treatment times are bound to be more comfortable for the patient," comments Dr. Angela Pathmanathan, Radiation Oncologist at The Royal Marsden NHS Foundation Trust, London, and a member of the Unity AI-Assisted Contouring Focus Group. "We have found that patients actually tolerate Unity treatments very well, but the shorter we can make the process for them the better, and faster online contouring will certainly help with that. It could also allow us to reduce our standard Unity treatment slots, which would give us the capacity to treat more patients and additional indications on the MR-Linac."
Therapist-led workflow
In addition to cutting overall session times for prostate treatments, it is hoped that online AI auto-contouring will also help to reduce the number of professionals required during Unity treatments. "The ultimate goal for Elekta Unity is to have therapist-led workflows," says Knowles. "Accurate AI-generated contours, like we are seeing with this algorithm for prostate, will help us to reach that goal by reducing the need for a radiation oncologist at the console."
At The Royal Marsden, they are already working towards therapist-led Unity workflows with a group of radiographers training to be proficient in contouring, in both offline and online settings.
"Auto-contouring will also help to enhance consistency between users," Dr. Pathmanathan adds. "Even among experts in prostate radiotherapy, we know that there is variability when it comes to contouring the prostate and surrounding organs. AI auto-contouring will help to minimize this variability by providing a good common starting point."
Advanced AI technology
The Elekta AI-assisted auto-contouring model uses a convoluted neural network (CNN) algorithm, which has been trained to identify anatomy on curated male pelvis datasets (standard Unity T2 two-minute scans) from the MOMENTUM database.
It takes the AI algorithm less than 10 seconds to auto-segment each dataset and the image quality provided by the Unity 1.5T scan makes it easy to see the accuracy of the resulting contours (figure 1). Retaining complete control, the user can quickly scroll through the data set and make tweaks, if desired, before approving the contours.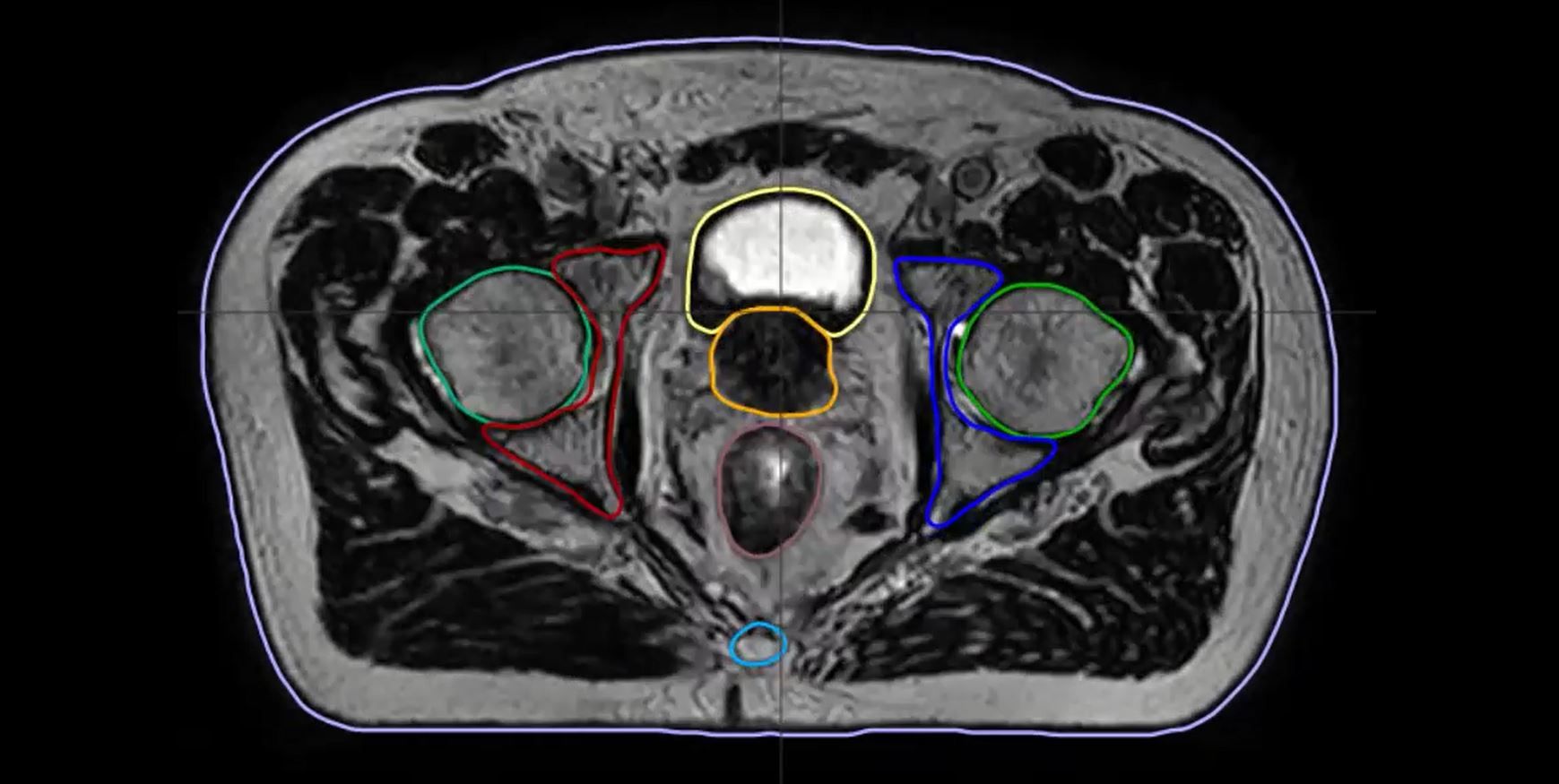 "We chose prostate as the first indication for AI-assisted auto-contouring because it is currently the primary indication treated on Unity," says Knowles. "The AI algorithm was recently evaluated using unseen datasets. The results were extremely promising and feedback from the Focus Group on the quality of the contours has been very encouraging."
"The performance of this AI-assisted auto-contouring algorithm is better than the auto-contours I have seen previously from research software," comments Dr. Pathmanathan. "It has provided good contours, even for seminal vesicles which are especially tricky due to their small size and variability. It will certainly be useful for us to take this AI auto-contouring model forward into something we can use routinely."
Access to high-quality clinical data and expertise
The MR-Linac Consortium and the MOMENTUM project have proven indispensable to the development of AI-assisted auto-contouring, providing direct access to experts and high-quality, pre-anonymized clinical data consented for R&D use.
"Having the MOMENTUM repository at our fingertips is an incredible resource for Elekta."
"Having the MOMENTUM repository at our fingertips is an incredible resource for Elekta," comments Knowles. "Not only is it building clinical evidence for MR-guided radiation therapy, but it also allows us to quickly obtain reliable clinical data from prestigious institutions for product development. This has been invaluable for training and assessing this algorithm."
"In addition, access to the MR-Linac Consortium has enabled us to connect our AI engineers with a multidisciplinary group of global experts in the AI-assisted auto-contouring Focus Group, allowing us to refine the algorithm and reach consensus for outlying cases," she continues. "Such collaboration with our clinical users helps us to steer our research and product development, keeping it relevant to the needs of our customers."
The next step for prostate is to expand the algorithm's robustness to outliers and its ability to cope with rectal spacers. After that, the Focus Group has identified the female pelvis as the next priority for Elekta AI-Assisted auto-contouring.
"This AI auto-contouring tool is a promising and exciting development for reducing variability and saving time, particularly in an online setting," Dr. Pathmanathan concludes. "It's really good to be involved in developing something with the potential to reap significant benefits in the future."
Click here to learn more about Elekta Unity.