Access to information anytime, anywhere helps Northwestern Lake Forest Hospital achieve early efficiency gains amid pandemic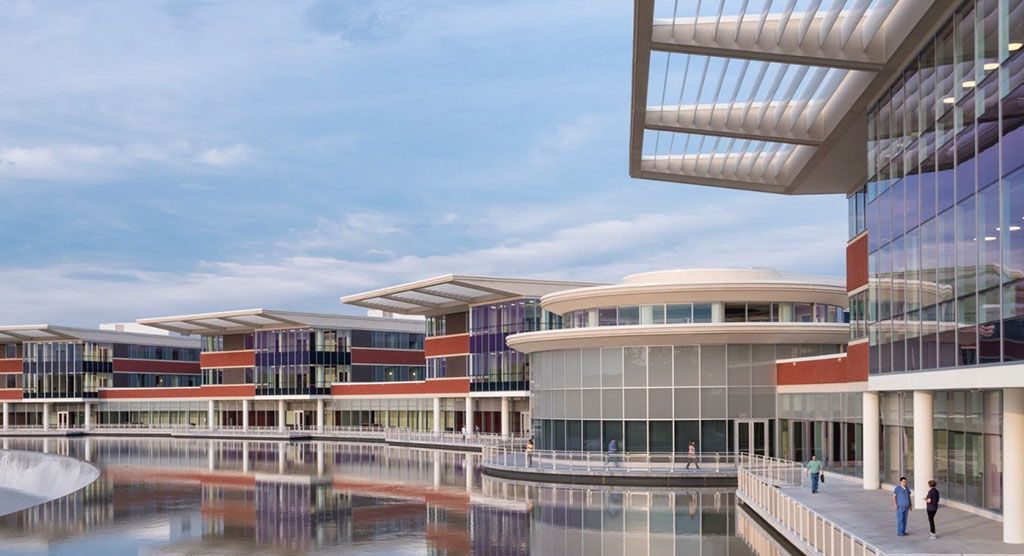 Oncology Informatics
MOSAIQ SmartClinic integrates automation and efficiencies throughout the workflow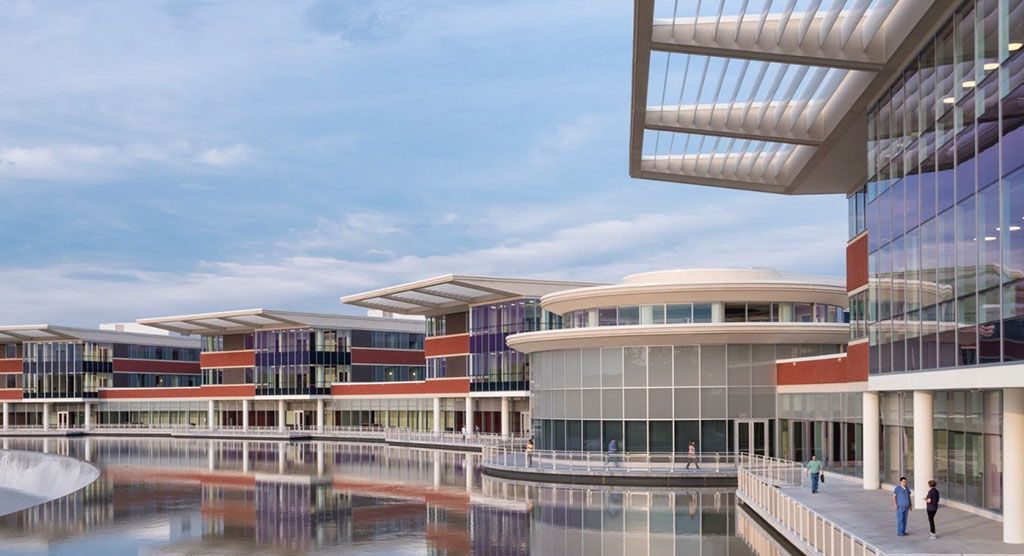 Coordinating cancer care is complex under normal circumstances. Restrictions related to the Covid-19 pandemic have heightened these challenges for many organizations, as staff and clinicians suddenly had to perform work remotely while keeping patient treatments on track.
Like many organizations, Northwestern Lake Forest Hospital's radiation oncology department had to quickly pivot to remote work last March. Fortunately, shortly before the pandemic hit, the department had implemented MOSAIQ® SmartClinic. The mobile oncology workflow management solution allows users to complete tasks, access information and monitor department workflows from any location.
"We wanted to be able to take a broad view of our workflow to see the movement of patients across our busy radiation oncology department," says Marc Posner, MD, radiation oncologist.
Decreasing target volume and planning times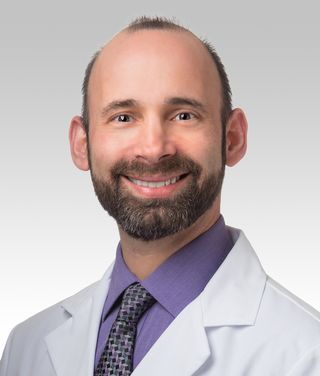 Dr. Posner, his dosimetrist and physicist quickly onboarded to the software during a three-day training conducted by Elekta. A department-wide rollout is in the works after the original training was rescheduled due to the pandemic.
In a short time, Dr. Posner and his team have already made big efficiency gains. Since March, plan contouring completion time improved by 50 percent, from .82 hours to .42 hours. Simulation to treatment planning time improved by 16 percent, from 2.34 days to 1.97 days.
"It's important to note that these improvements happened during the pandemic when we were doing much of our treatment planning and dosimetry remotely," says Dr. Posner. He adds that the improvements are also significant because not all staff use SmartClinic at this time. Once the rest of the department is onboarded, Dr. Posner expects to realize additional gains.
Although learning a new software solution during the pandemic wasn't ideal, SmartClinic did make it easier for Dr. Posner and his team to complete tasks and share information remotely. Users can access SmartClinic from a desktop, tablet, mobile phone and even smartwatch to ensure workflows run smoothly and efficiently. Automated notifications alert users when an action is required.
See pending tasks at-a-glance with Worklists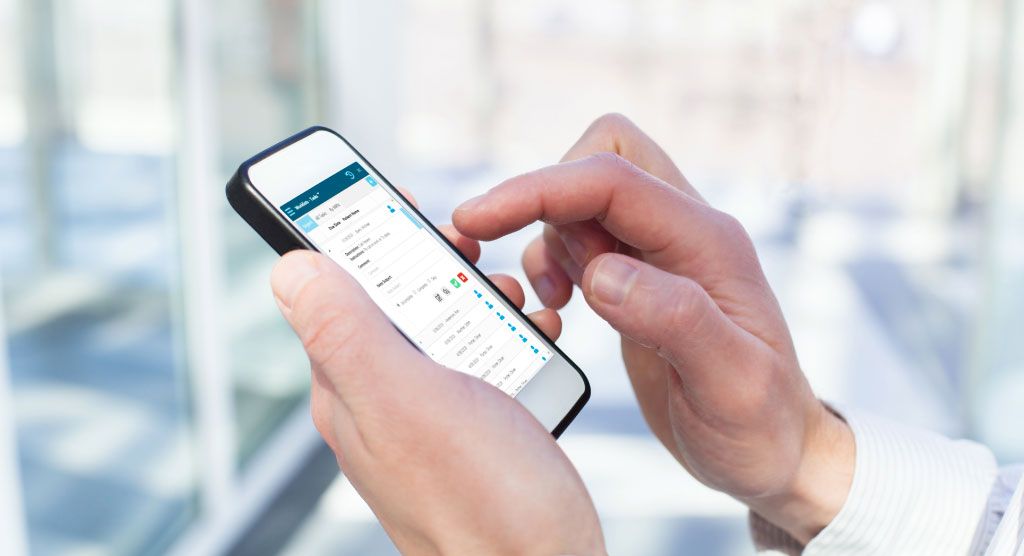 With SmartClinic's Worklists, Dr. Posner and his team can view pending tasks, review and approve documents, and check off completed tasks. Worklists views can be customized according to users' needs and preferences. Dr. Posner likes to view tasks by date, for example, while his dosimetrist prefers to organize her lists by task.
"Worklists allow me to see all of my pending tasks on any device in the network. I also get notifications on my Apple SmartWatch when tasks pop onto my list," adds Dr. Posner. "Being able to complete tasks quickly and efficiently from any location saves time and minimizes delays," says Dr. Posner. "It's just one more way of being efficient."
Track care plan status with SmartBoards
SmartBoards allow Dr. Posner's team to easily track care plan status and the actions that need to be addressed. "SmartBoards take patient-centric information from MOSAIQ and display the data in a way that gives us a longitudinal view of our entire department," he says.
A simulation to treatment SmartBoard, for example, displays all of the patients that are scheduled for a CT simulation. As soon as a task is completed, SmartClinic proactively shows the next step that needs attention and automatically notifies the correct person. Users can also set parameters to show when a task is overdue or soon-to-be overdue.
SmartBoard views can be configured by user. The dosimetrist and physicist sim to treat view is more comprehensive, while Dr. Posner's board displays tasks without most of the back-end details.
Dr. Posner and his team chose to implement SmartClinic by defining two SmartBoard tracks. A "track A" SmartBoard is developed within SmartClinic itself. Changes and document approvals automatically go from SmartClinic to MOSAIQ, with other aspects of the SmartBoard living purely within SmartClinic. By contrast, a "track B" SmartBoard exists wholly in MOSAIQ. The user doesn't have to be in SmartClinic to access a track B SmartBoard.
"When you implement SmartClinic, you don't have to give up or reprogram the workflows you developed in MOSAIQ. A workflow can be implemented directly from the MOSAIQ IQ Script and SmartClinic lets you know when tasks are completed," says Dr. Posner. "Both tracks A and B accomplish similar goals. It just depends upon what works best for any individual workflow as to which track you're going to use."
Looking ahead: driving additional efficiencies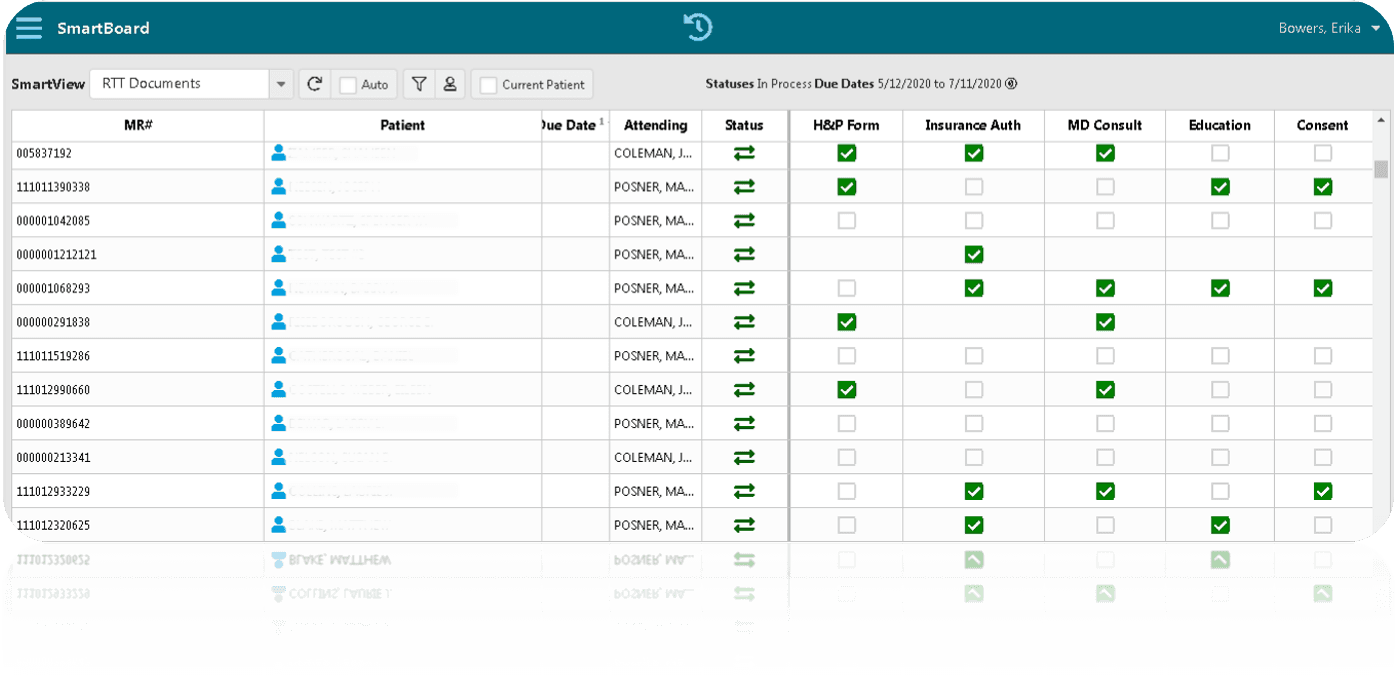 To date, Dr. Posner and his team primarily use the SmartBoards and Worklists features of SmartClinic. They plan to begin using SmartForms, which allows patients and staff to complete and submit forms electronically, easing the documentation and paperwork burden.
Consent forms, completion letters and patient questionnaires are just some examples of the SmartForms that clinics can customize and complete electronically. A dynamic design ensures each question of a given form is based on the patient's diagnosis and situation, changing the form as questions are answered. "There's a lot of power to be had there because you don't need to have separate documents for each cancer site," comments Dr. Posner.
Dr. Posner plans to use SmartForms to customize a pregnancy consent form and a sexual function form for prostate cancer patients. "I'm impressed by how easy Elekta made it to create SmartForms. With just a little training, I was able to create a preliminary American Urological Association SmartForm for prostate cancer patients," says Dr. Posner.
The team plans to continue its focus on reducing simulation to treatment time, and now that clinic operations are returning to normal, Dr. Posner and his team plan to conduct a broader SmartClinic training for department staff.
"SmartClinic enables transparency of the entire workflow. I can see exactly where patients are and where any bottlenecks are. You can't miss what's important," adds Dr. Posner. "Everything has just been thrown to the wind with the pandemic, and yet SmartClinic improved our clinic's efficiencies with just a few of us using the solution at this point."
To learn more about MOSAIQ SmartClinic's capabilities, click here.