Belgian cancer center streamlines radiotherapy service with addition of Elekta Harmony linacs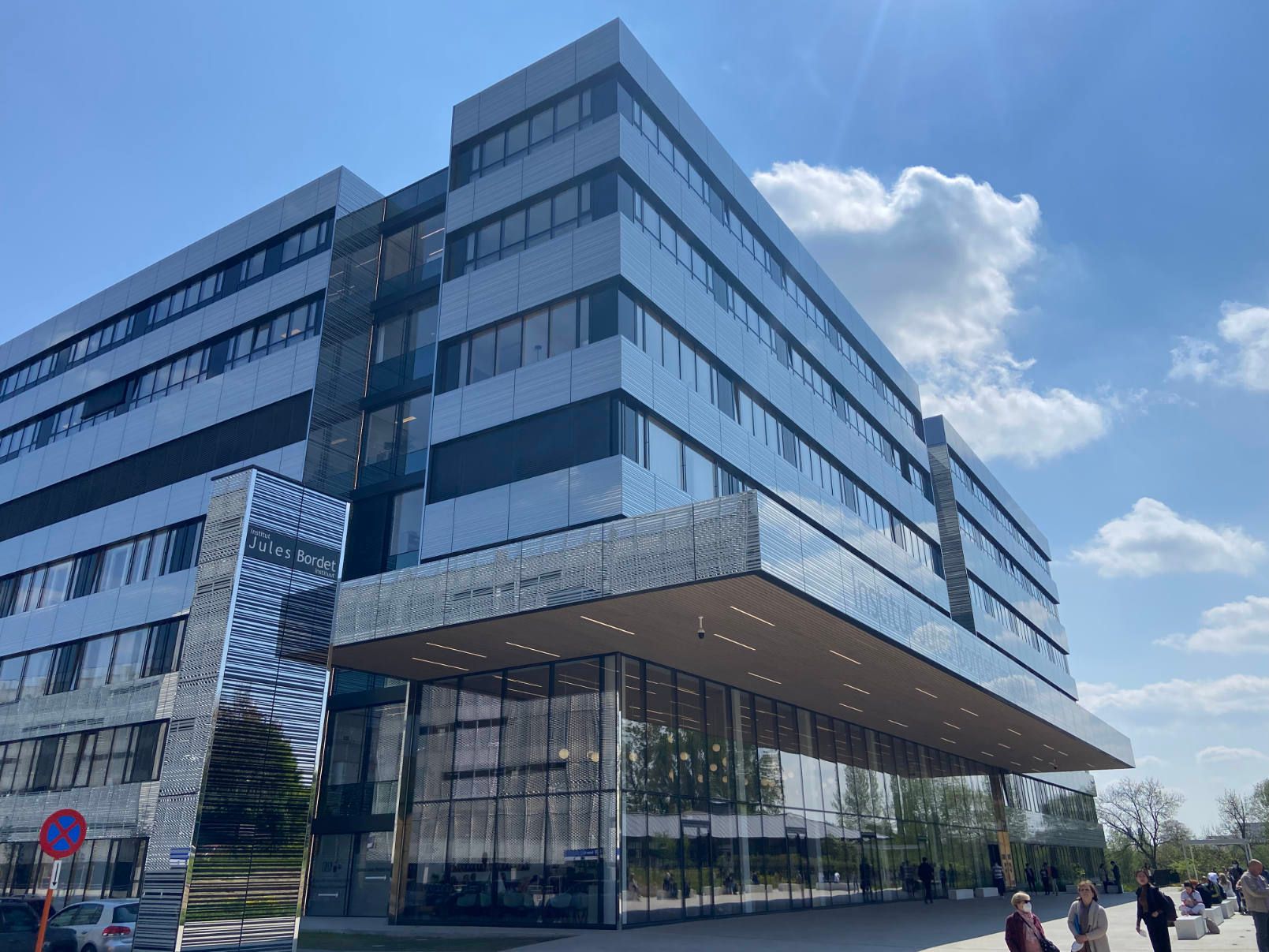 Radiotherapy
Two new Harmony systems complement Jules Bordet Institute's Versa HD radiotherapy systems
The Jules Bordet Institute's impending move to a new 80,000 square meter cancer center in November 2021 spurred the replacement of a pair of linacs needing upgrades with two Elekta Harmony systems, the first of which began treating patients in January 2022. Beam-matched with the center's newly acquired Versa HD™ systems, clinicians use the versatile, productive Harmony linac for everything but complicated, hypofractionated SBRT cases.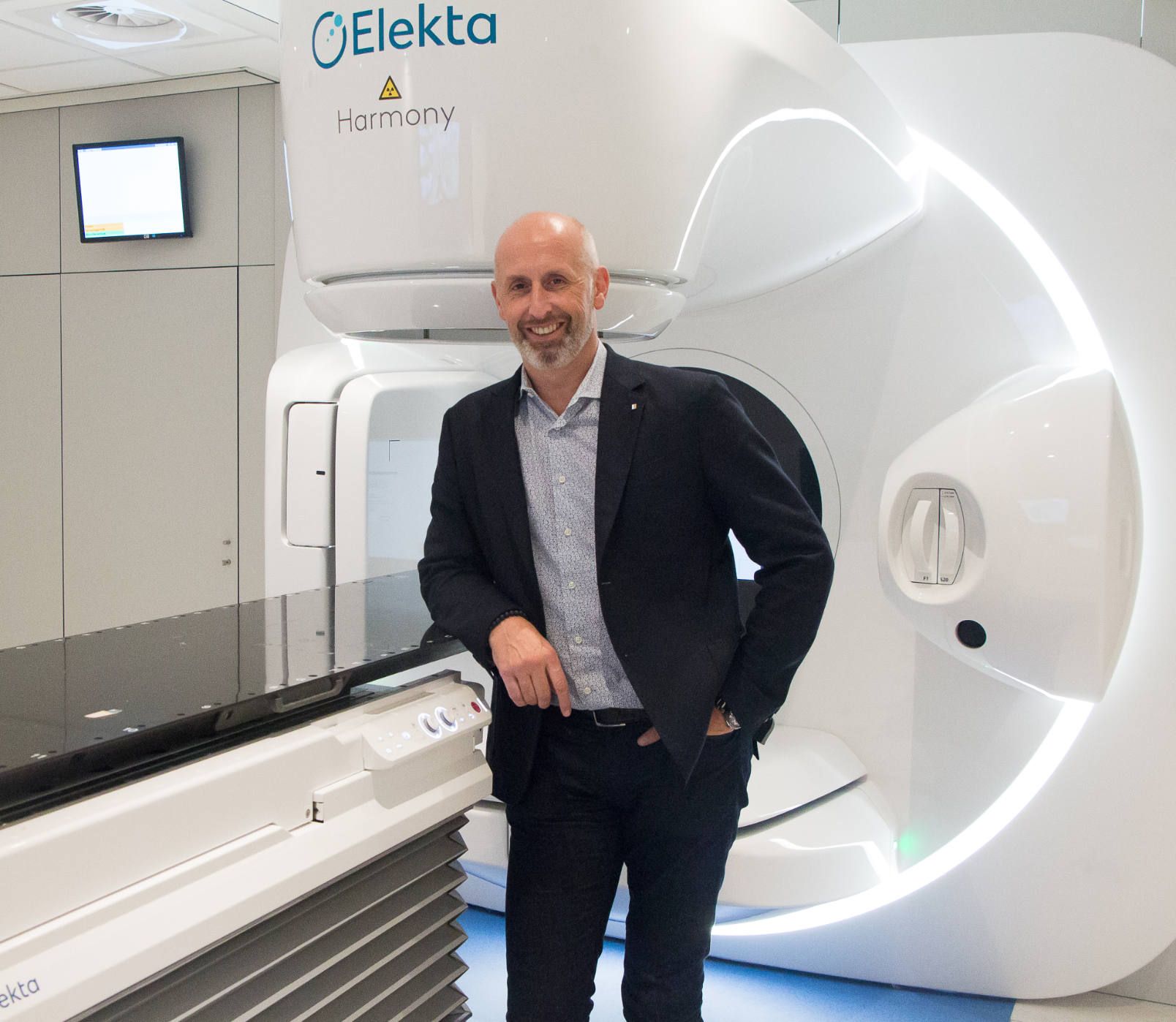 "Before the acquisitions we operated two non-Elekta linacs in addition to our two previous Elekta Infinity systems, plus their respective oncology information systems [OIS]," says Dirk Van Gestel, MD, PhD, Head of the Radiotherapy Department at the Bordet Institute (Brussels), a university hospital entirely dedicated to cancer treatment and research. "That mix of radiotherapy technology created a complex workflow and there was difficult communication between the different machines. And, because we could not beam match the Elekta machines with the non-Elekta linacs, transferring patients between them for any reason required a complete replanning."
Consequently, the radiotherapy department replaced the non-Elekta systems with two Versa HD systems (December 2021) and – instead of upgrading the Infinity linacs and moving them to the new facility – the department acquired two Harmony machines. MOSAIQ® would remain the OIS.
"We wanted to go with a single vendor for the linacs," Prof. Van Gestel says. "We already had a Leksell Gamma Knife® Icon™ radiosurgery system, a microSelectron® brachytherapy system and Monaco® treatment planning system. Being an innovative cancer center, we also saw the importance of an MRI-Linac and decided to acquire an Elekta Unity MR-Linac, with which we began treating patients in June. Finally, running a nearly all-Elekta radiotherapy department enabled us to become an Elekta reference center and to partner with the company in a research agreement."
Accelerated Go-Live gets Harmony up and running fast
Accelerated Go Live (AGL), Elekta's ultra-efficient install and commissioning program, aims to bring clinics to operational status much faster than the regular commissioning process, thus enabling a center to reach clinical go-live quicker. By reducing the time it takes to install and commission a new linac by more than 65 percent, AGL helped get Bordet Institute's first Harmony up and running in just four weeks, including acceptance testing, beam modeling and validation.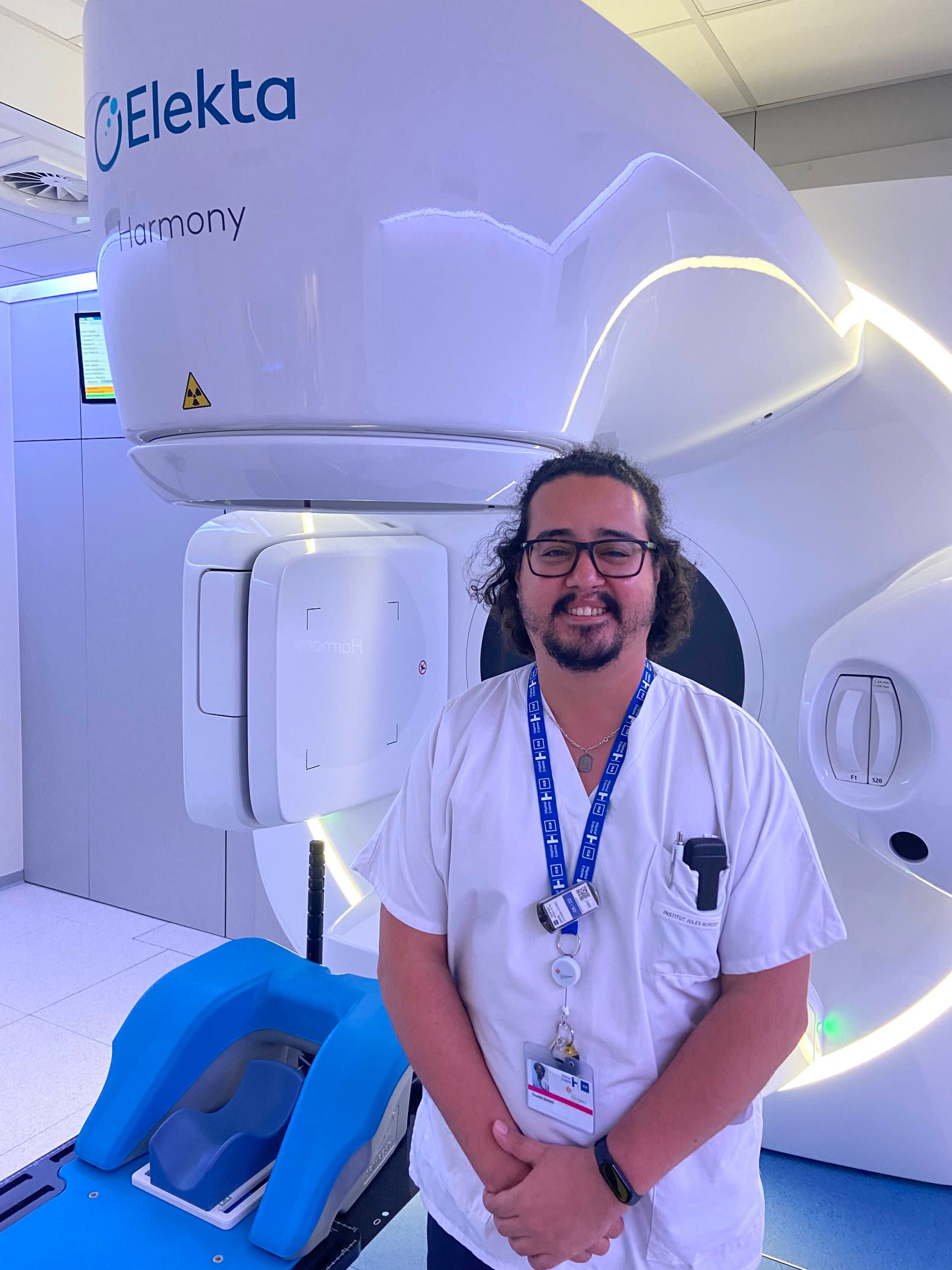 "AGL really shortened the time between installation and the first patient treated," says Younes Jourani, Head Medical Physicist in Radiotherapy. "As for classical workflows, the beam data collection leading to the beam modeling could take several weeks per energy. With AGL, however, the beam models for our first Versa HD [three energies] were available in a little more than a week and easily comparable with the 'golden data' provided by Elekta.
"For the three remaining machines – one Versa HD and two Harmony systems – with two energies each, the beams were matched, which again saved some time per machine," Younes continues. "The AGL took less than a week to have a tweaked model, resulting in a unique beam model per energy for the whole department. Commissioning of those beams was also widely simplified by testing the same beam configurations in our Monaco treatment planning solution over all the machines."
Bordet Institute's three matched linacs – soon to be four – give clinicians welcome options if a system experiences unexpected downtime, according to Prof. Van Gestel.
"We can now easily shift a patient from one machine to another without having to recalculate."
"We can now easily shift a patient from one machine to another without having to recalculate," he observes.
The two Versa HD systems and Elekta Harmony treat 80-90 patients each day.
Versa HD and Harmony complement each other
Versa HD gives Bordet Institute the advanced capabilities to execute complex treatments, such as total body irradiation (TBI, VMAT optimized), SRS and complicated hypofractionated SBRT cases with or without table rotation. Harmony brings exceptional productivity, versatility and precision for all other cases.
"The role of Harmony is that of a multipurpose, high-volume system that provides a rapid setup workflow for higher throughput," Prof. Van Gestel says. "Harmony is also great for palliative radiotherapy due to its speed and ease of use and for all cases that don't require table rotation."
Harmony workflow benefits
Prof. Van Gestel surveyed his radiation therapists about Elekta Harmony, noting that they appreciated the system's ergonomic design and FastTrack in-room experience.
"The RTTs also like the simplicity in executing commands," he relates. "For example, it's possible to apply shifts using the treatment couch. In addition, they cited the light in the Harmony system's two controllers, which has been helpful in finding tattoos. And they value the position and immobilization window – with setup notes – displayed in the central hub. There, they can view all the information they require while staying at the patient's side."
Breast cancer case demonstrates Harmony capabilities
Prof. Van Gestel cited a recent Harmony treatment of a patient with a challenging breast cancer.
"Deep inspiration breath hold [DIBH] is not always simple to treat, but on Harmony it was very easy and fast," he says.
"Deep inspiration breath hold [DIBH] is not always simple to treat, but on Harmony it was very easy and fast."
The otherwise healthy 68-year-old patient had well-controlled hypertension and hypercholesterolemia. She underwent lumpectomy and sentinel node biopsy for a mammographically detected (13 X 10 X 6 mm) mass on the lateral left breast. Pathology showed a 13 mm Grade 2 invasive ductal carcinoma.
The patient received DIBH radiotherapy (Figures 1-3).



Second Harmony going clinical soon
After eight months, with the first Harmony well-integrated into the Bordet Institute's radiotherapy service, Prof. Van Gestel and his colleagues are looking forward to the clinical go-live of the second Harmony in the third quarter of 2022. This system will also be beam-matched with the other linacs and will be commissioned with AGL.
"We are very happy with Elekta Harmony," he says. "It is a nicely designed system that is easy to use and manipulate and it facilitates rapid treatments. Both Versa HD and Harmony are high-end machines with their own unique capabilities. They fit in very well in our academic department."
Learn more about Elekta Harmony.
LWBHPL220922